One of the most renowned NBA players throughout history is Magic Johnson. The 6-foot-9 point guard had a tremendously enjoyable 13-year professional career because he played with the LA Lakers his entire time and won multiple championship rings. His wife Cookie Johnson has stood by him for more than four decades, but recently she revealed the moment when Magic crushed her heart before they got married.
After dating regularly for more than ten years, Magic Johnson marrid Cookie Johnson, his college lover. The two first linked at Michigan State in the 1970s, but after Johnson was selected by the Los Angeles Lakers, they immediately established themselves in Los Angeles. When the five-time NBA champion officially entered the league, he gained a reputation for being a ladies' man. In 1991, Magic Johnson and Cookie wed despite their differences.
In 1978, while they were both in college, Cookie and Magic Johnson began dating. The following year, Magic joined the NBA and relocated to Los Angeles, and Cookie resumed her education. The pair had many differences because of the distance they had broken up and reconciled several times throughout that time.
Cookie admitted that she was overwhelmed with anticipation over the thought of marrying the love of her life. However, when Johnson expressed his hesitation about getting married, her joy quickly gave way to heartbreak.
Cookie told how Magic crushed her heart before they got married during an appearance on his TV show, "They Call Me Magic." Johnson admitted to her that he was unable to perform the task and wished to call off the engagement. She said: "Well you know, after all we've been through that's not… I can't do that. So, if you're gonna break the engagement, we're breaking up."
Also Read: "Cousin of WEED," Shaquille O'Neal once accused $70 million worth Kobe Bryant's coach of using 'marijuana'
Magic Johnson and his unassailable level of greatness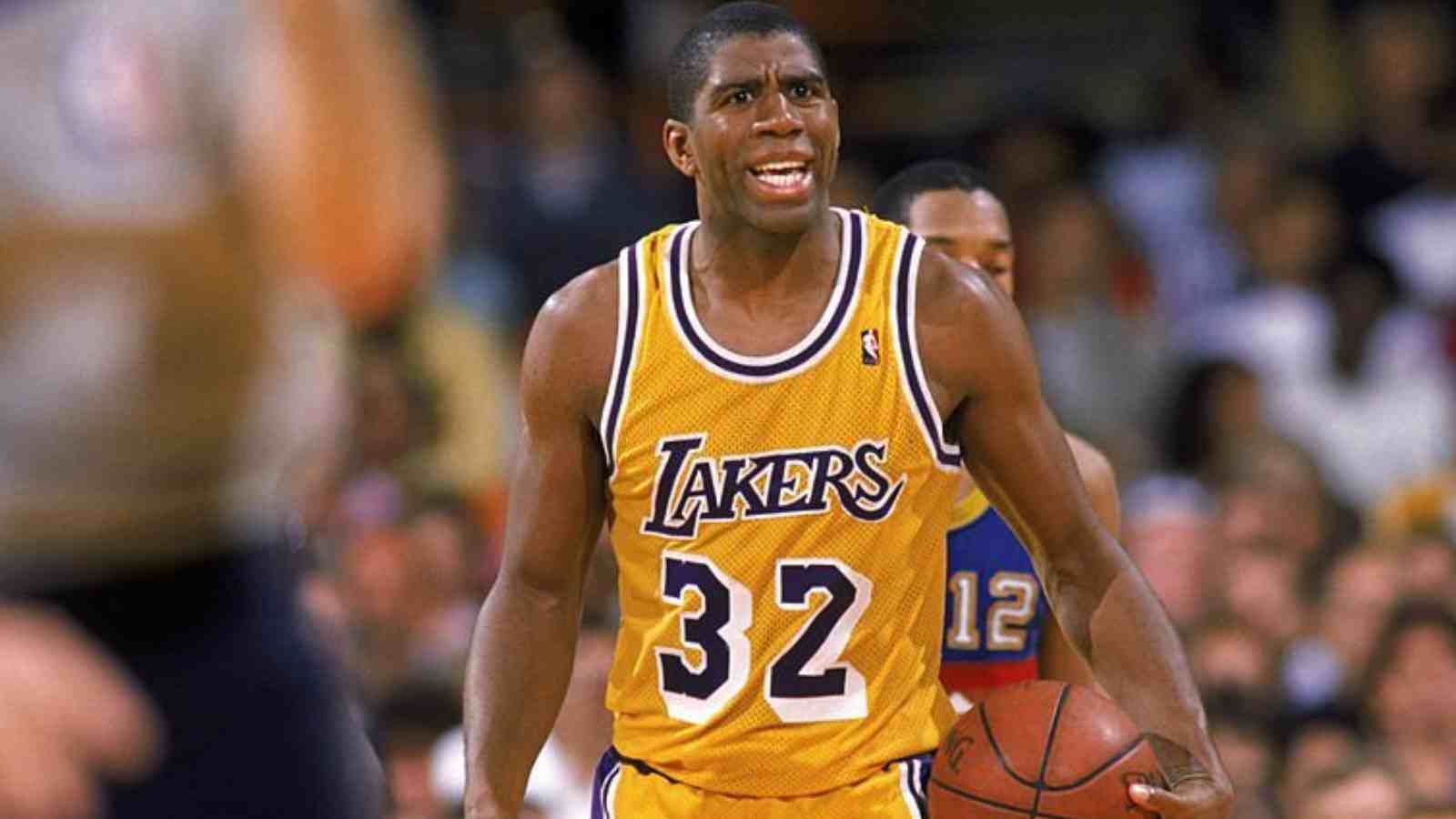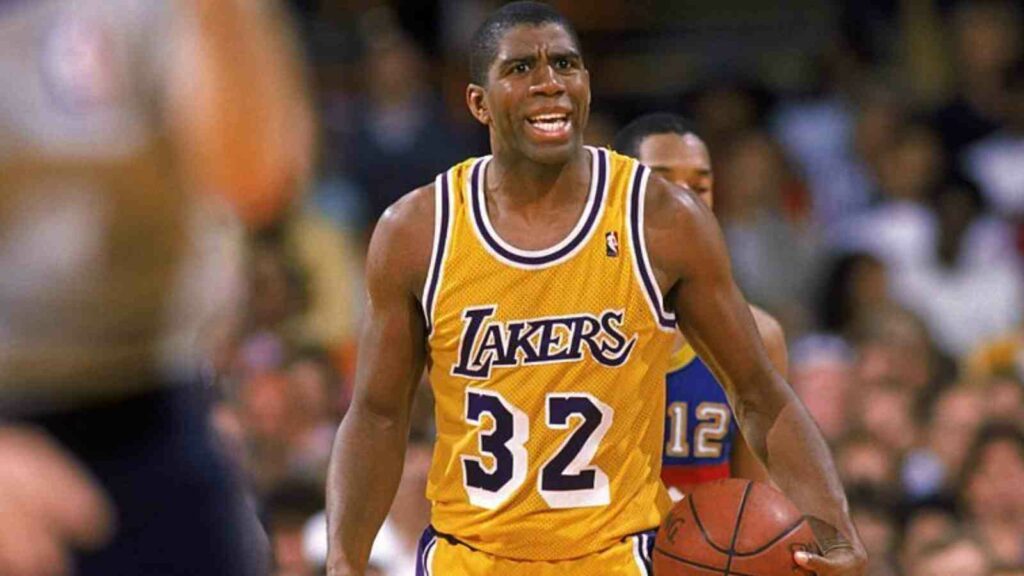 The 6-foot-9 point guard Magic Johnson, who was selected by the Lakers due to his excellent passing and ball handling, had a huge influence straight away. The NBA was able to start a new era as a result of this. Johnson broke the NBA assist record between 1982 and 1991 by averaging a double-double four times during that period.
In 1983, he received his first of nine All-NBA first-team selections in a row. He won three MVP awards during this stretch of the regular season while leading the "Showtime Lakers" to five NBA titles. Along with Hall of Famers Kareem Abdul Jabbar, James Worthy, and others, he was the team's leader.
In 1991, Magic Johnson stated that he would be retiring from the NBA following a positive HIV test. Despite missing the 1991–92 season, Johnson was later selected by the fans to participate in the 1992 All-Star Game, where he won his second MVP title.
He competed in the 1992 Summer Olympics in Barcelona and served as the team's captain as they won the gold medal.
Over the course of his 13 NBA seasons, Magic Johnson accumulated amazing totals of 17,707 points, 6,559 rebounds, 10,141 assists, 1,724 steals, and many other feats.
Also Read: Despite being married to Juanita Vanoy for 17 years, Michael Jordan constantly engaged in extramarital activities with $25 Million actress
Cookie and Magic Johnson's life after NBA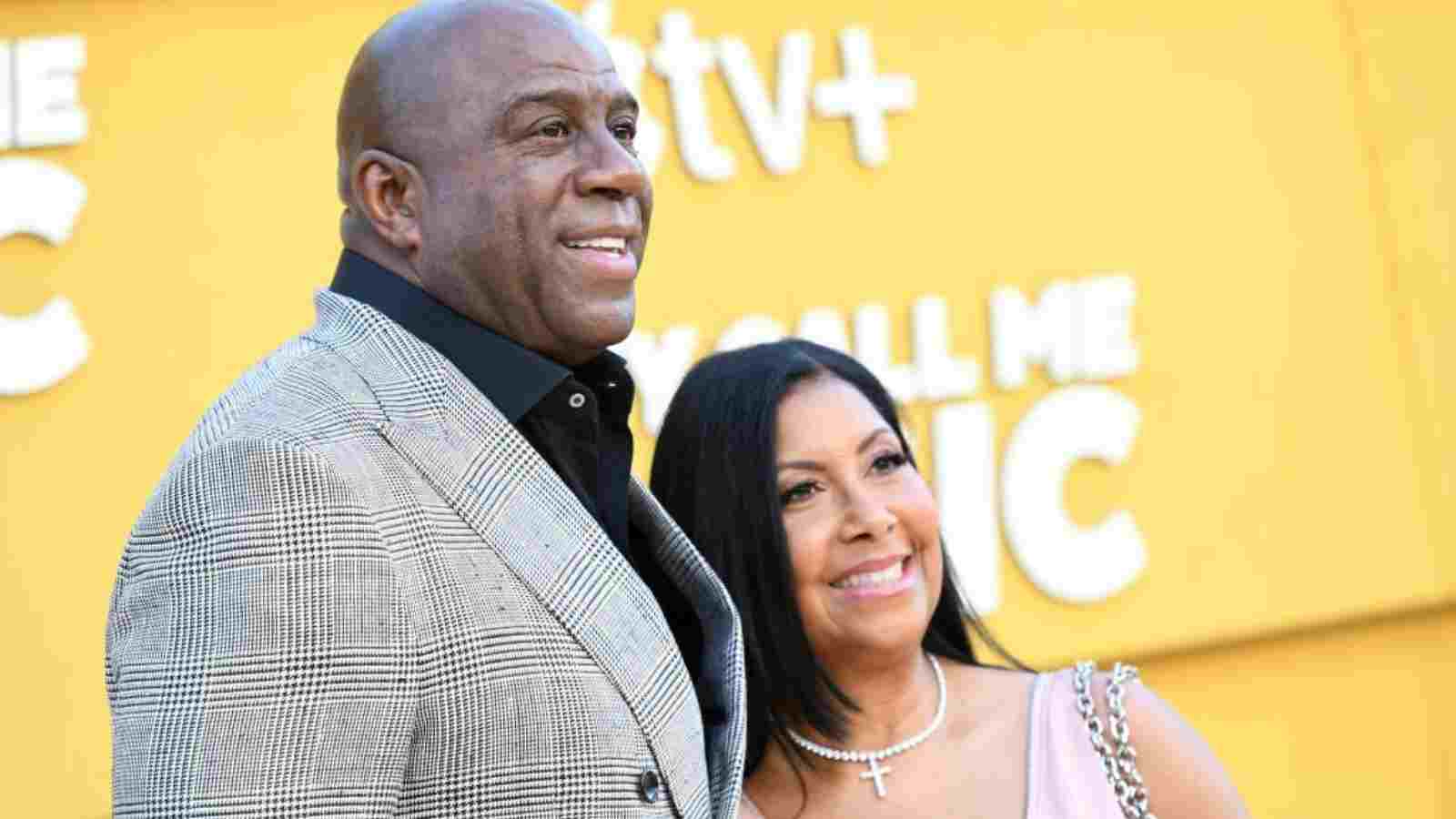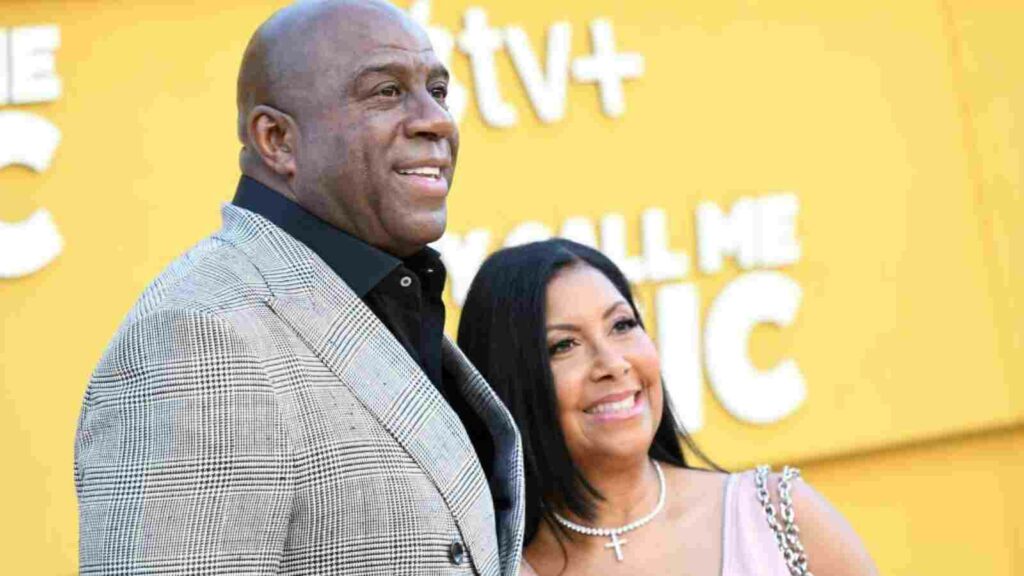 After being married in Los Angeles in September 1991, Magic Johnson had his second child the following year. EJ Johnson was conceived by Cookie and grew up to be a TV celebrity. In 1995, a few months before Johnson's return to the NBA, the couple adopted a daughter.

As they split up in 2001, things between Cookie and Magic escalated. Fortunately, they only split up for two weeks before getting back together. Since they split up more than 20 years ago, the two had experienced many incredible things.
Also Read: "I can't believe this guy has 200 million dollar contract"- Fans ruthlessly slam Rudy Gobert for his unprofessional play
Also Read: "LeBeta wouldn't have lasted ten minutes with Dennis Rodman," Donald Trump endorsed 'Alpha Male' calls out LeBron James
Do follow us on Google News | Facebook | Instagram | Twitter