Nike CEO Phil Knight and LA Dodgers minority owner Alan Smolinsky have had yet another bid made by them for the NBA team Portland Trail Blazers rejected. The current owner of the Trail Blazers is Jody Allen. She inherited the Seattle Seahawks and the team from Portland from her brother Paul Allen after his death in 2018. According to Rachel Bachman of the Wall Street Journal, an initial offer of $2 billion was rejected last year by Allen.
Although the figures have not been confirmed, but the recent bid is reported to be higher than the initial offer. Jody Allen took over her brother's estate to sell them off and donate the money to charitable causes. However, she doesn't look keen to sell the NBA team. The combined value of the Trail Blazers and the Seahawks is estimated to be around $6.6 billion, as per Rachel Bachman.
Phil Knight and Alan Smolinsky have shown their interest in the NBA team for a while now. However, Jody Allen has not been open to discussing the sale of either the NBA or the NFL team. An interesting thing to note is that the lease of the Moda Center is due to expire in October 2025. As part of the offer, Phil Knight and Smolinsky offered to keep the franchise in Portland and renovate the Moda Center.
They intend to re-develop the facilities as it is one of the older ones in the league. Despite all of these offers, Jody Allen has not folded and refuses to sell the team. In an official statement released last year, Jody Allen wrote, "As chair of both the Portland Trail Blazers and the Seattle Seahawks, my long-term focus is building championship teams that our communities are proud of."
Related: "We probably would've lost by 18 or 20" Damian Lillard highlights what's different in the new look Portland Trail Blazers
Phil Knight and Alan Smolinsky have been trying to acquire an NBA team for a while now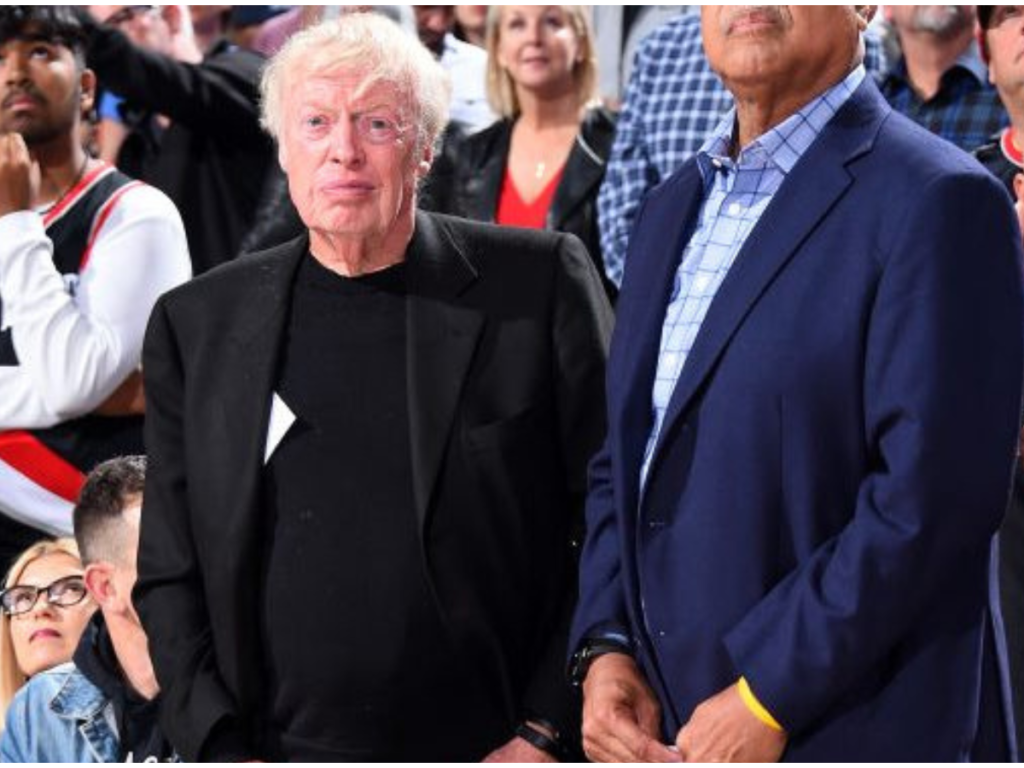 Phil Knight is a resident of Oregon, which explains why he has been passionate in his pursuit of the Portland Trail Blazers. Since he first showed interest in acquiring an NBA team, the Minnesota Timberwolves and the Phoenix Suns were sold, respectively. However, Knight and Smolinsky have made their intentions clear and it looks like their plan is to continue their aggressive pursuit of the Trail Blazers.
The franchise has not been doing great in the NBA. Even with a superstar player like Damian Lillard, they have failed to make the playoffs in the last two years. Whether Jody Allen sells the team or not is something that only time will tell, but if the Trail Blazers are to get somewhere, she will have to make some important decisions soon.
In case you missed it: