The Denver Nuggets lost game 2 of the NBA Finals 108-111 to the Miami Heat but head coach Michael Malone had his spirits lifted before the game when he received a playoff souvenir in the tunnel. The Nuggets are participating in their first-ever NBA Finals and have been dominant throughout the playoffs. The Nuggets lost a game at home for the first time this entire postseason last night.
Michael Malone was shown a picture of him after the Western Conference Finals before game 2 and said – "I look pretty happy there. What happened that night? Do you remember? Something about a broom and a sweep, I don't know." The Denver Nuggets overcame their Conference Finals demon in the Los Angeles Lakers by sweeping them in the 2023 West Finals, and Malone seemed pretty happy looking at that photo.
The Nuggets' head coach, however, was not happy after the Nuggets lost game 2 at home to the Miami Heat. The game was back and forth, and the Nuggets entered the fourth quarter with an 8-point lead but blew it quickly. Malone and the Nuggets are the biggest favorites in an NBA Finals since the Golden State Warriors in 2018, and unfortunately for them, there were no brooms out this time.
Also Read: Nike founder Phil Knight's improved $2+ billion offer for NBA team REJECTED
Michael Malone and the Denver Nuggets lose at home to even up the NBA Finals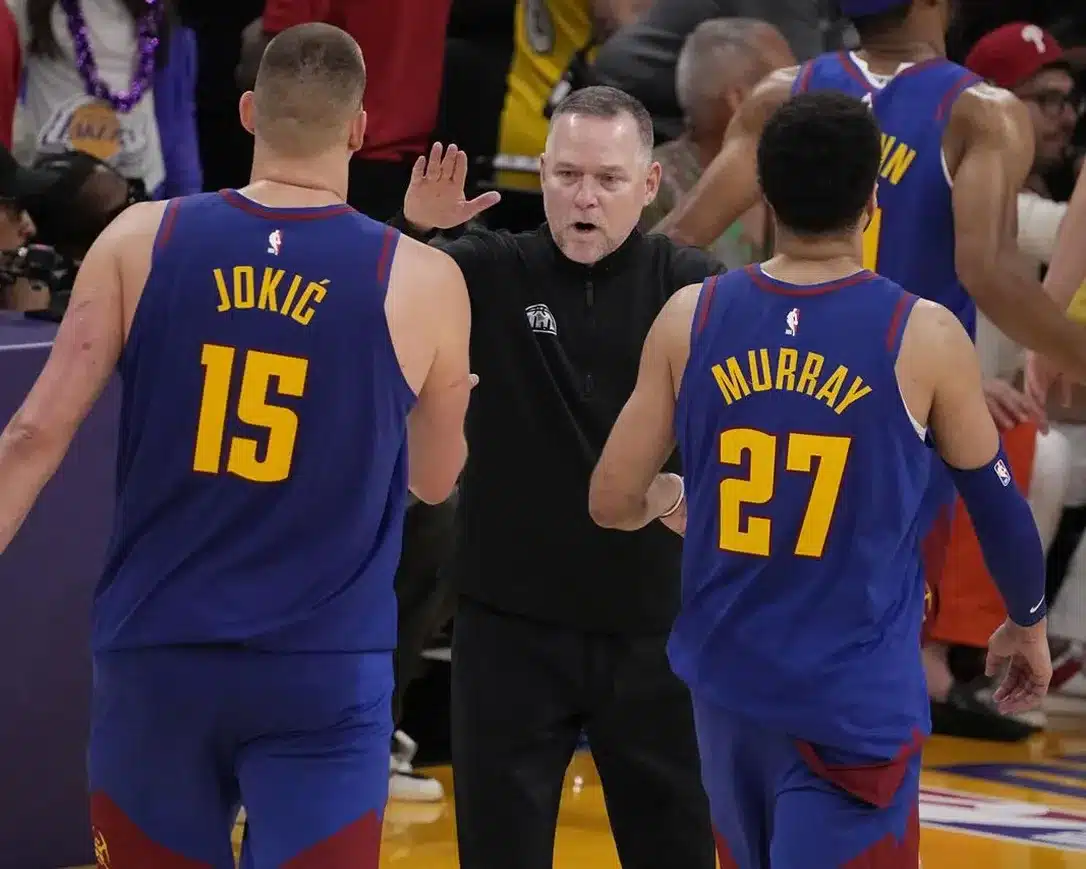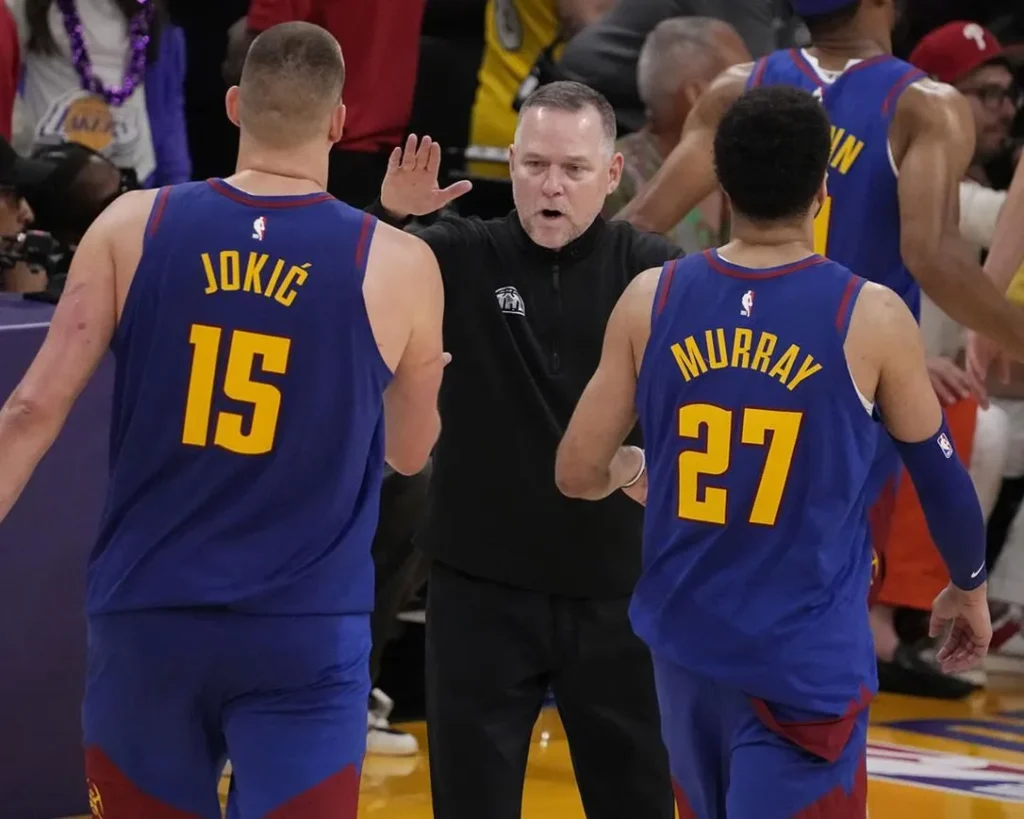 The 2023 playoff underdogs, the Miami Heat, toppled the Denver Nuggets, leaving them with no answer to Miami's fourth-quarter blitz. The Nuggets allowed 36 points in the fourth quarter of game 2, disappointing Malone with the lazy defense. Duncan Robinson took over to start the fourth with 10 points in under 3 minutes to restore the lead for Miami.
Erik Spoelstra and Michael Malone have made it so far due to their tactical nuances and will look to make adjustments to counter mistakes in game 2. In game 1 the Miami Heat could not deal with the size of Aaron Gordon and went behind early in the game, and Gordon caused them problems on both ends all game. In game 2, Spoelstra integrated Kevin Love into the starting lineup, which freed Jimmy Butler to guard Jamal Murray, restricting him to just 10 points in the first three quarters.
The Heat's zone defense kept Nikola Jokic from recording more than four assists throughout the game despite him being allowed to shoot and score dominantly in the paint. This is the third instance this postseason where Jokic has scored 40+ points, and the Nuggets have lost every single time. Michael Malone has many adjustments to make before the Nuggets travel down south to face Miami in game 3.
In case you missed it:
Do follow us on Google News | Facebook | Instagram | Twitter