The Los Angeles Clippers forward Paul George recently made a statement regarding trash talk on the court. George, who is known for his competitive spirit and not backing down from any talk trash, made a surprising comment about his teammate, Kawhi Leonard. According to George, the players who hurl the most trash toward their opponents don't say anything to Leonard on the court.
This statement is interesting given that The Klaw is renowned for his quiet demeanor and avoids trash talk. Nonetheless, George's remark highlights how his teammate's on-court abilities and domination on both ends of the floor command respect from opponents, leaving them hesitant to indulge in trash talk.
George made the statement during an appearance on "The Old man and the Three," hosted by former NBA sharpshooter JJ Redick. When asked about the trash talk in the league, George responded, "The guys who talk the most trash, don't say s— to Kawhi."
To provoke a player on a basketball court, it is often better to be sure of your shot. Leonard is, undoubtedly, fairly unexpressive, which makes him even more unpredictable and dangerous for opponents. It's impossible to get in his head and destabilize him, and it must be believed that his adversaries have understood this well. Moreover, the 2-time NBA champion makes sure to pay no attention to trash talk since his only goal on the floor is to win
Related: "The beetos," Paul George reacts to Clippers' acquisition of Russell Westbrook after buyout from Utah Jazz
Kawhi Leonard's impact on the Clippers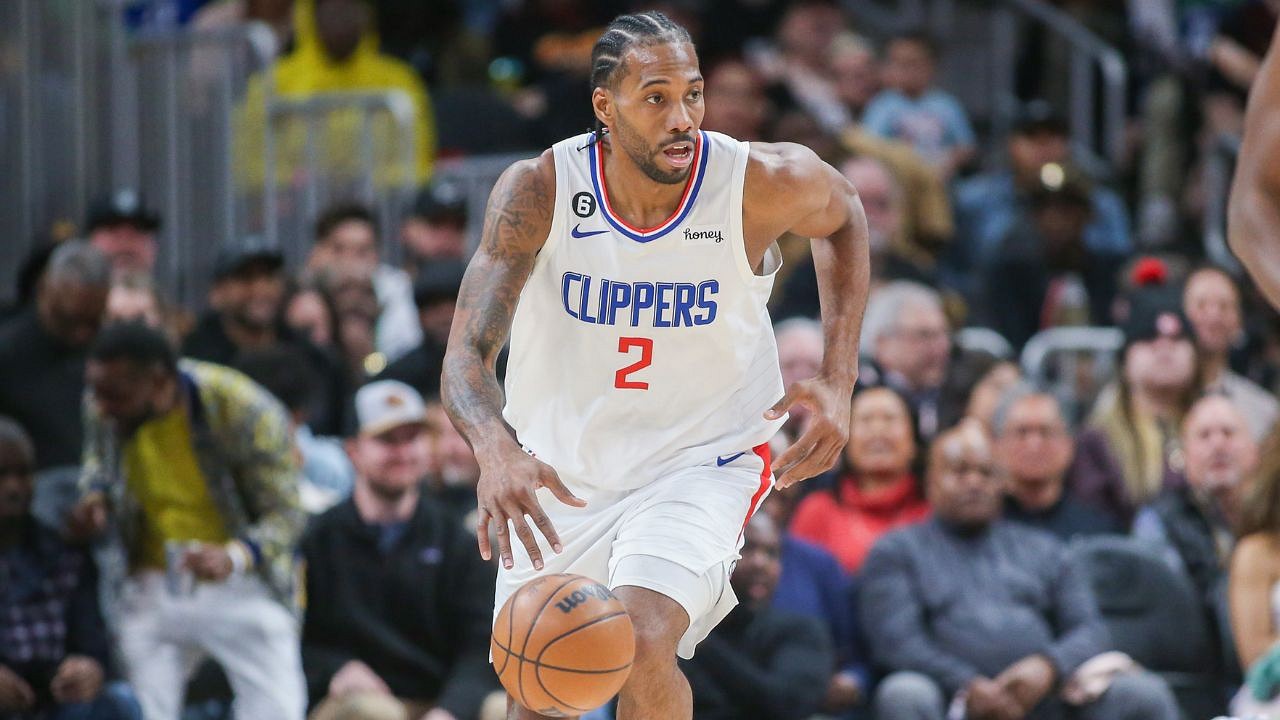 Kawhi Leonard joined the Los Angeles Clippers in 2019, and his impact on the team has been significant. During his first season with the Clippers, He led the team to the Western Conference semifinals, where they lost to the Denver Nuggets in seven games.
Leonard's presence on the court has been felt not just by his teammates but also by opponents. His two-way ability as a scorer and defender has made him a force to be reckoned with on the court. In addition, his quiet leadership style has helped the Clippers become a more cohesive unit.
The Clippers have proven to be one of the elite teams in the Western Conference with Leonard on board, who has been a major reason for their success. He has averaged 25.2 points, 6.6 rebounds, and 4.7 assists in his impressive tenure with the Clippers.
However, Leonard's impact on the team extends beyond his statistics. His calm demeanor and clutch play has helped the Clippers make strides and build a winning culture. As the Clippers try to make a push for the playoffs this season, Leonard will undoubtedly play a major role in their success.
In case you missed it:
"Mans going through it," NBA fans react to Michael Jordan sitting dejected courtside as he witnesses his Hornets' struggle
Kyrie Irving and James Harden seen embracing and swapping jerseys, dismissing rumors of a toxic relationship