Shaquille O'Neal is undoubtedly the biggest entertainer in the basketball world. The NBA legend met with a hilarious accident as Kenny Smith shoved the giant into a Christmas tree while they tried to get into a foot race on the sets of the NBA on TNT program.
On the recent broadcast of the NBA on TNT show, Kenny Smith and Shaquille O'Neal, in the middle of a segment decided to race to the board on the set. Smith, who caught O'Neal get a head start decided to give the big fella a "light" push which ended up in a hilarious tragedy for the former Lakers player. The recent taping produced one of the best moments in the show's history.
It was quite the spectacle to watch O'Neal get shoved into a Christmas tree that was twice his size. That is some Christmas tree! Even Shaq himself couldn't help but laugh at this hysterical incident and decided to shake it off. However, with Shaq, you never know when the playful revenge is coming so Smith better be on the lookout. This is not the first Kenny Smith has made Shaq look like a fool on the show.
The recent incident is almost identical to the race that the two had years ago on the very same show. If anyone's keeping score, that's 2 and 0 to Kenny Smith. Fans were left in a frenzy as this clip surfaced on the internet and could not contain their laughter. This hilarious clip triggered some amazing responses from the fans. If this show wasn't already a favorite among basketball fans, this clip is sure to bring in more fans around the world.
Read more: "Is he living in the Star Wars Universe?" Fans troll Shaquille O'Neal as he claims Earth has MORE THAN ONE MOON
Twitter explodes with reactions as Shaquille O'Neal produces a clip for the ages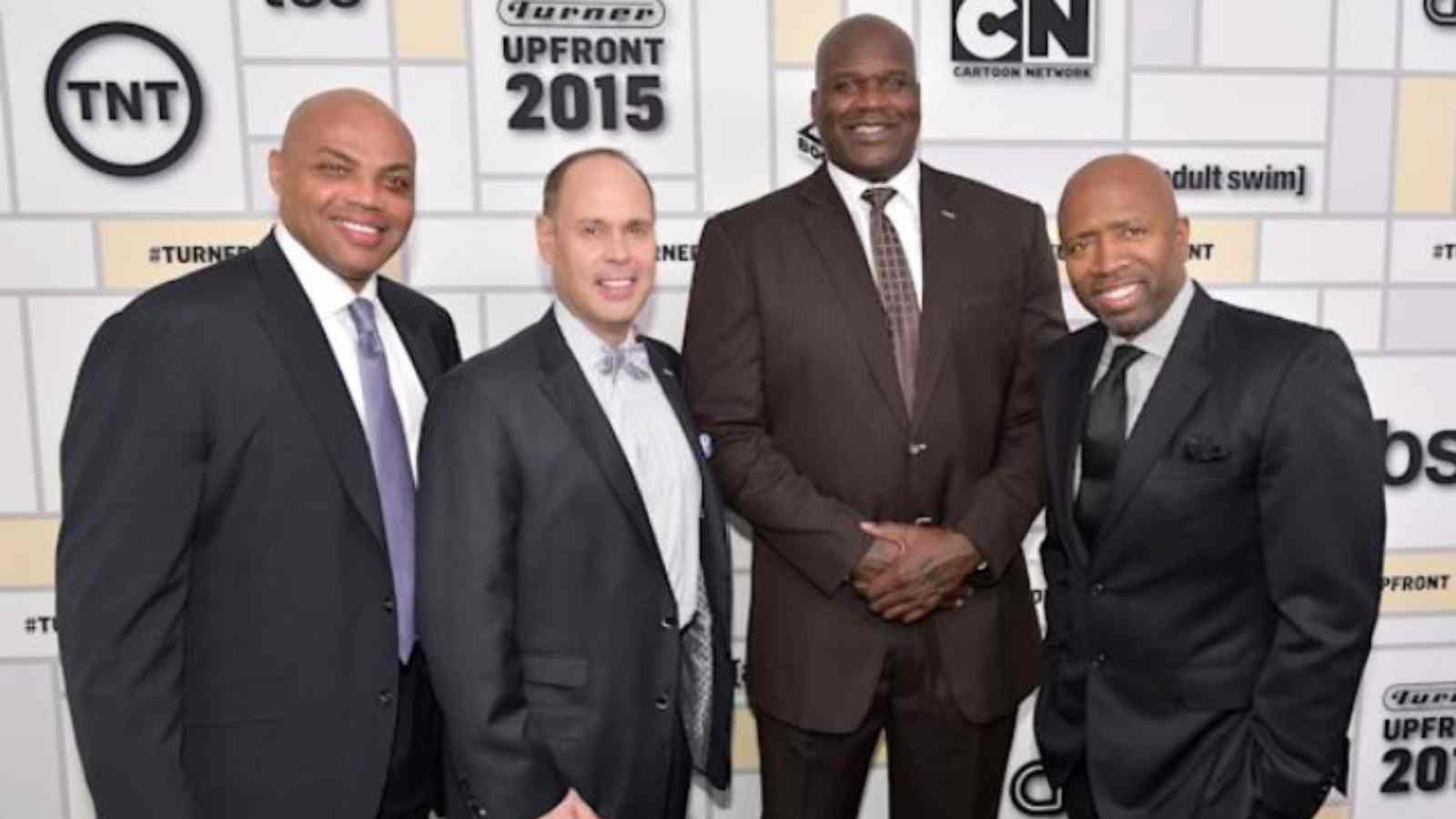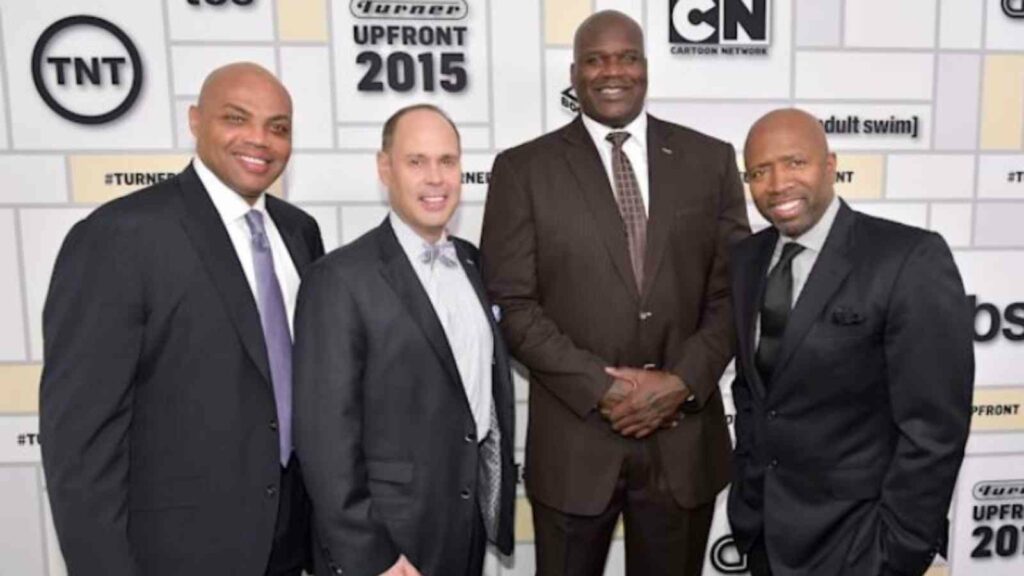 The Emmy-winning show has won over fans for many years. The show is hosted by Charles Barkley, Shaquille O'Neal, Kenny Smith, and the godfather of NBA analysis Ernie Johnson. This team brings together energy like no other show on television when it comes to basketball. Moments like these are what make the "Inside The NBA" show stand apart from the rest of its competitors.
KENNY LAUNCHED SHAQ INTO THE TREE 🎄💀 pic.twitter.com/WBltT8jflx

— NBA on TNT (@NBAonTNT) December 7, 2022
Shaq's big ass just fell down like Godzilla on primetime TV.

— Ahmed/The Ears/Jobless takes 🇸🇴 (@big_business_) December 7, 2022
I'm not ready for what Shaq bout to do to Kenny Smith https://t.co/neHiP31LxP

— Ahmed/The Ears/Jobless takes 🇸🇴 (@big_business_) December 7, 2022
Shaq be taking things to another level he might slam Kenny through a table like the Dudleys next episode lmao https://t.co/lIHxtVg4jn

— David Dennis Jr. (@DavidDTSS) December 7, 2022
Also read: WATCH: Luka Doncic's BLUNT answer to Charles Barkley's criticism on Inside The NBA will leave you in splits
Kenny pushing Shaq into a christmas tree AGAIN 8 years later. 😅 pic.twitter.com/owu6GFXewk

— MogeGoji (2022) 🎄🎁  (@GojiHeisei) December 7, 2022
Shaq waiting on Kenny for revenge like #NBAonTNT pic.twitter.com/xSP4o5OvKC

— Marcus Gutierrez (@marcusgut19) December 7, 2022
this sent me 😂 pic.twitter.com/6lggjRiE6E

— Emerson Lotzia, Jr. (@EmersonLotzia) December 7, 2022
December 7, 2022
If you haven't already tuned in to watch the Inside the NBA show, this is your sign to get on this absolutely hilarious NBA television show. Charles Barkley and Shaquille O'Neal are two of the most hilarious NBA personalities and it is quite entertaining to watch the two legends get into arguments over basketball.
Also read: "LIAR" Charles Barkley and Kenny Smith catch how Shaquille O'Neal always 'makes stuff up' to make believe him, LIVE on NBA on TNT