Shaquille O'Neal has maintained his belief that the LA Lakers are just a few players away from being a legitimate title contender since the start of the 2022–23 NBA season. Shaq's remarks were further supported by LA's poor start and the inconsistent play of other role players. By exchanging Kendrick Nunn and three second-round selections for Washington Wizards forward Rui Hachimura, the Lakers attempted to make up for their weaknesses.
Before the episode of "The Big Podcast with Shaq" aired, O'Neal was unaware of the trade. Shaquille O'Neal responded to co-host Nischelle Turner in a shocking manner who informed him about the most recent deal involving the Lakers. "I don't know who the f**k that is. Who the f**k is that?! Excuse my French, like, come on, Rob! We're trying to win championships. Who is that, seriously? Can he play? I ain't even heard of him. … My Lakers, we are all about winning them championships."
In the 2019 NBA Draft, the Washington Wizards selected Gonzaga's Rui Hachimura with the ninth overall choice. He is a skilled 6'8 forward with good defensive skills. Hachimura is also a reliable catch and shoot guy. AS last season, he made around 44% of his three-pointers.
One may argue that Rob Pelinka made the proper decision considering the Lakers gave up Kendrick Nunn, a frequently utilized guard, and three second-round picks. Given that the Lakers have a guard-heavy roster, Shaquille O'Neal might value Hachimura's size and length. The basketball player from Japan will be yet more body to throw at some of the best wing players like Kawhi Leonard and bigger guards like Luka Doncic. Shaq is probably just unaware of Rui's play.
Related: Donovan Mitchell joins Giannis Antetokounmpo, LeBron James, Jayson Tatum, Kevin Durant, and others as All-Star Game Starters for 2023
Shaquille O'Neal wants the Lakers to bring Bradley Beal in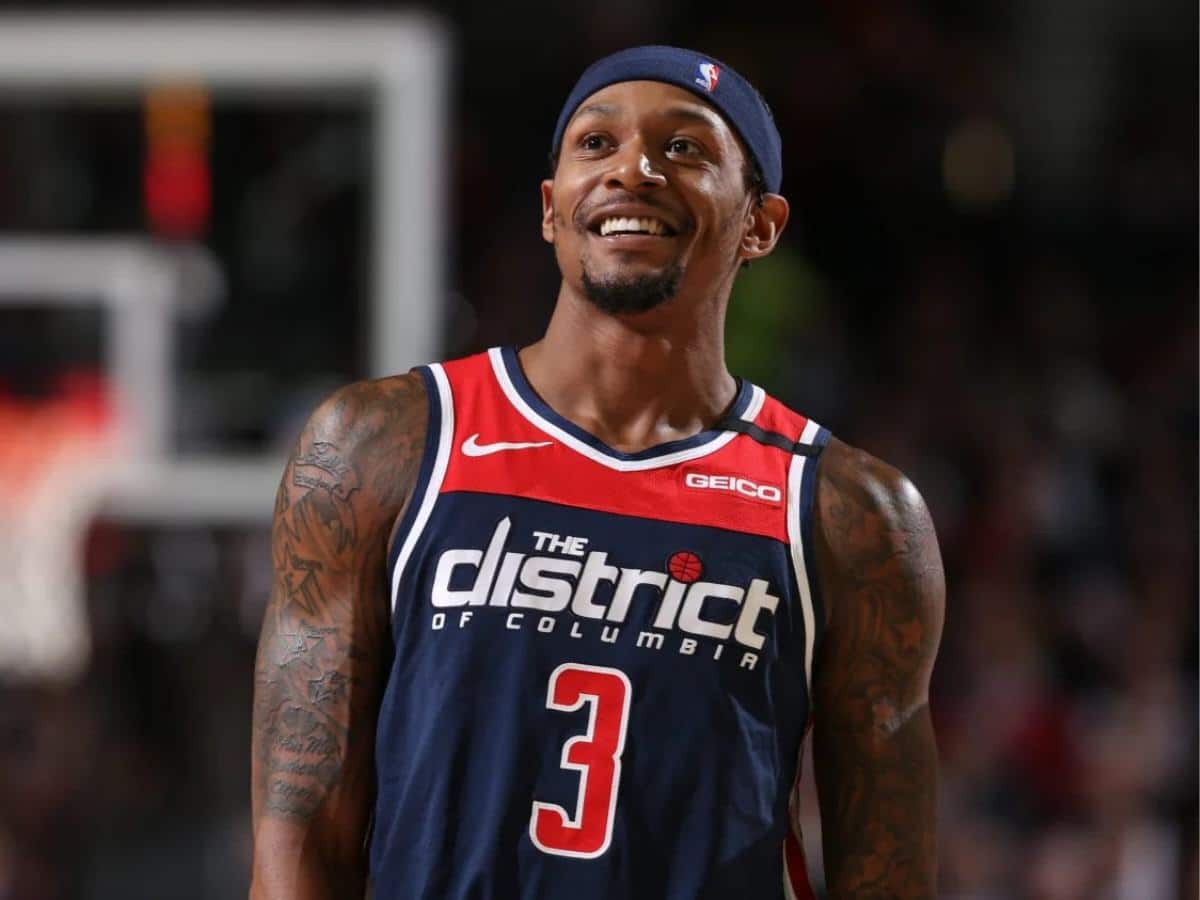 Russell Westbrook was acquired by the LA Lakers from the Washington Wizards two years ago. If Shaquille O'Neal's wish must be granted, they ought to be interested in acquiring another star from the same organization. He said, "So, if it ain't no piece that can win championships, I don't wanna see it. I don't even know who that is. Wanna impress me? You should have said Bradley Beal, if you wanna impress me. Come on, Rob!"
One of the top scorers in the NBA and Washington's best player is Bradley Beal. He is averaging 22.3 points, 3.4 rebounds, and 5.1 assists per game. Beal is a classic two-guard who can dominate the stat sheet. He'll have more freedom to score baskets since LeBron James and Anthony Davis will be backing him up.
But in the offseason, the three-time All-Star agreed to a hefty five-year, $251 million contract with the Wizards. Being the only player in the NBA with a no-trade clause, Washington must consent before trading him to another team.
In case you missed it!
LeBron James nearly UNLEASHES his temper on hater during Clippers-Lakers showdown
"This has to be demoralizing for the opposing team," Fans praise LeBron James' 1000 IQ play that resulted in Lakers' outstanding victory over Blazers
Do follow us on Google News | Facebook | Instagram | Twitter