The Los Angeles Lakers are having a roller coaster of a season. From an extremely sluggish start to Anthony Davis' resurgence to his injury to LeBron James' dominance to revamp of roster and a late season turnaround, the Lakers have seen it all. LeBron James injured his right leg in a thriller against the Dallas Mavericks on February 26. The Lakers have won 9 of their 15 games post the All-Star Break, 8 of which have come without LeBron James.
James was initially ruled out for an indefinite period of time with a reevaluation scheduled for March 30. But a miraculous recovery cut short his absence and the 19-time all-star returned to action on March 26 after missing 13 games. The veteran came off the bench against the Chicago Bulls and put up 19 points and 8 rebounds in 30 minutes of play. Although the Lakers ended up losing 108-118, commentator/analyst Skip Bayless had some praise to shower on James. "I thought LeBron looked sensational," said Bayless on his show Undisputed.
The Lakers had a win percentage of 50 for the first time, 2 days ago but today's loss has put them behind. The next couple of games will be the deciding factor of the Lakers' fate as the Western Conference has a neck-to-neck competition for the play-in spot. James although is having a stellar season averaging 29.3 points in 48 appearances.
Related: NBA Twitter ROASTS LeBron James for 'astonishing' comments about foot doctor upon much-awaited return
Skip Bayless has been LeBron James' biggest critic over the years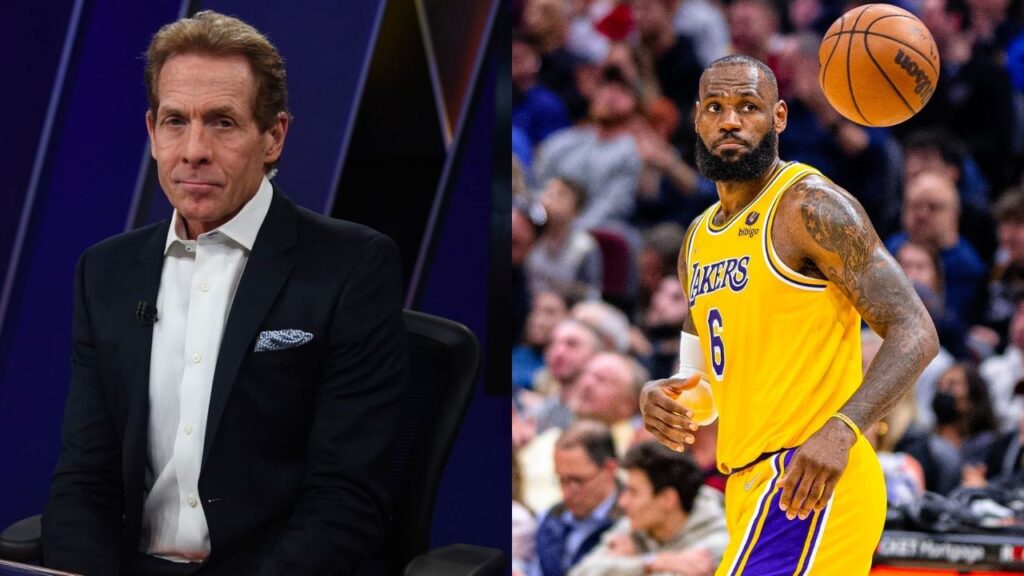 LeBron James and Skip Bayless have a contentious relationship that dates back several years. Bayless is known for his controversial opinions, and has been a vocal critic of James, often questioning his abilities as a player and his leadership skills. This has led to numerous public spats between the two, with James frequently firing back at Bayless' criticism on social media and in interviews.
Despite their rocky relationship, James has also expressed a level of respect for Bayless as a commentator and acknowledges the role he has played in shaping public opinion about him.
In a 2018 interview, James stated that he believes Bayless is "one of the reasons why I am who I am today" and that the criticism he has received from Bayless has motivated him to become a better player. While the two may not always see eye to eye, their relationship has certainly been a compelling aspect of the sports media landscape in recent years.
In case you missed it:
Shams Charania believes Kevin Durant and LeBron James could 'finally' face off on April 7 with KD's return around the corner
Luka Doncic to the Lakers? Kyrie Irving's ANTICS will help LA land Mavs star, suggest NBA insider