Stephen Curry is on fire. And he's making history along the way. The Golden State Warriors star scored 39 points with eight 3-pointers, eight rebounds and eight assists in a 120-109 win over the New Orleans Pelicans on Tuesday night at Chase Center. It was Curry's 13th game this season with at least 35 points and five 3-pointers, tying LeBron James for the most such games in a single season in NBA history. James did it in 2012-13 with the Miami Heat, when he won his fourth MVP award and second championship.
Stephen Curry has been unstoppable since returning from a tailbone injury that sidelined him for five games earlier this month. He has averaged 36.8 points and 6.8 3-pointers per game in his last six outings, shooting 54.5 percent from beyond the arc.
Stephen Curry's hot streak has also lifted the Warriors to a 4-2 record in that span, moving them into sole possession of the sixth seed in the Western Conference with five games remaining. The Warriors are trying to avoid the play-in tournament for teams placed seventh through 10th in each conference.
Curry's brilliance has not gone unnoticed by his teammates and opponents, who have showered him with praise and admiration. "He's just incredible," Warriors forward Draymond Green said of Curry. "He's been on a tear that I don't think anyone has ever seen before." "He's amazing," Pelicans forward Brandon Ingram said of Curry. "He makes tough shots. He makes shots that you don't think he can make. He makes shots that you don't think anybody can make."
Also Read: Damian Lillard trade news: Eastern Conference team could land Trail Blazers star and form SUPER TEAM, claims NBA insider
Warriors overcome a slow start to beat Pelicans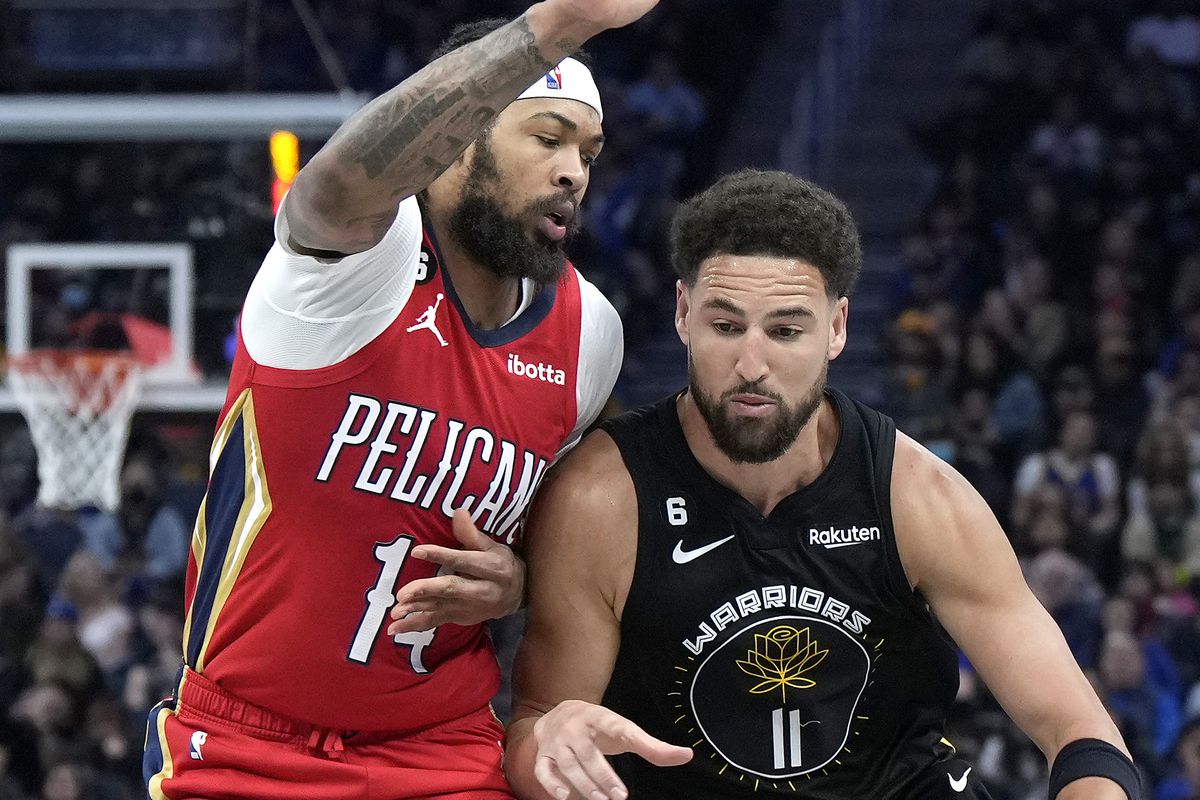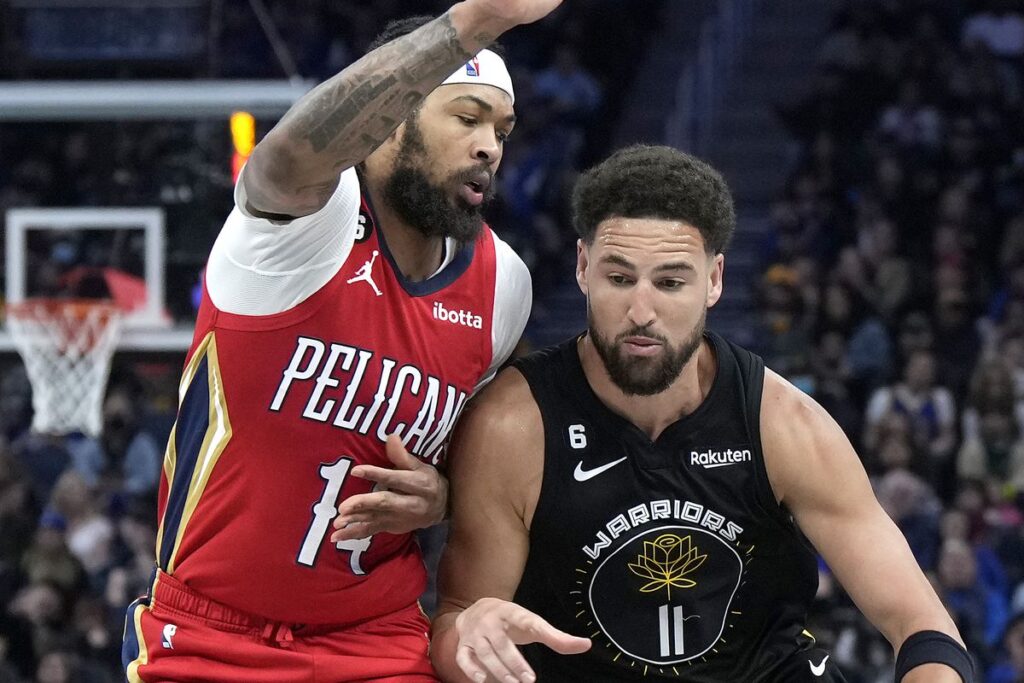 The Warriors did not have an easy time against the Pelicans, who led by as many as 20 points in the first half and 17 at halftime. The Pelicans were fueled by Ingram, who had 26 points and seven assists, and rookie Trey Murphy III, who had a career-high 21 points on 4-of-6 shooting from 3-point range.
The Warriors were sloppy with the ball, committing 14 turnovers in the first half and drawing a double technical foul for Green and Ingram after a flagrant foul by Green on Herbert Jones.
However, the Warriors turned things around in the second half, outscoring the Pelicans 74-46 and limiting their turnovers to five. Curry led the charge with five of his eight 3-pointers coming after halftime, while Jordan Poole provided a spark off the bench with 13 of his 21 points in the fourth quarter.
The Warriors also tightened up their defense, holding the Pelicans to just three 3-pointers on 13 attempts in the second half after they made nine of 14 in the first half. The Warriors took their first lead since the first quarter on a reverse layup by Poole early in the fourth quarter, and never trailed again. They extended their lead to as many as 15 points on a 3-pointer by Curry with less than two minutes left.
In Case You Missed:
LeBron James' son Bronny follows father and creates HISTORY with unbelievable performance in All-American Game
"I'd be embarrassed to be a fan of this team" – NBA fans mercilessly ROAST Grizzlies for bizarre pre-game dance routine
"Purer and better shooter than his dad" – Skip Bayless uses LeBron James' son to take cheap shot at Lakers superstar