Tony Parker, a San Antonio Spurs legend who, along with Tim Duncan and Manu Ginobili, has been part of the greatest basketball dynasty in recent times. The trio dominated for ten years and could be argued to be the team of the decade along with The Los Angeles Lakers.
Stephen Jackson, who was also a member of the dynasty, feels Tony Parker was one of the most selfish players ever. As during a interview of his Jackson quoted: "I know the type of person Tony is you know I'm saying great player don't go down the hall of fame but he's very selfish he's been selfish we've had more championships and more successful if it wasn't for him being so selfish"
Stephen Jackson further added, "I don't know how he made it in that system so long you know what I'm saying because that's a system for everybody to shine yes everybody but at the same time I don't know how he waited that long because Ginobili was totally different as far as a teammate that's definitely one of the best teammates in my life I love mine"
This isn't the only time Stephen Jackson came out to attack Tony Parker. He has done that several times. But now somewhere all of his takes make sense. As recently, those have been backed up by players. And, the latest name on that list was Former San Antonio Spur Dejounte Murray. As sitting alongside Stephen Jackson during a recent interview, Murray revealed how Tony Parker tried to break him down mentally. He has also mentioned how selfish Tony Parker left Spurs when he took his job instead of mentoring him well.
Related: NBA fans slam referees following their "gut-wrenching" and "sleepless-nights" apology after LeBron James foul fiasco
Stephen Jackson claims Tony Parker to be the reason behind Spurs loss against OKC in 2012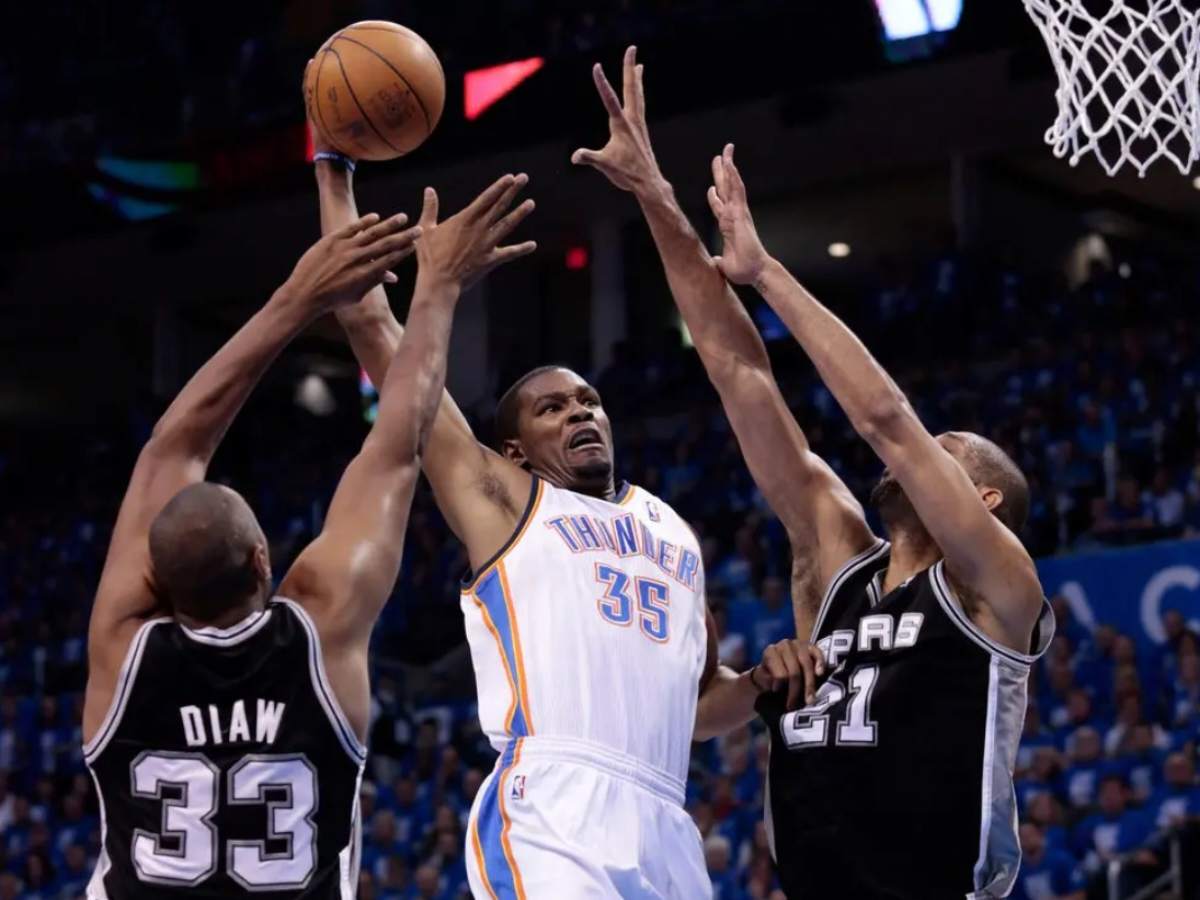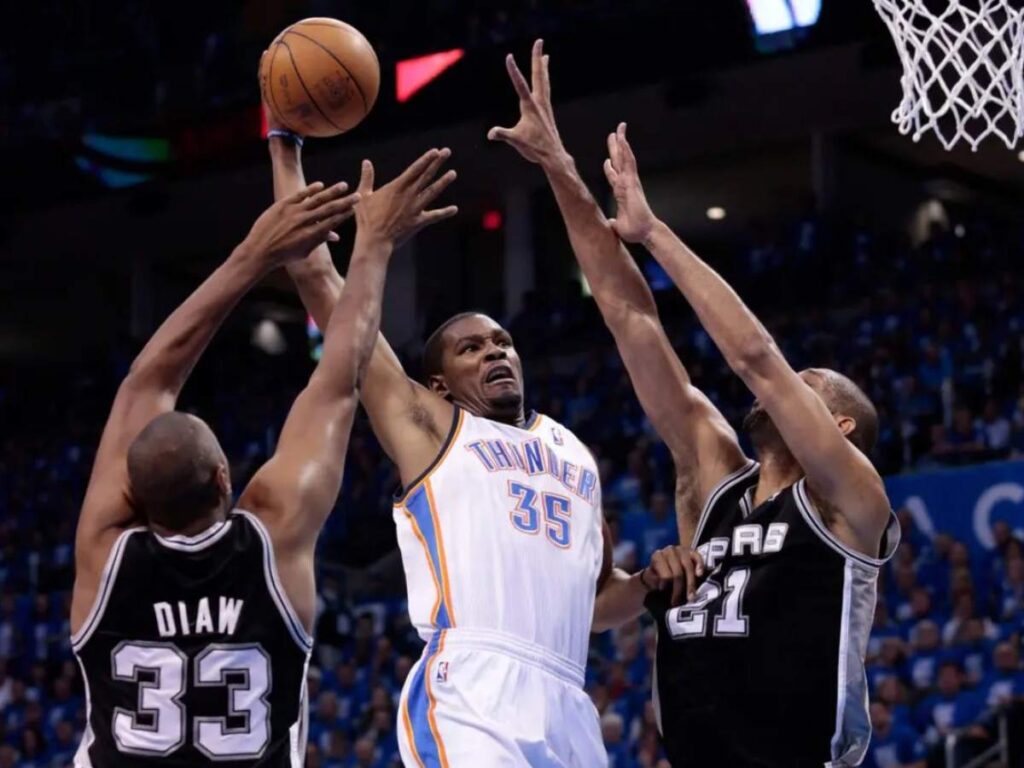 Stephen Jackson previously too had characterized Tony Parker as selfish. Jackson stated in a previous interview that Tony Parker was the reason the San Antonio Spurs fell to the Oklahoma City Thunder's big three in 2012. He mentioned how his selfishness robbed the game away and they had to register an embarrassing L.
Stephen Jackson stated, "I know how selfish Tony is cuz he's the reason why we lost in 14 (12*) against OKC because he didn't want to pass the ball in game six. After I'd hit six threes in a row so I know what type of person Tony is he can be selfish."
Stephen Jackson made an error though, as the Spurs lost to OKC in 2012 rather than 2014. Jackson, as he already indicated, had a fantastic game off the bench, scoring 23 points on 6-of-7 three-point shooting. Parker, who scored a game-high 29 points and 11 assists, did great as well. But his selfishness cost them the game as Jackson said.
Around the six-minute mark of the fourth quarter, Tony Parker and Stephen Jackson both re-entered the match. Jackson just had one shot in the final seconds compared to Parker's six. The final result of the series-clinching game was an eight-point Thunder victory with the help of their superstar Kevin Durant who scored 34 points, and had 14 rebounds, and 5 assists.
In Case You Missed:
"I don't see records as personal accomplishments," Kareem Abdul Jabbar said he'll be around to cheer LeBron James once he breaks his All-Time Scoring Record
"Kareem had to go to college for 4 years," Charles Barkley believes LeBron James had a head start to take down Kareem Abdul Jabbar' All-Time scoring record
Do follow us on Google News | Facebook | Instagram | Twitter