In the Western Conference playoff race, the Los Angeles Lakers secured a significant win against the Minnesota Timberwolves, with a score of 123-111. Anthony Davis was the standout performer of the game, as he scored an impressive 38 points and grabbed 17 rebounds. He particularly shone in the fourth quarter, contributing 17 points to his team's total.
LeBron James also made a valuable contribution with 18 points and 10 rebounds, while D'Angelo Russell, a former Timberwolves player, added 12 points and 10 assists. With this victory, the Lakers have won five out of their last six games, putting them on equal footing with the New Orleans Pelicans and above the Timberwolves in the Western Conference standings.
The Lakers were dominant in the third quarter, going on a 24-2 run and holding the Timberwolves to just 18 points. Mike Conley was the standout performer for the Timberwolves, scoring 25 points and adding seven assists before fouling out. Karl-Anthony Towns contributed 23 points, but it wasn't enough to prevent the defeat.
The win puts the Lakers in a strong position in the playoff race, with just a handful of games left in the regular season. Their next game is against the Phoenix Suns, who currently sit in second place in the Western Conference.
Related: "I could've dunked it," Rudy Gobert CLAIMS him having pity on Anthony Davis' injury gave the Lakers unnecessary momentum
Lakers fans celebrate as team achieves a winning record after 446 long days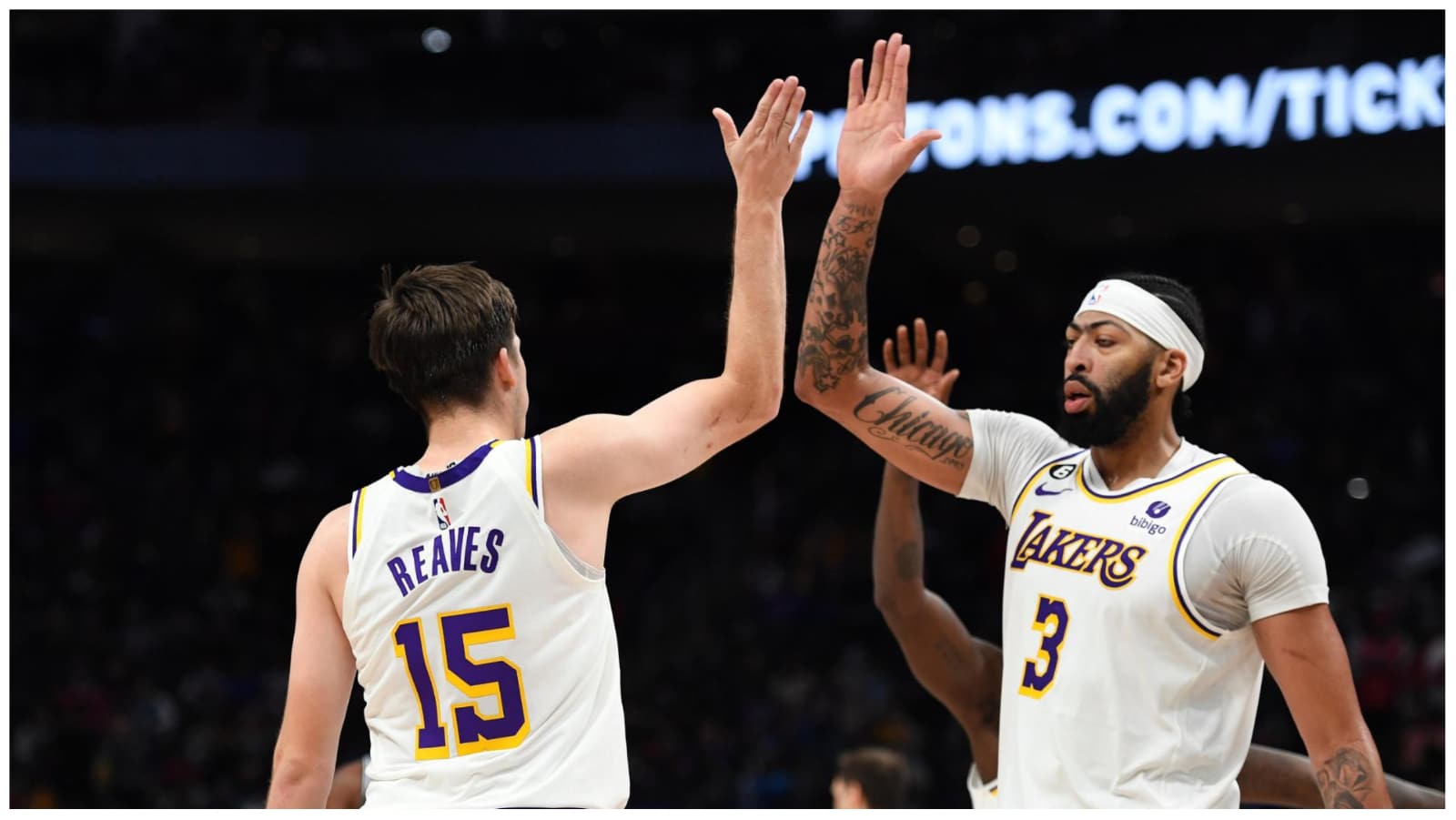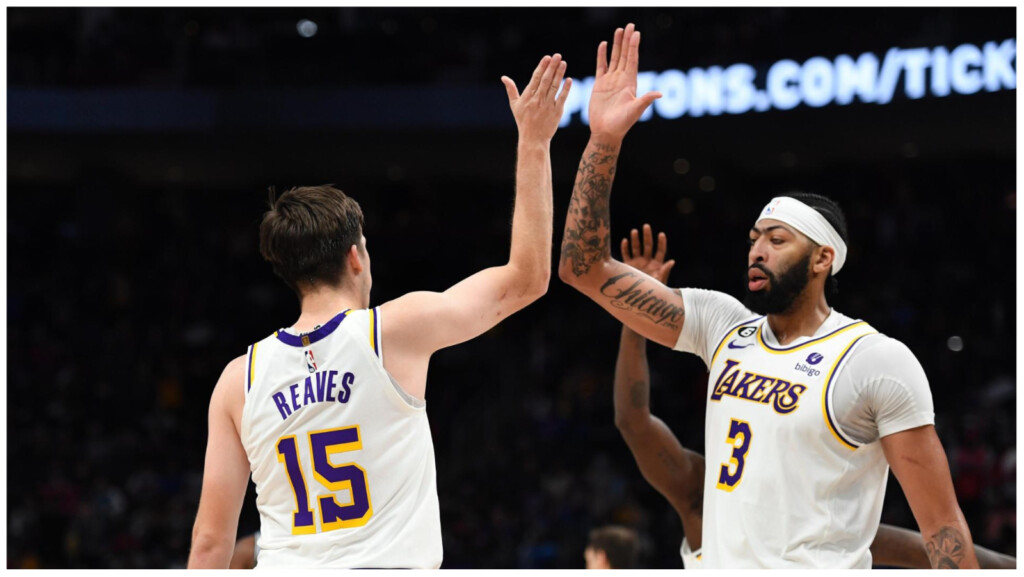 Los Angeles Lakers fans were in a jubilant mood after the team secured a vital win over the Minnesota Timberwolves, which saw them achieve a winning record for the first time in 446 days. The Lakers have had a challenging season, with injuries and poor form hindering their progress, but recent performances have given fans renewed hope that they could make a deep run in the playoffs.
Social media was flooded with celebratory messages from Lakers fans, with many hailing Anthony Davis as the standout performer in the win over the Timberwolves. Some fans even went as far as to claim that the NBA was "terrified" of the Lakers after their recent upturn in form.
Despite the challenges they have faced this season, Lakers fans are confident that their team can compete with the best in the league when they are firing on all cylinders. The next few weeks could be crucial for the Lakers, as they look to build momentum heading into the playoffs and give themselves the best possible chance of winning a championship.
In case you missed it:
Andrew Wiggins injury update: Warriors star 'returns to San Francisco' after weeks away
"Barbeque chicken alert" – NBA fans ROAST Rudy Gobert and Karl Anthony-Towns after Anthony Davis cooks them on one leg in Lakers win