The United States of America has always dominated the game of basketball. From Jordan to LeBron, there is only one country who has taken center stage when it comes to 'icons'. A sensational news that came in recently indicated that Spain dethroned USA to take the top spot in the world rankings.
Spain climbed up to the first place with 758.6 ranking points in the latest FIBA rankings released on Friday, followed by the USA in the second position with 757.6 points. Australia, Argentina, and France are placed third, fourth and fifth, respectively, to form the top five teams in the FIBA world rankings. To those unaware – FIBA uses a convoluted system that observes every game played by each national team over the eight years time-line.
After that, the teams receive ranking points based on the margin of victory and defeat, whether they were the home or away team, opponent, and competition. The more recent games are weighted more heavily. This news shocked most people, majorly in the States, while others rejoiced and congratulated the Spanish team for their latest achievement. Some of the tweet reactions can be seen below:
Also read Paul Pierce SNUBS LeBron James, Lakers and Stephen Curry, Warriors from his bold playoffs prediction
Spain rises to glory with grit and determination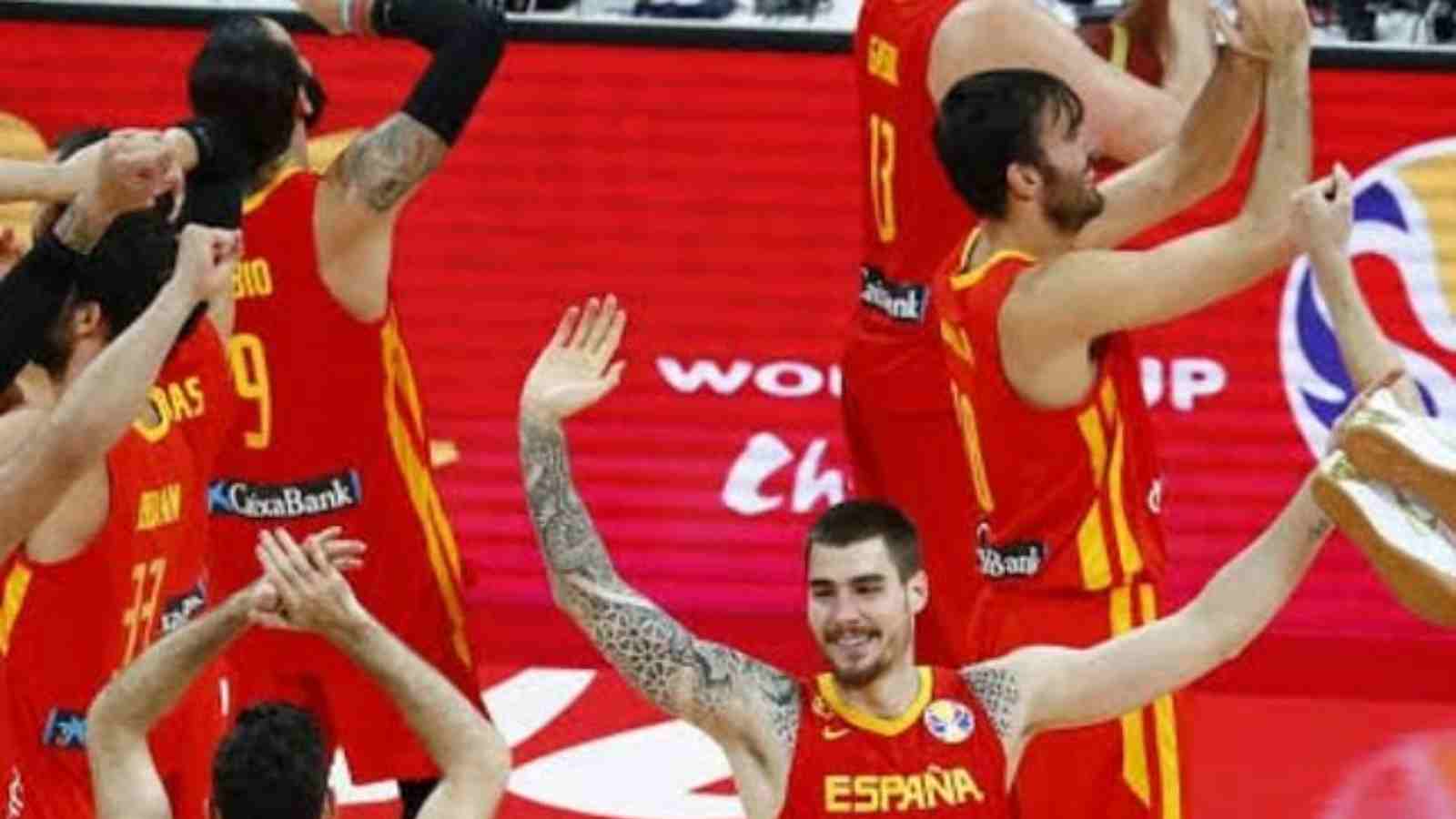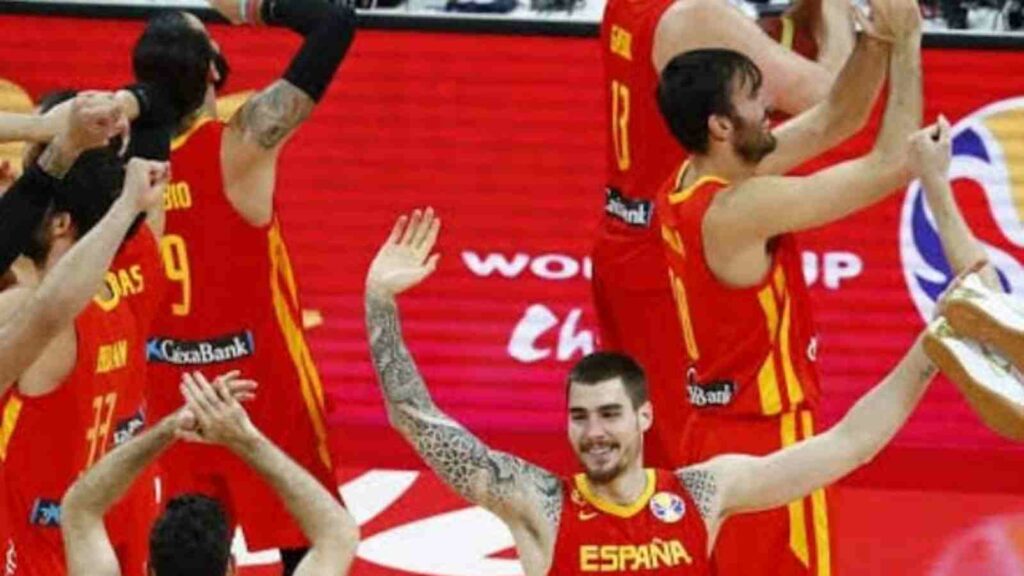 Spain overtook team USA when they won the recent gold medal at the 2019 FIBA World Cup and EuroBasket 2022. In contrast, the USA did win the Tokyo Olympics in 2021, but they had a disappointing seventh finish in the 2019 World Cup, and their 2014 World Cup win was cycled out of the ranking system.
Safe to say – Spain indeed has put in much effort, and their head coach Sergio Scariolo tweeted that this is not some title that can be possessed for a long time, but it is also unique, prestigious, and historic.
Sergio also congratulated the players and everyone involved in improving the team and said he felt very proud. The USA will have a shot to make it back to the top as the 2023 FIBA world cup is around the corner. It is to be played in the Philippines, Japan, and Indonesia.
Team USA must finish in the top three to claim an automatic berth in the World Cup, as anything less than that will make the road challenging for them. They should also not rule out that Spain is ranked number one and can pose a significant threat to any team for the time being.  
Also read Kay Adams appears to playfully flirt with NBA insider Shams Charania
Also read "They say you be cappin!" Jaylen Ramsay DESTROYS LeBron James by calling him out for lying memes on Twitter
Do follow us on Google News | Facebook | Instagram | Twitter