In the hopes of bringing a championship to the city, Kyrie Irving, Kevin Durant, and James Harden brought their talents to the Brooklyn Nets. However, less than three years later, the three players have left, joining different teams. The last one is Kevin Durant, who was traded to the Phoenix Suns on Wednesday.
Cam Johnson, Mikal Bridges, Jae Crowder, four first-round picks, and additional draft compensation were sent to the Nets as part of the deal. T.J. Warren will be joining Durant in Phoenix as a part of the deal, per ESPN's Adrian Wojnarowski and Shams Charania of The Athletic.
Durant joins a formidable Suns squad this season comprising Devin Booker, Chris Paul, and Deandre Ayton. He will do his utmost to guide the franchise to its first NBA championship.
Related: LeBron James hints at the possibility of leaving the Lakers claiming he can do well with 'any franchise'
The reason for Brooklyn Nets' downfall and Kevin Durant getting traded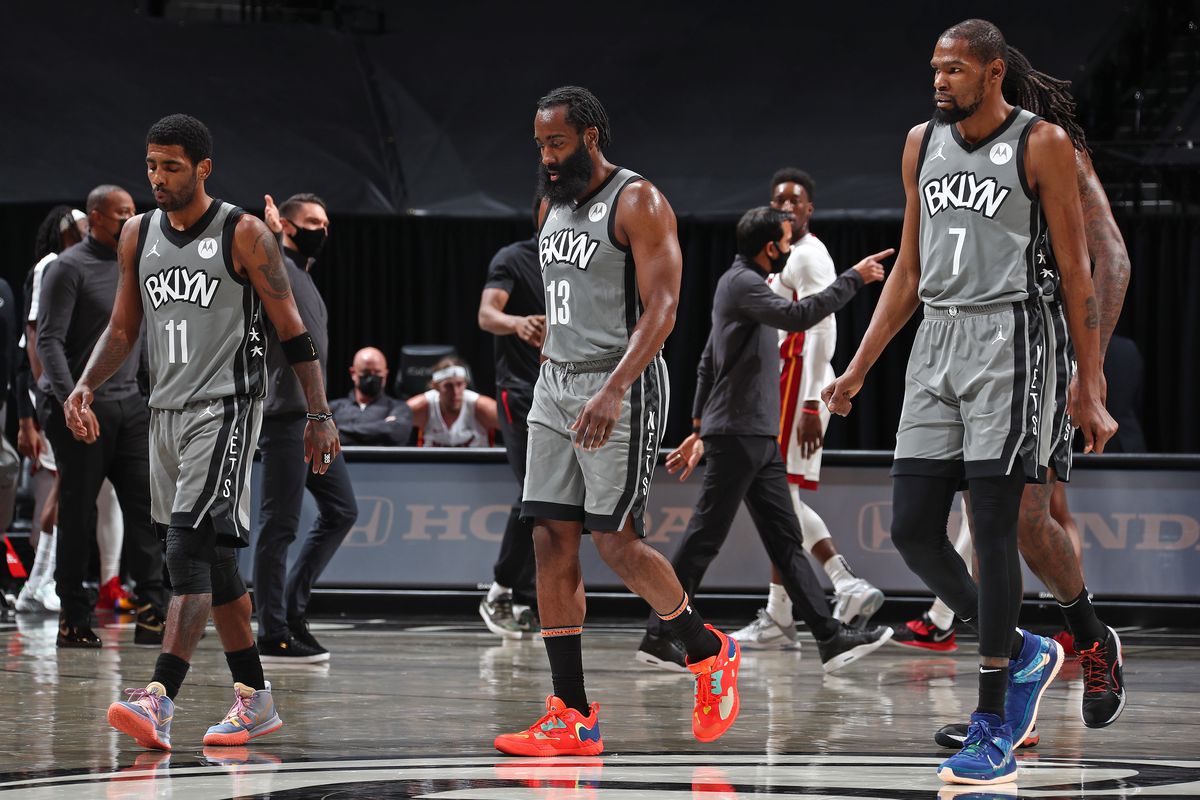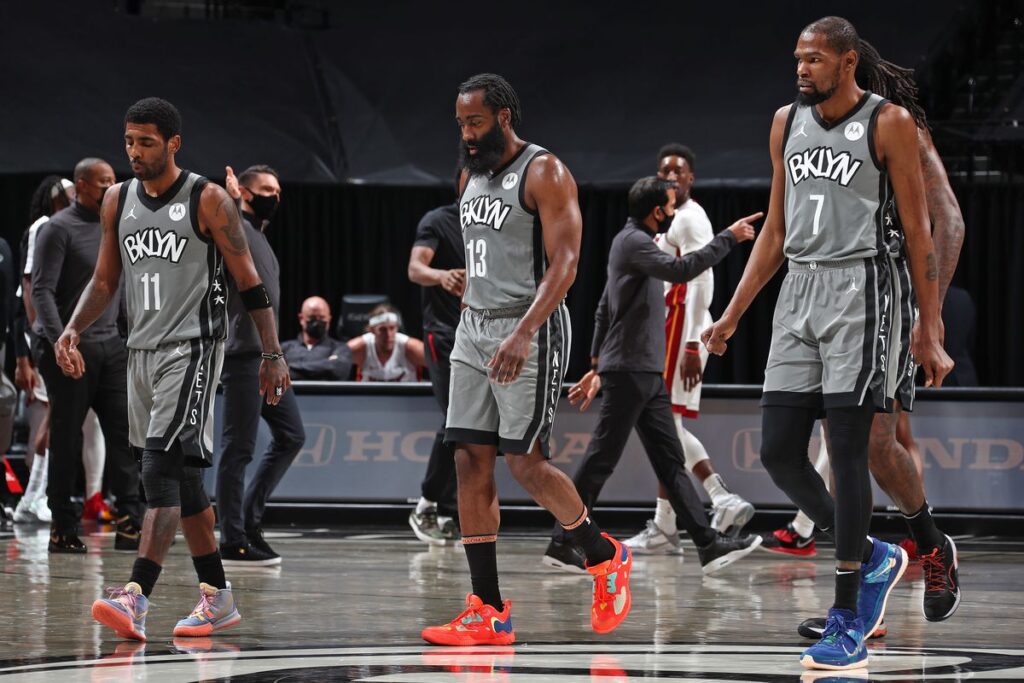 It all went wrong when James Harden asked for a trade to the Philadelphia 76ers last season. With teammates Kyrie Irving and Kevin Durant out injured and the Beard longing for a future outside Brooklyn, he demanded to be relocated. The Nets were eliminated in the first round of the playoffs by the Boston Celtics despite having Irving back following the vaccine controversy.
Kevin Durant requested a trade from the Nets during the break last season, but he eventually decided to stay put. However, the drama didn't end there. At the beginning of this season, Kyrie Irving got himself wrapped in controversy for promoting an antisemitic film on social media, which led to his suspension.
Later, Kyrie Irving asked for a move from the Nets after he and the team's front office made no progress on a contract extension. As it became clear that a trade would work in both the parties' favor, Durant was traded to the Suns.
One can only speculate about what might have happened if the trio of Durant, Irving, and Harden played more than 16 games. As the disastrous Nets' era comes to a close, the franchise is once again in the rebuilding process. They will hope to put the young talent they have on their roster and draft picks to great use.
In case you missed it:
"I delete a lot of things on my IG," Kyrie Irving defends deleting apology to the Jewish Community for uploading a film with anti-Semitic tropes
"You talk so much! Just play basketball": Shannon Sharpe DISGUSTED by Ja Morant over aggressive Pacers incident
Do follow us on Google News | Facebook | Instagram | Twitter