Zion Williamson has spent most of his recent time off the court. After an unfortunate hamstring injury, the New Orleans Pelicans forward was away from the game for a good while. However, recently Williamson announced that he was soon going to be a father. Moreover, he posted a rather sweet message for his soon-to-be-born child.
Williamson announced that he was going to have a girl. In the video, he can be seen with his girlfriend Tiana White. He spoke to his unborn child, saying, "Baby, you're gonna see this at some point. I don't know what the future holds, but mommy and daddy love you." Many fans and followers congratulated the couple and were in awe after the video surfaced.
Ahead of being drafted, Zion Williamson was considered to be one of the most promising prospects. He was drafted by the New Orleans Pelicans as the first overall pick in the 2019 NBA Draft. Since his entry into the league, the forward has had a tough time dealing with injuries. Despite his efforts for his team, Williamson hasn't been able to spend adequate time on the court.
Related: "Too big to play basketball" – Charles Barkley DEMANDS Zion Williamson lose weight or face rough consequences
NBA Twitter has given a salty reaction to Zion Williamson's video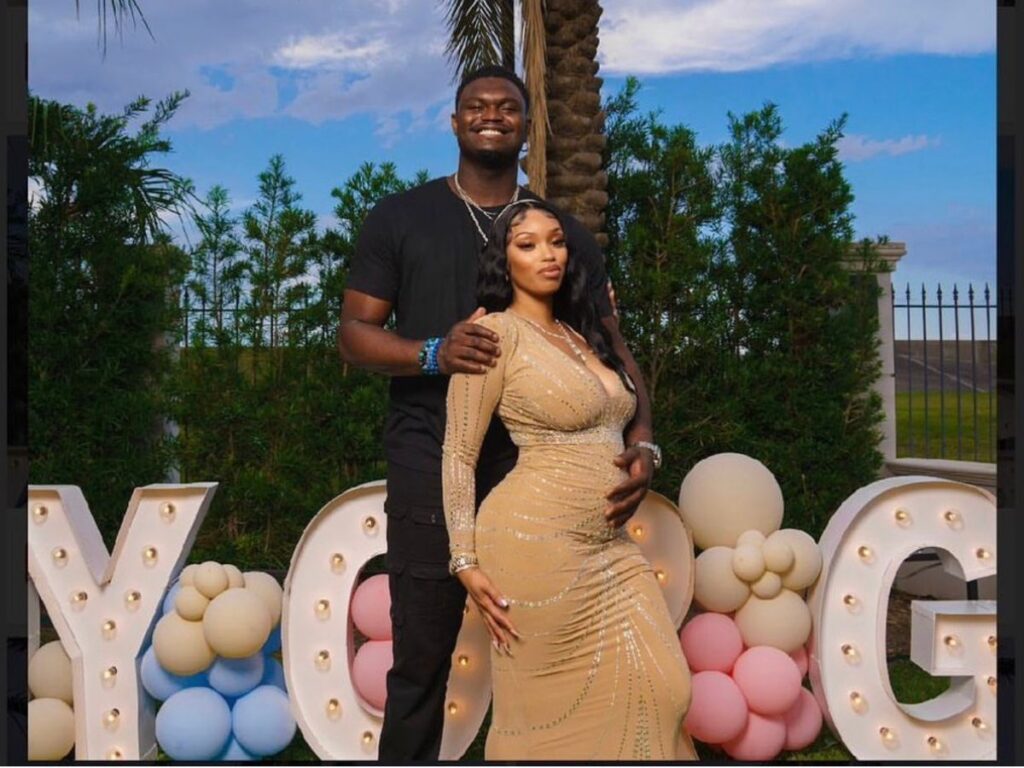 Despite Williamson's adorable video, some fans have a rather resentful reaction. It is evident that quite a few are frustrated with the forward's fitness condition. Moreover, with him being one of the biggest scoring assets, Williamson's absence on the floor does impact the Pelicans. In reaction to his video, many mocked the fact that the forward sits at home more than he is on the court.
On a separate note, Zion Williamson has looked physically different since his recent rehab. The forward has gotten leaner than before and looks in much better shape. Many fans are hoping that he is now in a much better position in terms of his conditioning and can give the Pelicans an entire season. As the 2023-24 NBA season would come closer, the anticipation to see him lead his side would grow bigger.
In case you missed: