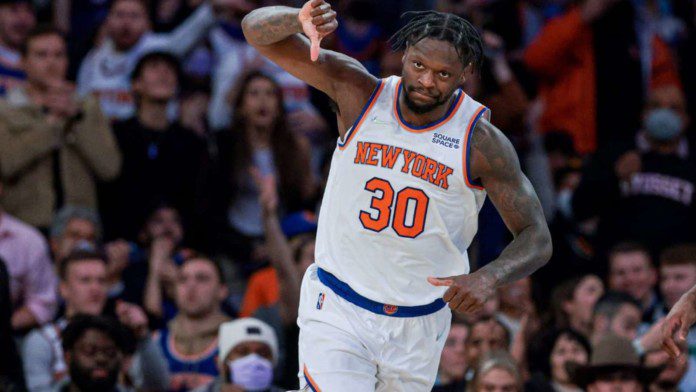 Julius Randle was seen expressing his displeasure about the hostile behavior from the New York Knicks' home crowd during the home game. The fans in attendance were booing the Knicks as the Knicks were trailing throughout the game. The New Yorkers are some of the most passionate sports fans and they are the ones to let everyone know when they are dissatisfied.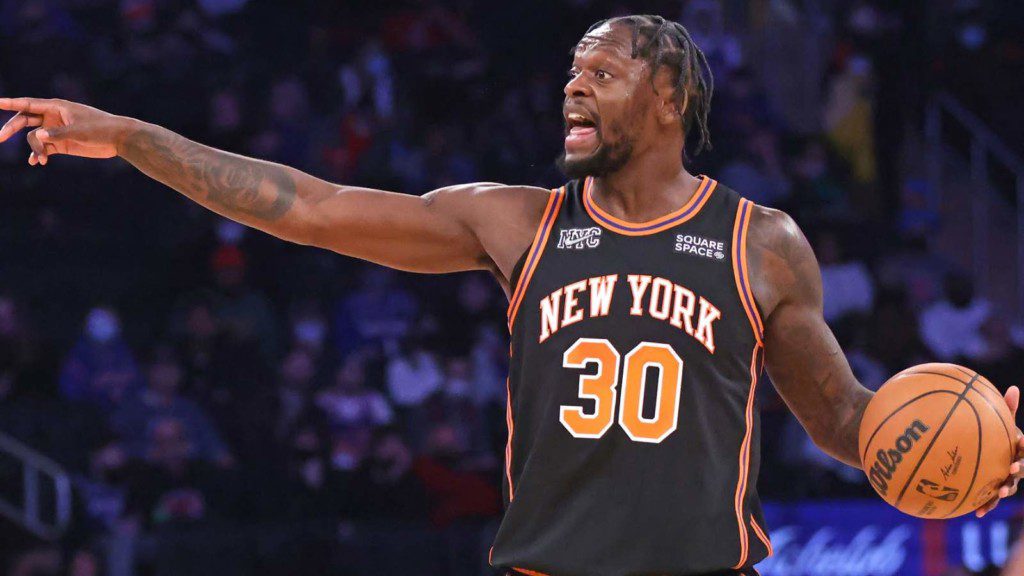 The reason for the boos was the Knicks' performance early in the game. The New York Knicks struggled throughout the game always getting beaten to the punch. They were down by as much as 25 points late in the 2nd quarter. They were able to cut that down to 16 by the end of the first half, trailing 47-63. By the end of the 3rd quarter, they were still down by seven, 77-84.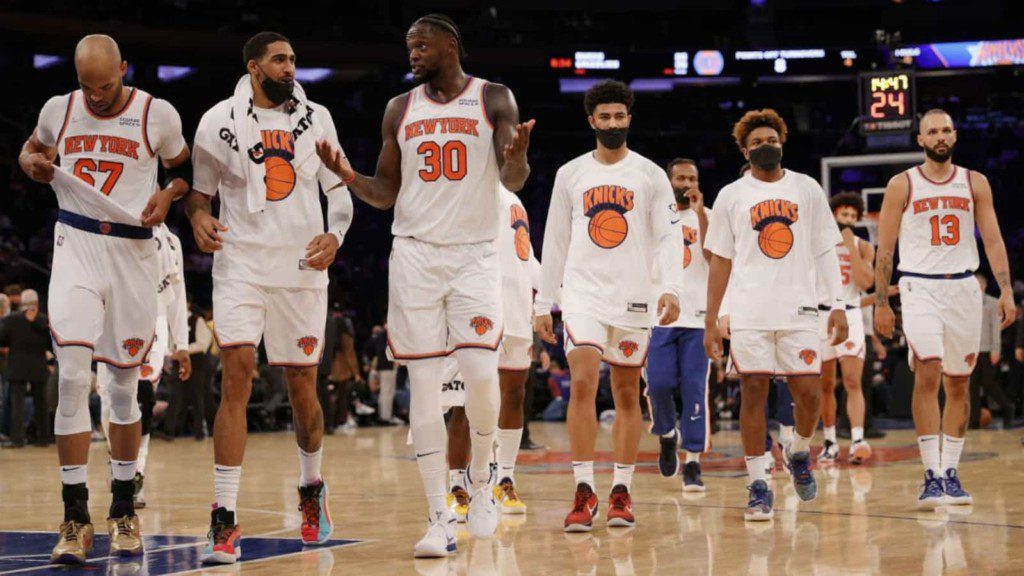 Also read: Jusuf Nurkic send a cryptic message to Tyler Herro after an…
It took an offensive rally for the Knicks to be able to come back late into the 4th quarter. With 4:04 remaining in the 4th quarter, Evan Fournier made a 22-foot jumper to tie the game 96 apiece, off the assist from Immanuel Quickley.
From thereon, it was a back and forth game until the last 1.5 seconds left on the clock and the score was 105 apiece. The Knicks had the ball to be inbounded. Alec Burks passed the ball straight to RJ Barrett who made a 25-foot highly contested three-pointer, which banked in, taking the Knicks ahead 108-105 at the buzzer.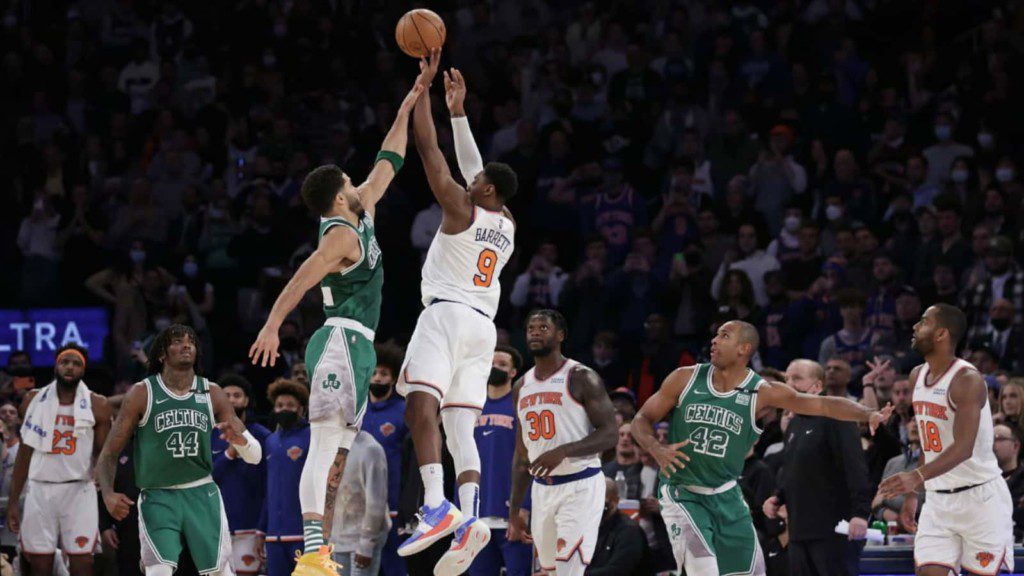 Also read: LeBron James rips Wizards Commentators over Kevin Porter Jr. 'Trigger' comment
Julius Randle's controversial gesture
In the 4th quarter, with slightly over five minutes remaining in the game, when the Knicks were trailing 90-96, Julius Randle made a tough layup to make the score 92-96. After the layup, he pointed a 'thumbs down' to the Madison Square Garden crowd. 
After the game, Randle was asked what was the gesture about, to which he replied – "Shut the f*** up". On being asked what elicited that response, Randle said – "You saw that. You saw what was going on with that", referring to the hostile boos.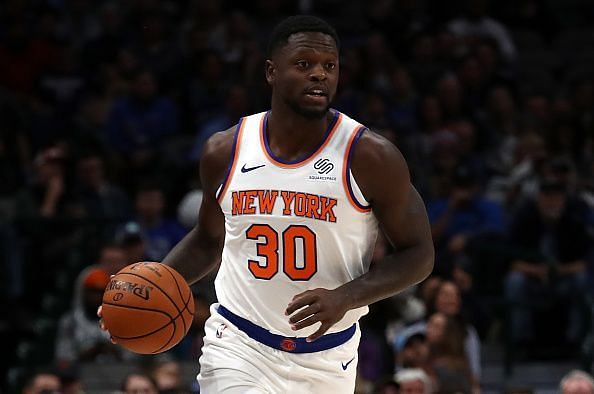 After having a great previous season, Randle's performance has dipped. He is averaging 19.6 points per game this season. His three-point shooting has gone down to 32% for the season. Last season, he averaged 24 points per game and shot 41% from the three-point line. He also earned his first NBA All-Star selection.
Also read: "Only starting to embrace his GOAT tag"- LeBron James ties Michael…