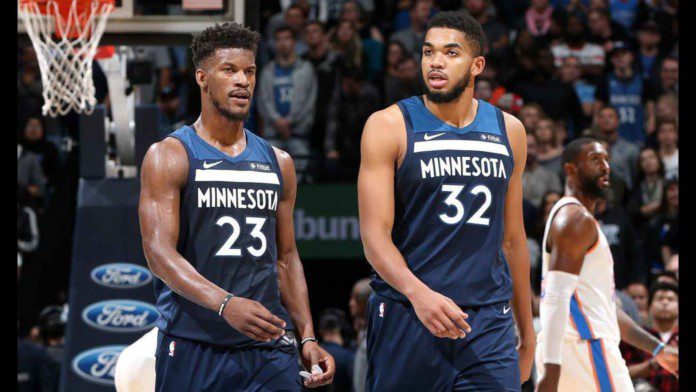 The embittered relationship between Jimmy Butler and Karl-Anthony Towns has been in out for a long since both of them shared a teammate bond while playing for the Minnesota Timberwolves.
Jimmy Butler was drafted by the Chicago Bulls in 2011.  But during the 2017 draft season, the Bulls threw an Uno reverse and traded the star player Jimmy Butler and Justin Patton to the Minnesota Timberwolves for Zach LaVine, Lauri Markkanen, and Kris Dunn. From the Timberwolves Jimmy was later exchange-traded to the Philadelphia Sixers and after one season playing for the Sixers, he has since been playing for the Miami Heat.
During 2015, the Minnesota Timberwolves had the first overall selection and decided to draft Karl-Anthony Towns (KAT). Since then Towns has been giving his all at the Timberwolves.
Also Read: "We didn't give a f*** about LeBron"- Kevin Garnett reveals how…
Karl-Anthony Towns thanks Jimmy Butler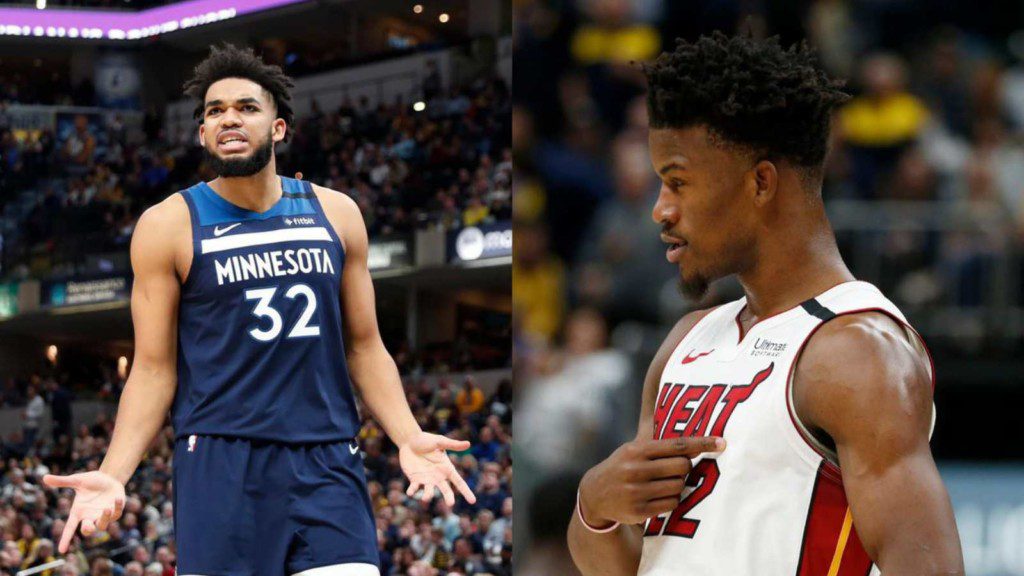 In an official video posted by Ahn Fire Digital, Karl-Anthony Towns conveys his thanks to Jimmy Butler, his former teammate. He said, "Thank you, Jimmy, appreciate you."
He continued, "No matter that we didn't see eye-to-eye, alright f–kit, we didn't see eye-to-eye. We don't have to. But guess what? We got the job done on the court. We gave the Wolves a chance to be in the playoffs. We did that. Thankful."
During the 2017 offseason, Jimmy Butler was traded to the Timberwolves and since then both he and Karl-Anthony Towns have helped the Timberwolves to end their 14-year-old playoff drought. Though the Timberwolves lost in the first round to the Houston Rocket in five games but still ending a long drought might mean that the future isn't bleak for the Timberwolves. But things got beefy between them soon.
After the 2018-19 season, Jimmy requested the Wolves' front office to trade him and while waiting for a trade he continuously berated everyone o the team. In a sit-down interview with Rachel Nichols, he severely criticized Towns, and Towns took it personally. Ever since then, both have shared this animosity between them.
But with this video seems like Towns and Butler might have taken the firt step towards peace.
Also read: "Future Rocket" – Twitter goes crazy after Jalen Smith takes the…