Kyrie Irving made his much-awaited season debut today as the Brooklyn Nets snap their three-game losing streak. The Nets defeated the Indiana Pacers 129-121 Wednesday night on road. The Nets are now 24-12 for the season, 2nd in the Eastern Conference.
Kyrie Irving in his return scored 22 points, had four assists and three rebounds while going 9-17 from the field. The Nets got 39 points from Kevin Durant, 18 points from James Harden, while Aldridge, Nic Claxton, and Bembry also contributed in double digits.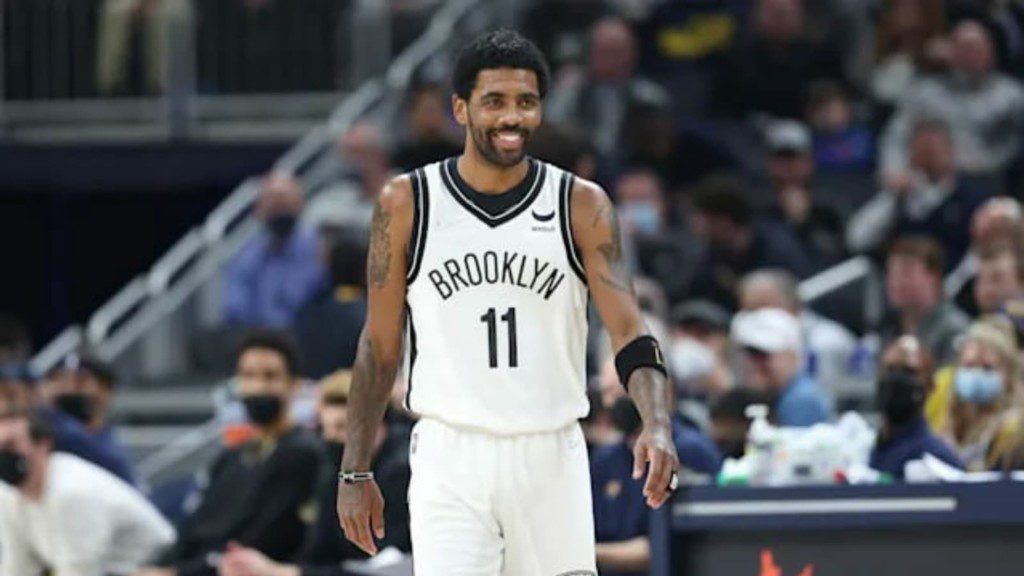 Also read: "Just making easy reads"- Russell Westbrook after ending his Six Years…
For the Indiana Pacers, Domantas Sabonis led the scoring with 32 points and ended the night with a triple-double. Comeback man for the Pacers, Lance Stephenson had a big game. He scored 30 points, going 12-19 from the field.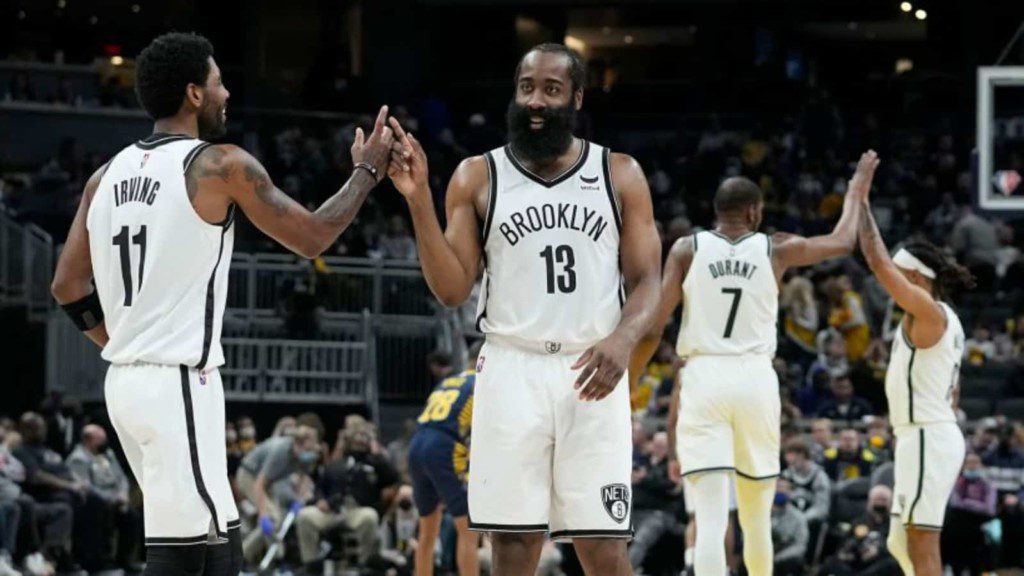 The Nets were trailing for a majority of the game. They were down by as much as 19 in the 3rd quarter, which they were able to cut to seven by the end of it. It was then a 13-5 run in the last quarter that helped the Nets gain the lead. Nets outscored the Pacers 35-20 in the last quarter which sealed the win for them.
Also read: Carmelo Anthony's "Get your ass out" leave Fans in shambles during…
Kyrie Irving's emotional moment with his father
Kyrie Irving, after the game, shared a warm embrace with his father. His father was evidently happy to see him bring able to play again. Kyrie and his father Drederick Irving both share a passion for basketball. Drederick was a professional basketball player himself and played two pro seasons in Australia.
Kyrie opened up about his grandfather's loss back during his Boston Celtics days. He cited that his grandfather's death made him realize the value of being together with the family. Irving regrets not being in touch during his grandfather's last days as he was busy playing basketball. Irving has also spoken in the past about how it 'sucked away' the joy of basketball from him.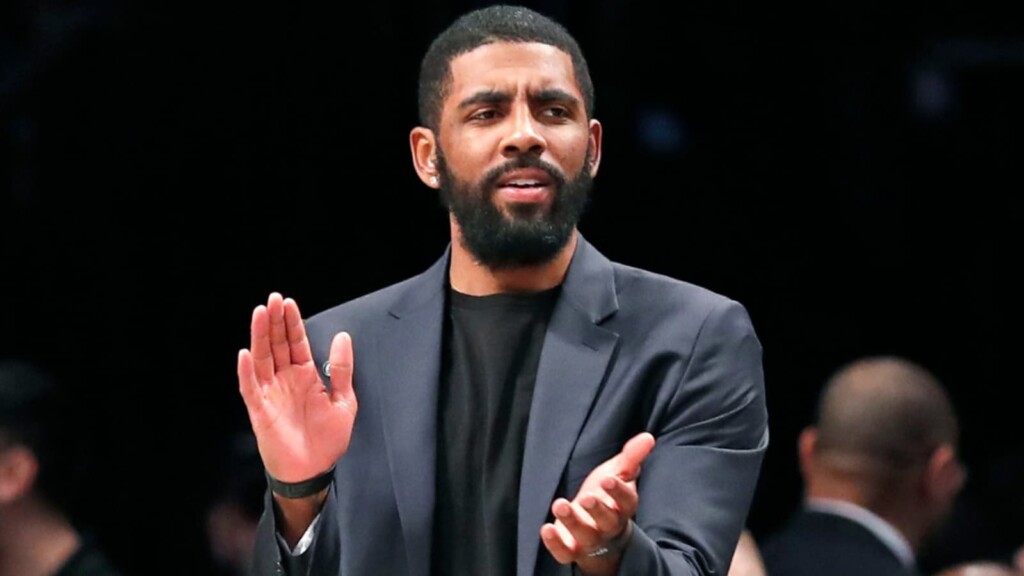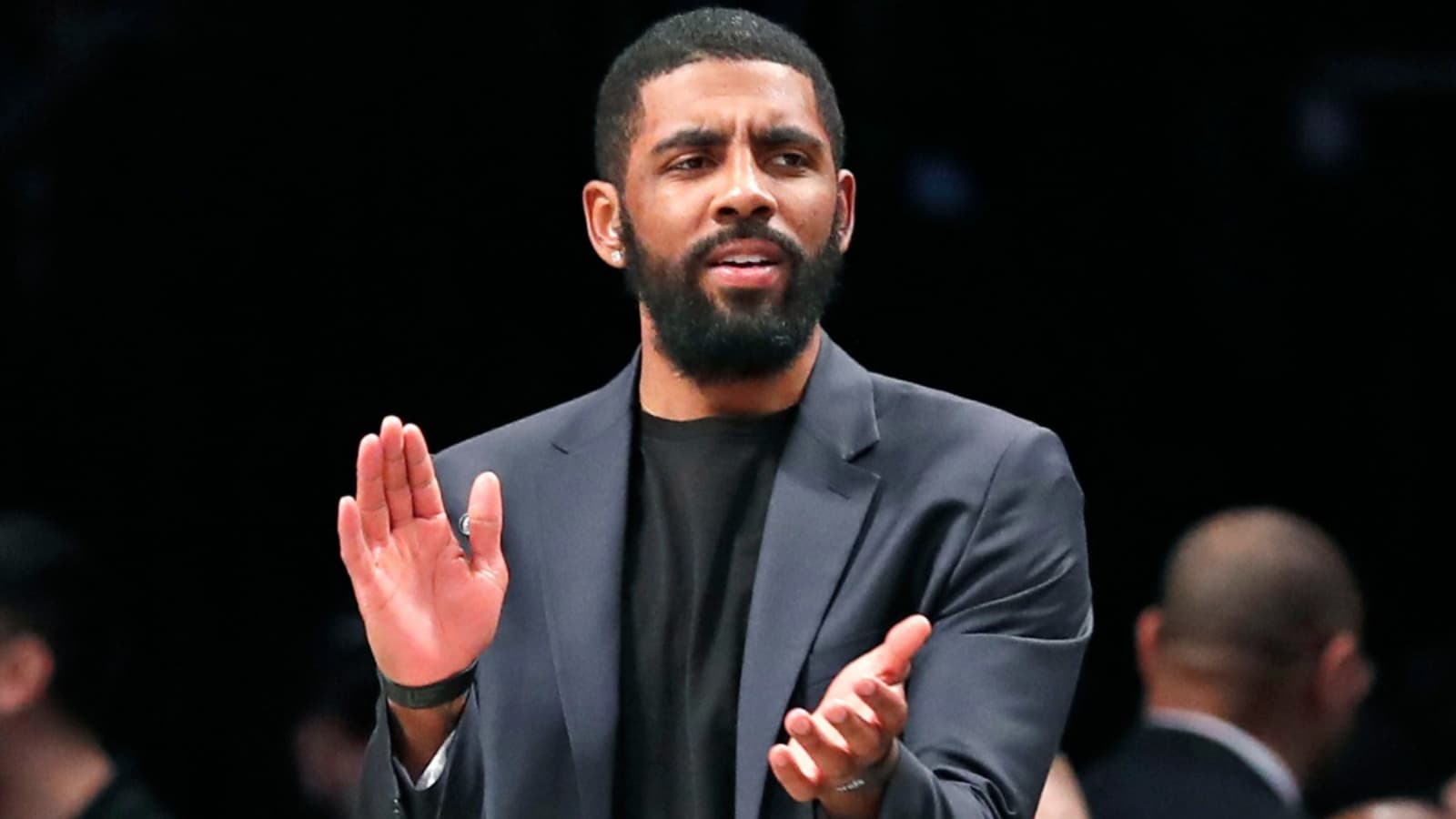 Since then, Kyrie has only grown closer to his family and now he never misses an opportunity to be with them and for them. But he loves the game of basketball just as much and was happy to be able to do it again, quoting on his season debut – "This meant a little more, taking eight months off and so much uncertainty".
Also read: Why Novak Djokovic and Kyrie Irving are not the role models…