Udonis Haslem has been part of all three championship-winning teams in the Miami Heat's franchise history. Across his 20 twenty seasons in the league, Haslem has spent the entirety of his NBA career with the Heat. Now in his final season before retirement, how much is Udonis Haslem earning from his NBA contract? 
Haslem has become the longest-serving Heat player in their franchise history. Currently on a one-year minimum contract worth $2.9 million, Haslem is earning a similar salary for the running season. As the Miami Heat face the Denver Nuggets in the 2023 NBA Finals, fans can't wait to see who will be crowned the champions of the NBA.
Whether Haslem will add yet another championship ring to his trophy cabinet and retire in style remains to be seen. Meanwhile, here's a comprehensive breakdown of Udonis Haslem's contracts and salary details. 
Also Read: Kyle Lowry's Net Worth in 2023: How much is he worth?
Current Contract Breakdown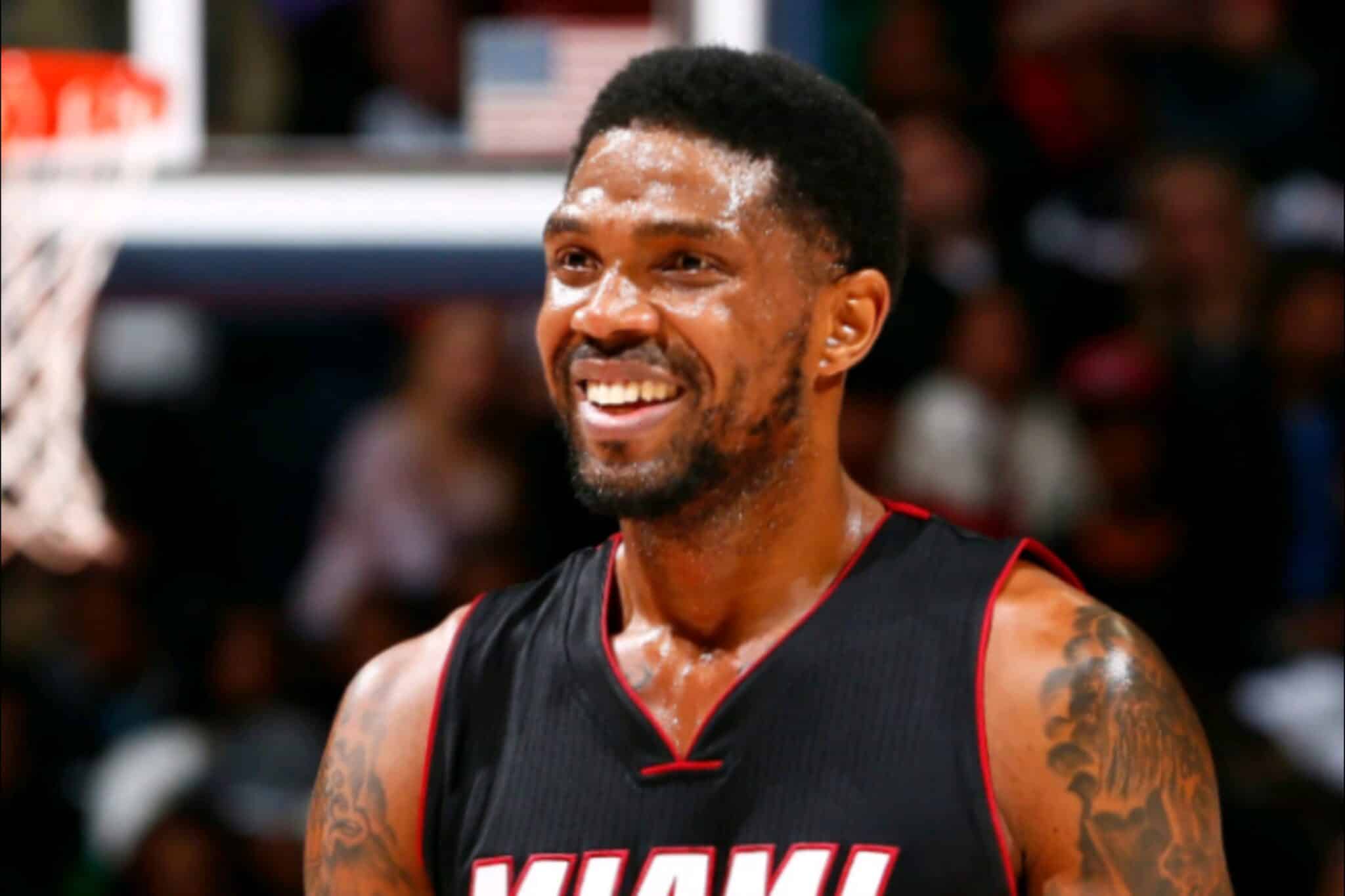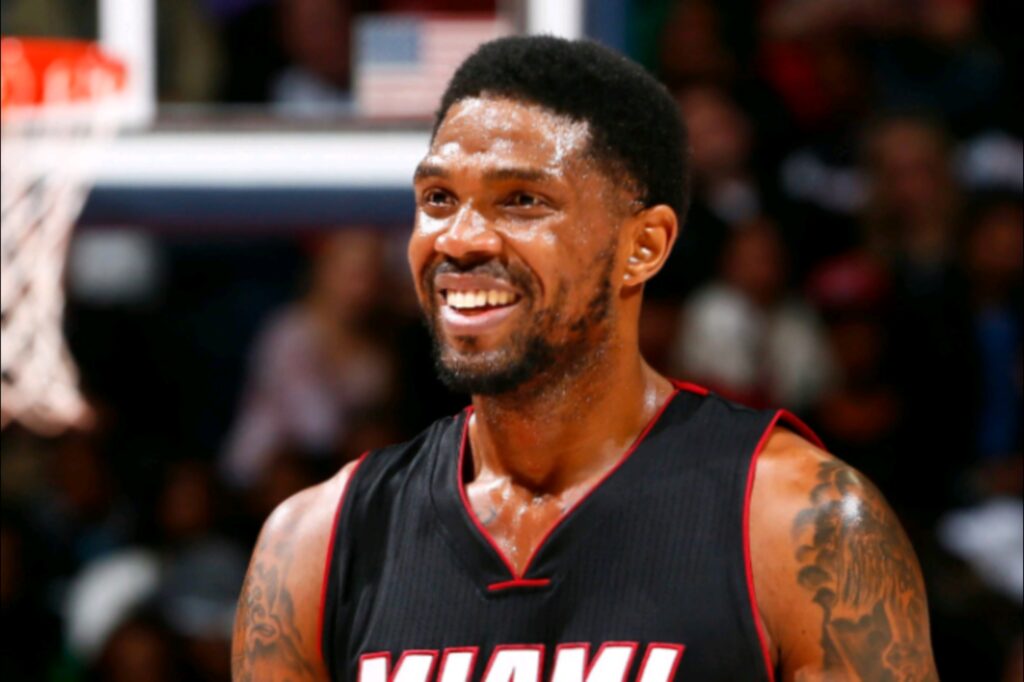 Udonis Haslem signed his one-year minimum contract worth $2,905,851 with the Miami Heat in August 2022. The contract came with $2,905,851 guaranteed at signing and an average salary of $2,905,851 annually. 
For the 2022-23 season, Haslem earned a base salary of $2,905,851 with a dead cap and cap hit value of $2,905,851. He has to date, earned over $70 million from his player salaries across the 20 seasons in the NBA. Udonis Haslem will become an Unrestricted Free Agent in 2023, but the Heat legend has announced that he will retire by the end of the current season. 
| | | | | |
| --- | --- | --- | --- | --- |
| CONTRACT | AVG. SALARY | GTD AT SIGN | SIGNED USING | FREE AGENT |
| 1 yr(s) / $2,905,851 | $2,905,851 | $2,905,851 | Free Agent/Minimum | 2023 / UFA |
Salary Breakdown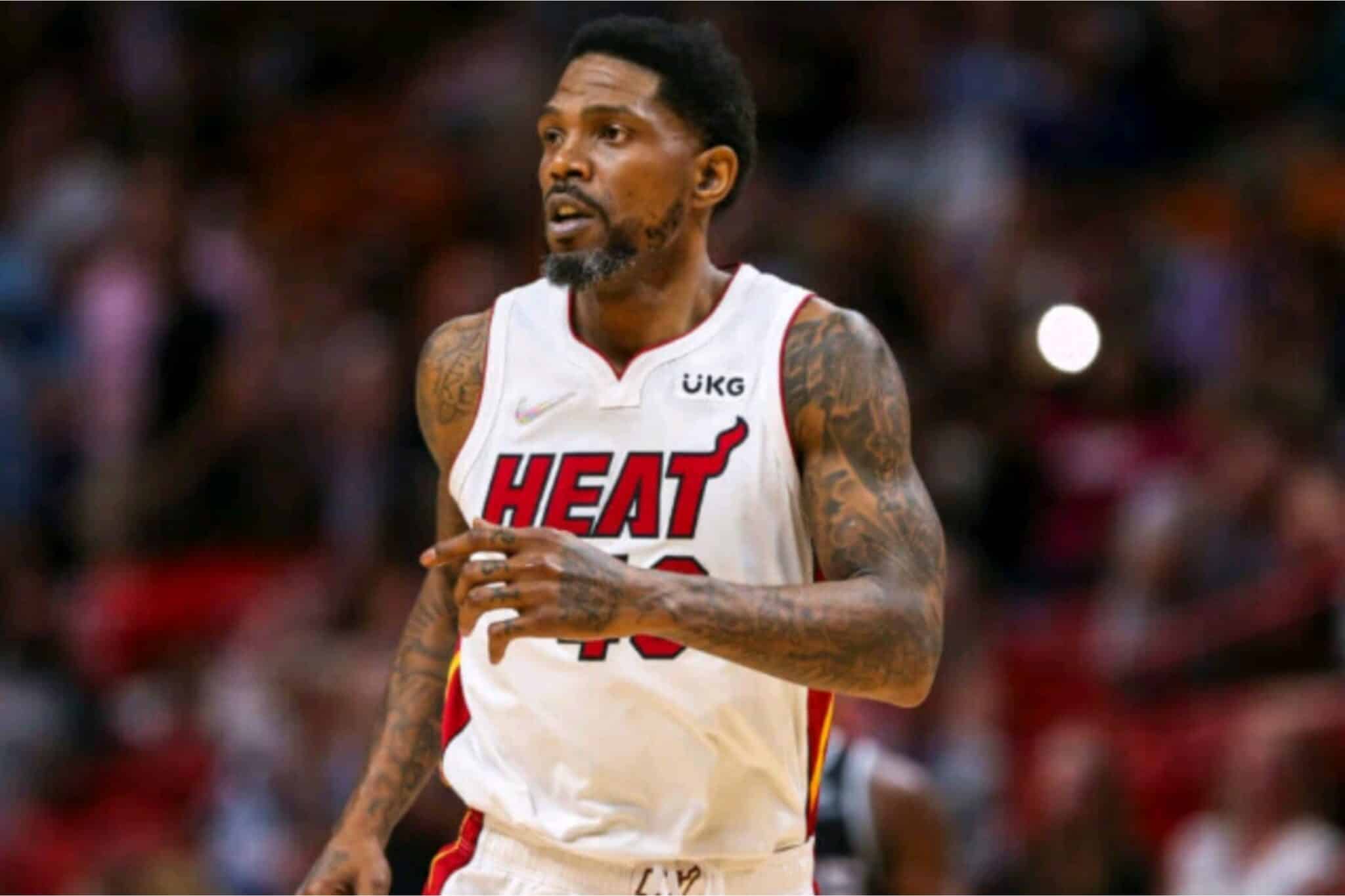 Current Salary: $2,905,851
Salary Per Month: $242,154
Salary Per Week: $60,538
Salary Per Game: $35,437
Salary Per Quarter: $8,859
Salary Per Minute: $738
Previous Contracts and Salaries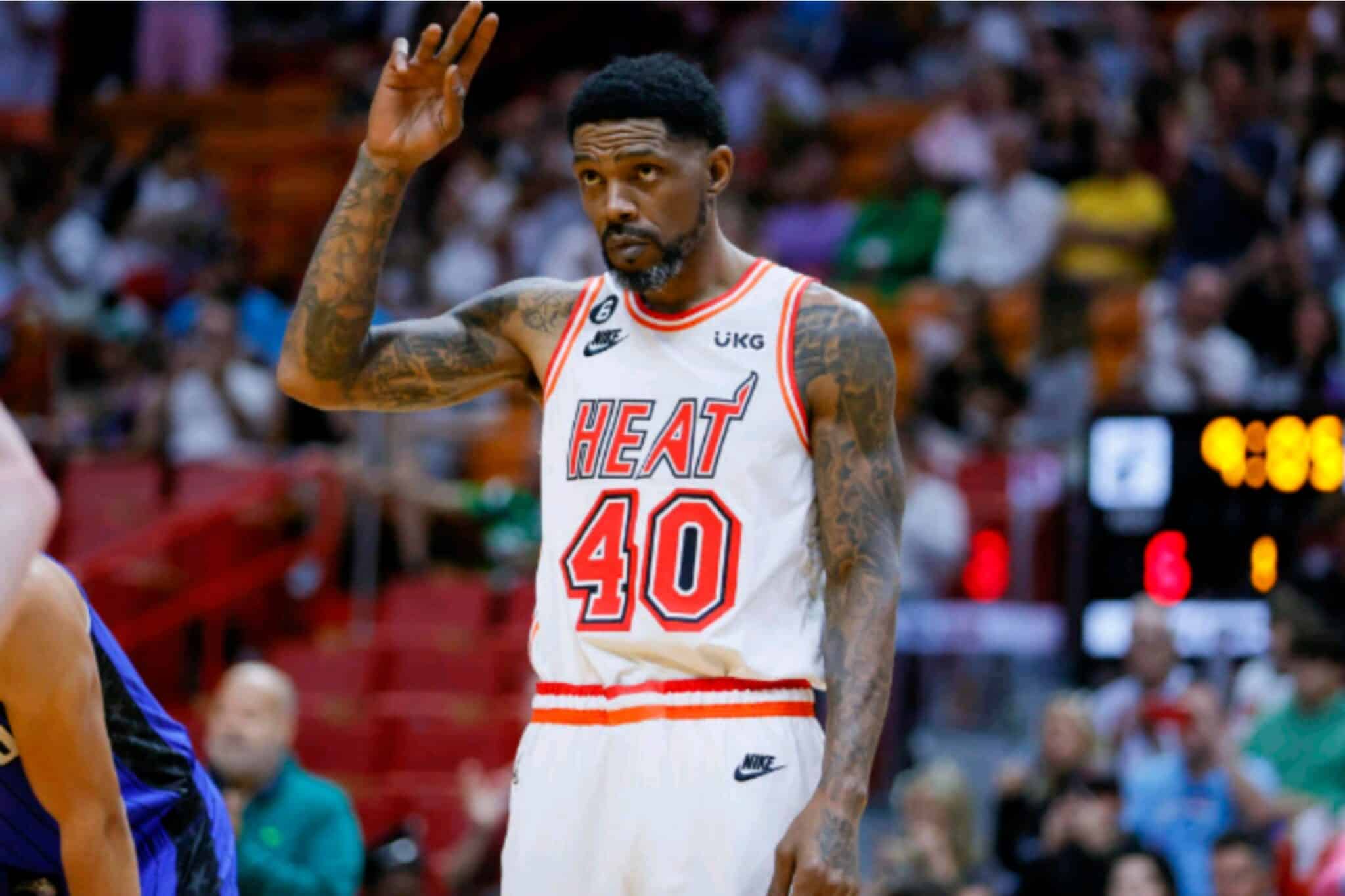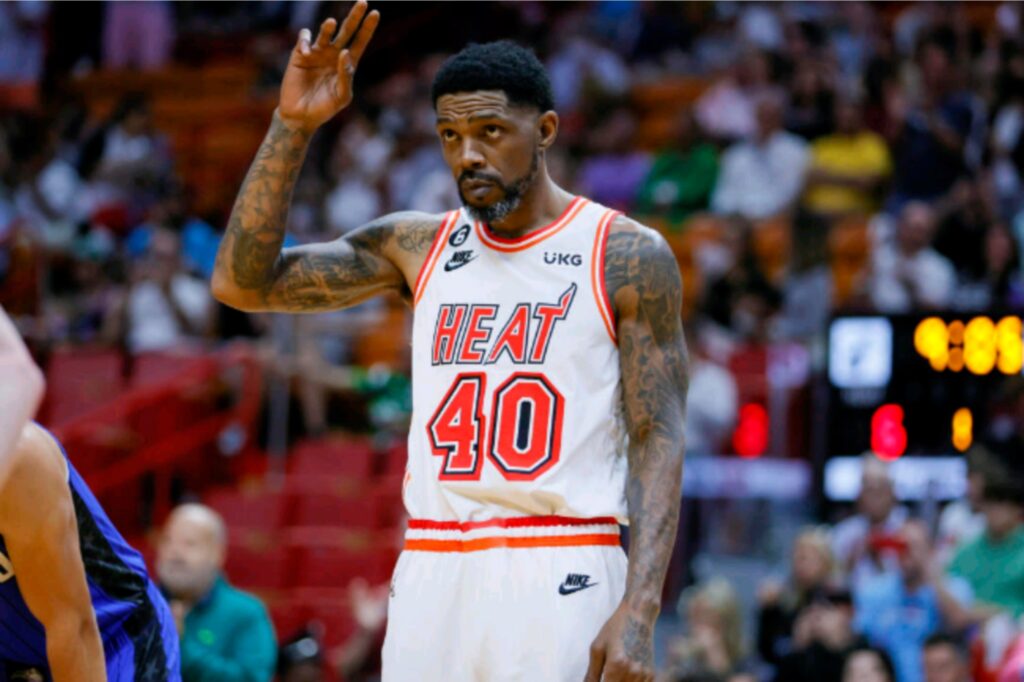 2021 – 2021
| | | | | |
| --- | --- | --- | --- | --- |
| CONTRACT | AVG. SALARY | GTD AT SIGN | SIGNED USING | FREE AGENT |
| 1 yr(s) / $2,641,691 | $2,641,691 | $2,641,691 | Free Agent/Minimum | 2022 / UFA |
2020 – 2020
| | | | | |
| --- | --- | --- | --- | --- |
| CONTRACT | AVG. SALARY | GTD AT SIGN | SIGNED USING | FREE AGENT |
| 1 yr(s) / $2,564,753 | $2,564,753 | $2,564,753 | Free Agent/Minimum | 2021 / UFA |
2019 – 2019
| | | | | |
| --- | --- | --- | --- | --- |
| CONTRACT | AVG. SALARY | GTD AT SIGN | SIGNED USING | FREE AGENT |
| 1 yr(s) / $2,564,753 | $2,564,753 | $2,564,753 | Free Agent/Minimum | 2020 / UFA |
2018 – 2018
| | | | | |
| --- | --- | --- | --- | --- |
| CONTRACT | AVG. SALARY | GTD AT SIGN | SIGNED USING | FREE AGENT |
| 1 yr(s) / $2,393,887 | $2,393,887 | $2,393,887 | Free Agent/Minimum | 2019 / UFA |
2017 – 2017
| | | | | |
| --- | --- | --- | --- | --- |
| CONTRACT | AVG. SALARY | GTD AT SIGN | SIGNED USING | FREE AGENT |
| 1 yr(s) / $2,328,652 | $2,328,652 | $2,328,652 | /Minimum | 2018 / UFA |
2016 – 2016
| | | | | |
| --- | --- | --- | --- | --- |
| CONTRACT | AVG. SALARY | GTD AT SIGN | SIGNED USING | FREE AGENT |
| 1 yr(s) / $4,000,000 | $4,000,000 | $4,000,000 | /Cap Space | 2017 / UFA |
2014 – 2015
| | | | | |
| --- | --- | --- | --- | --- |
| CONTRACT | AVG. SALARY | GTD AT SIGN | SIGNED USING | FREE AGENT |
| 2 yr(s) / $5,586,940 | $2,793,470 | $5,586,940 | /Room | 2016 / UFA |
2010 – 2013
| | | | |
| --- | --- | --- | --- |
| CONTRACT | AVG. SALARY | SIGNED USING | FREE AGENT |
| 5 yr(s) / $20,300,000 | $4,060,000 | /Cap Space | 2014 / UFA |
2005 – 2009
| | | |
| --- | --- | --- |
| CONTRACT | AVG. SALARY | FREE AGENT |
| 5 yr(s) / $30,250,000 | $6,050,000 | 2010 / UFA |
2003 – 2004
| | | | |
| --- | --- | --- | --- |
| CONTRACT | AVG. SALARY | SIGNED USING | FREE AGENT |
| 2 yr(s) / $986,977 | $493,489 | Entry Level | 2005 / RFA |
In case you missed: