Evan Mobley has been one of the brightest rookies to make an impact in the NBA 2021-22 Season. Having helped Cleveland Cavaliers on both ends of the court, Mobley has been evidently praised by his coach and players for his respective contribution. However, during the Cavaliers vs Celtics game the 20-years-old embarrassed opposition's marquee scorer Jayson Celtics with a run-back block against the run of play.
Many hoop fans even compared this block of Evan Mobley to that of LeBron James' against Andre Igoudala in the 2016 NBA Finals. Having said that, take a look at the insane block of Mobley against Tatum in the Cavaliers vs Celtics game.
Evan Mobley embarrasses Jayson Tatum
Evan Mobley timed his jump to perfection as he emphatically erased Tatum's lay-up attempt off the backboard. The Boston Celtics star probably thought he had an easy deuce coming only for Mobley to come out of nowhere to swat away his shot.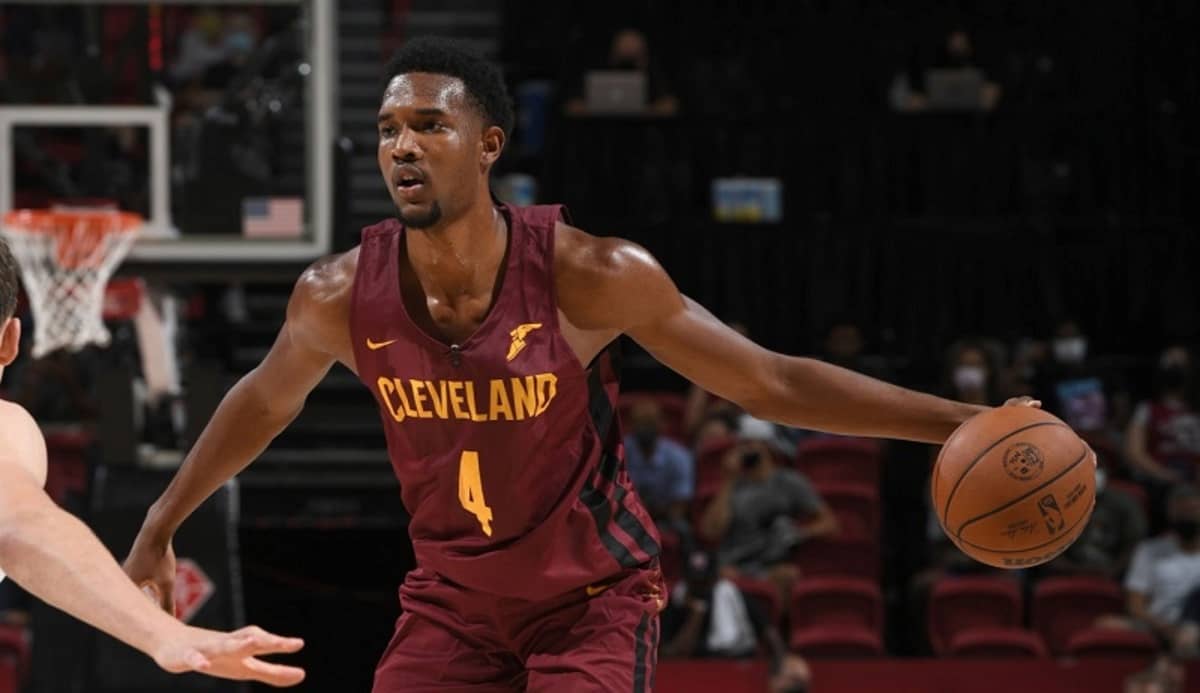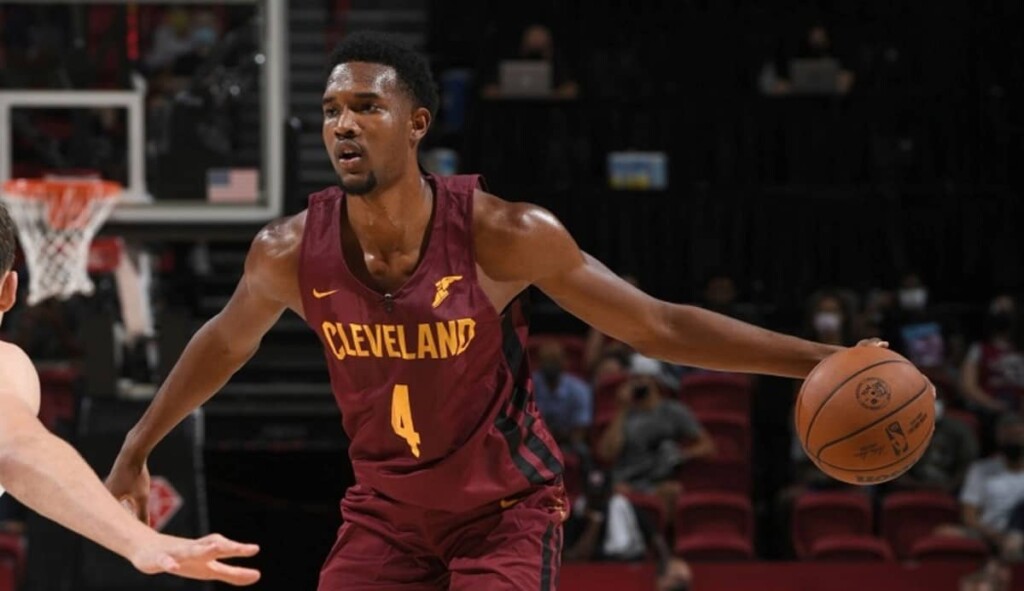 As an added touch, the Cleveland Cavaliers were playing on their home floor against the Celtics on Saturday and the gold paint on the court is eerily reminiscent of the Golden State Warriors' infamous Oracle Arena.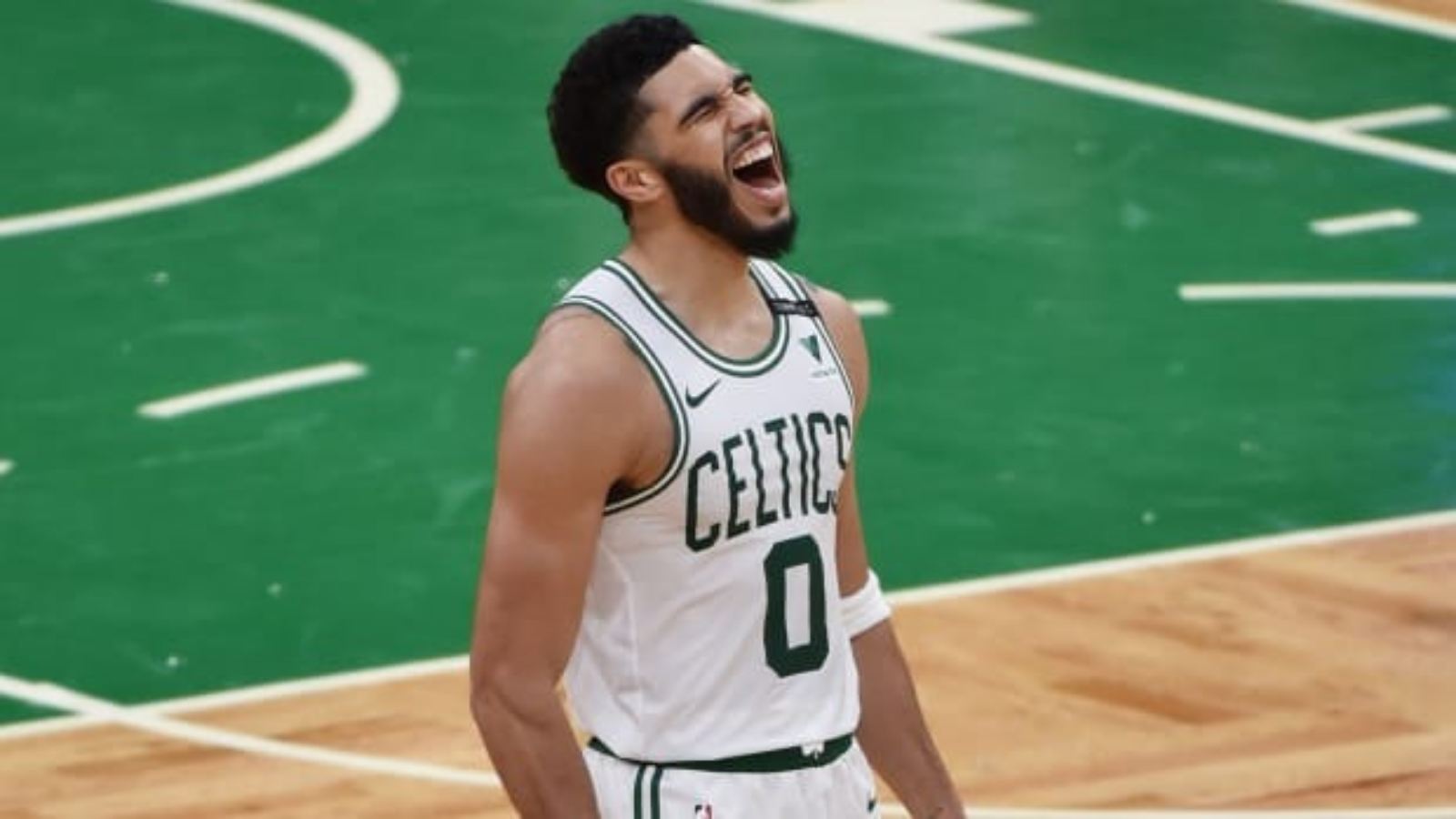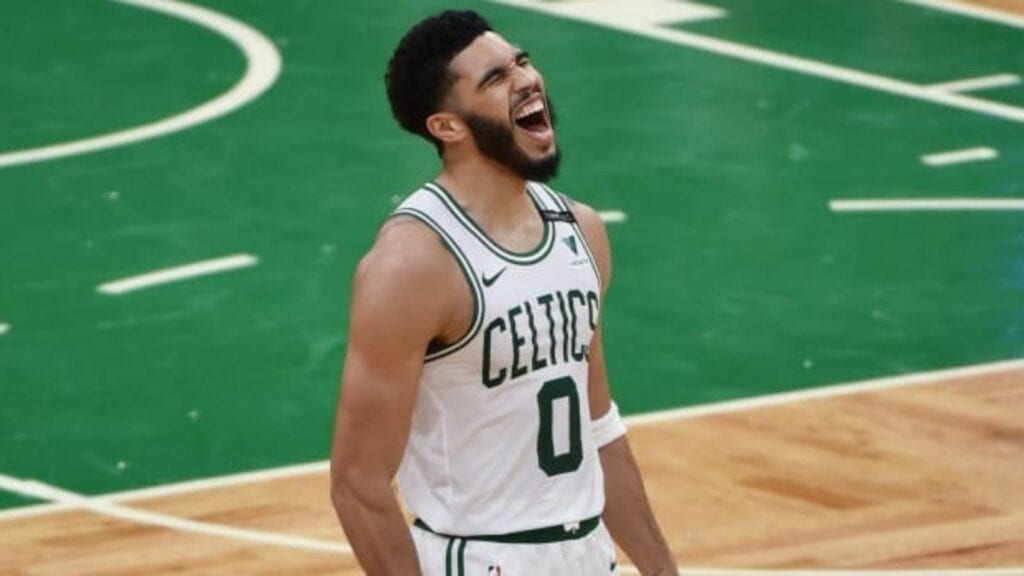 While it did not come in the dying seconds of Game 7 of the NBA Finals, Evan Mobley still pulled off this impressive block still during a crucial juncture of Saturday's contest.
Also Read: Watch: Michael Jordan gets frustrated after Kelly Oubre Jr makes wrong…
Also Read: "Flop": Twitter blasts purple and gold army after being outscored 40-12…