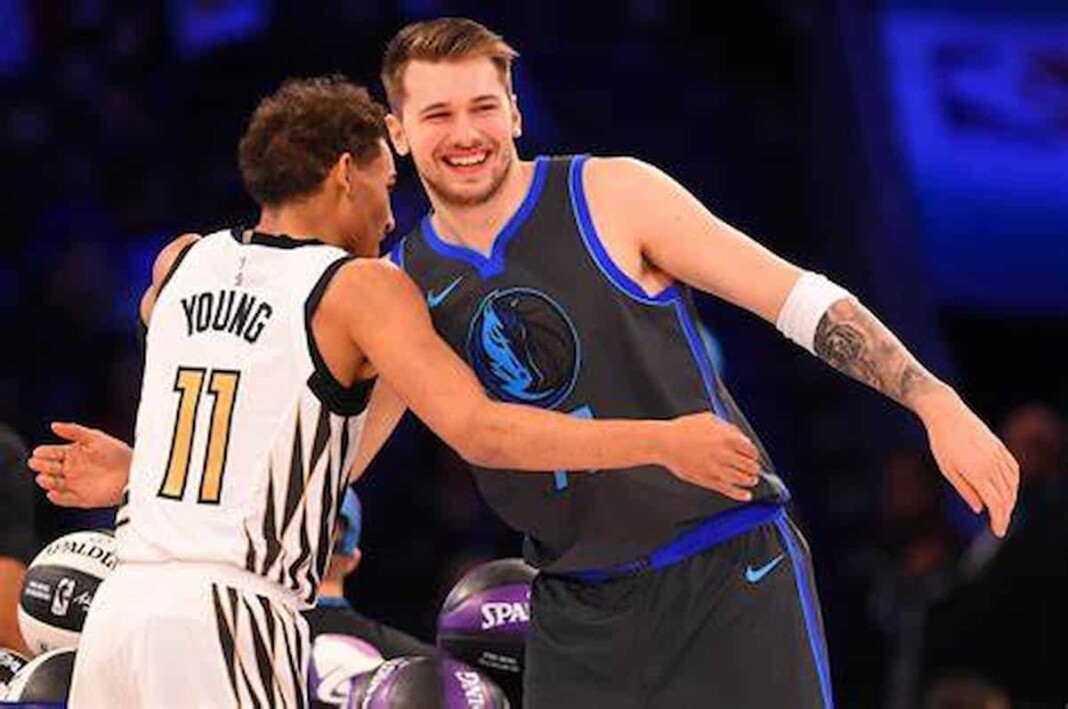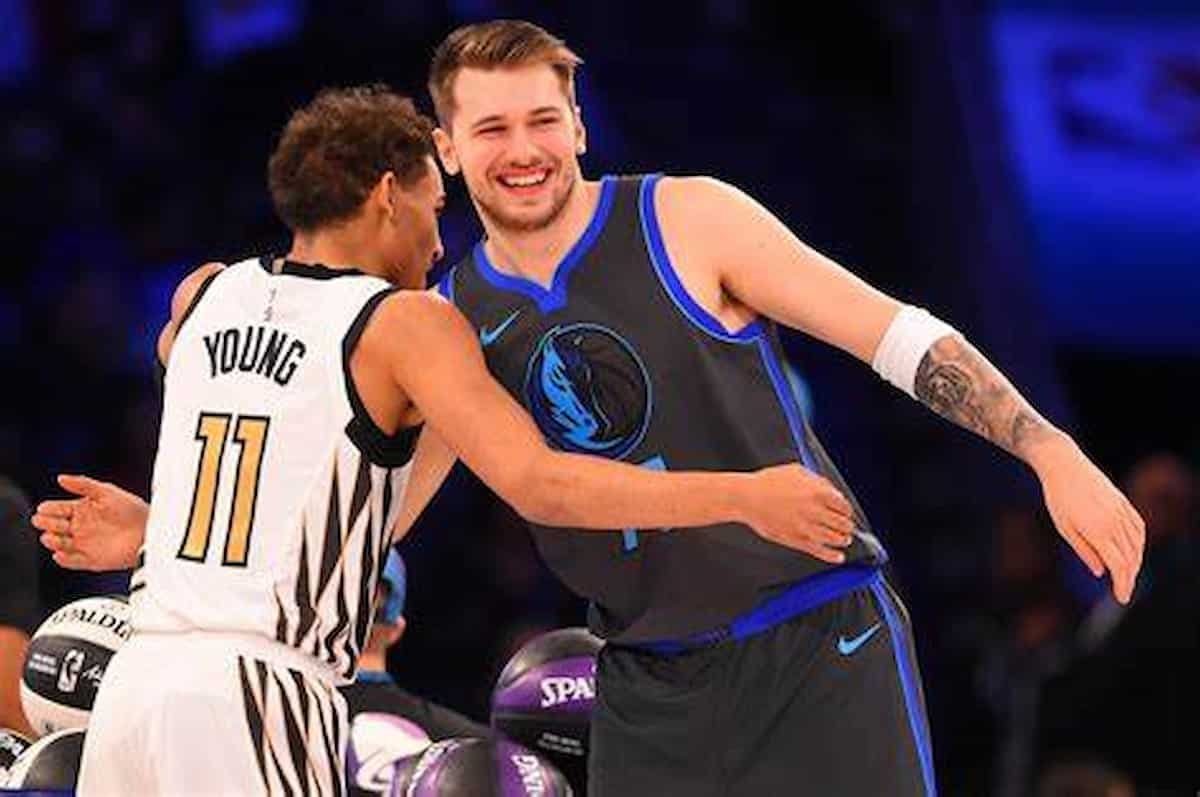 Luka Doncic and Trae Young have been brothers since their early days in the league. From competing against one another to establish themselves as one of the top rookies in their first year, to battling it out in Team USA vs Rest of the World during All-Star breaks. Both their marquee players have praised one another on numerous occasions publicly. As the Hawks vs Mavericks ended in the favor of the former team, the duo shared a warm hug to make it one of the highlights of the game.
Hawks vs Mavericks was the latest game on Day 3 of the 75th season of the NBA and it was the Eastern Conference team which came at as the more dominant force to register an emphatic win. The former team were led by Cam Reddish with 20 points, while Trae Young scored 19 points and 14 assists. On the other hand, Luka Doncic registered a double-double as well with 18 points and 11 rebounds.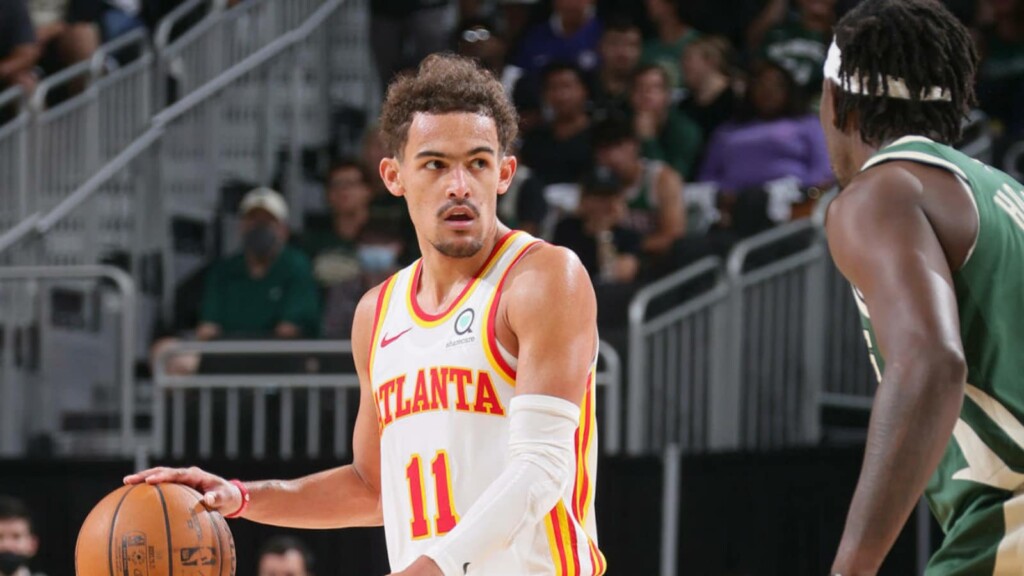 Luka Doncic and Trae Young Share Brotherly Love with Warm Hug after Hawks vs Mavericks End
Both Luka Doncic and Trae Young are marquee players for their respective teams. Moreover, both these players have the capability to score from anywhere on the court and have showcased their enormous clutch skills in the past as well. From dagger 3-pointers to buzzer beating shots, these two players have done it all.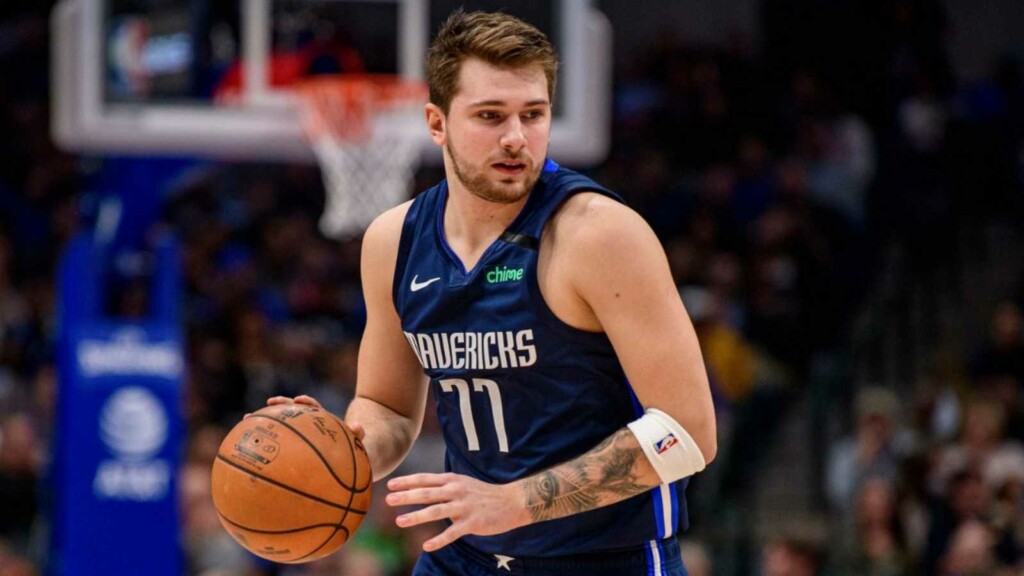 Yet as Hawks collided with Mavericks to, it was the former team who emerged victorious 113-87 on pull off a significant road win. All of Hawks' starters scored in double digits to signify their intention from the start of NBA 2021-22 Season. On the other hand, Dallas Mavericks made a slow start and were 7 points behind going into half time. However after coming back, Mavericks were not able to live up to the pace as both Luka Doncic and Trae Young saw teams pulling the distance in terms of the points margin. Given that the Hawks extended the lead by more than 20 points heading into the last quarter. 
Also read: "Go Watch a Comedy": LeBron James Tells Russell Westbrook to Ease…
Also read: Milwaukee Bucks vs Miami Heat Live Stream: Date, Place and Time…