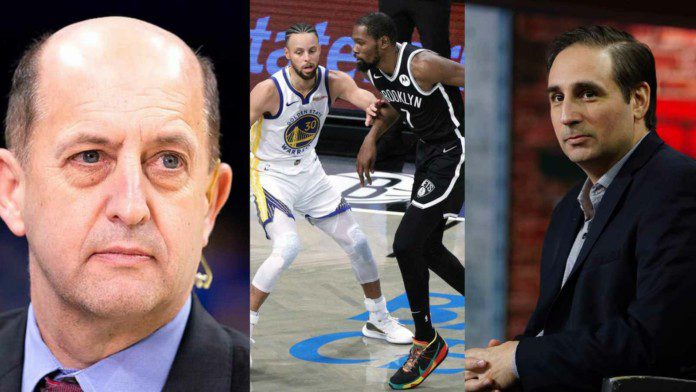 At this point in the season most of the NBA world has officially chosen their two finalists and the most obvious answer is the Brooklyn Nets of the East and Golden State Warriors of the West. What is more significant about these teams are that they are not a fully healthy roster.
On the Lowe Post podcast hosted by ESPN's Zach Lowe, an episode that featured Coach Jeff Van Gundy had him answering who were his top picks and the answers are well aligned. Coach Van Gundy had some interesting analytics placed out for the listeners.
Coach Van Gundy critics Warriors regarding Klay Thompson's return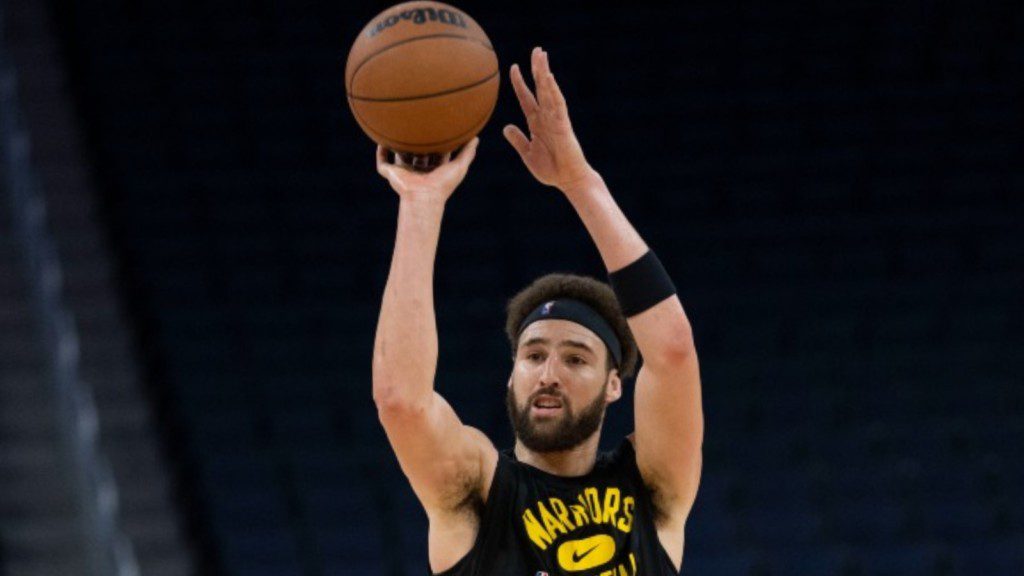 Following Coach's pick, Host Zach Lowe had agreed implying that the Golden State Warriors may be a scarier theam after Klay Thompson returns to the squad. "This idea that they are getting Klay back…I think we'd all be making a mistake by putting too much pressure on him to be Klay Thompson." Van Gundy said saying that the notion of having Klay Thompson to be himself after two years of rehabilitation and a different system implemented is too far of an expectation.
Lowe had further agreed with Coach saying, "They are getting something back, we don't know what Klay it is." He brought up that fact that the Warriors only have two names that can produce well and the rest are supporting role players that push the top options. Lowe believes that Klay would have fill in the roles of these supporting players who have built themselves into the playing style of the Warriors, in order to be "Klay Thompson."
On agreement to this statement, Coach Van Gundy had brought up some interesting pointers about the Warriors' season. Number one if that Stephen Curry despite being MVP candidate is not averaging the numbers he did last season. He took a slip from averaging 32 points last season to 27.7 points this season shooting below his usual 40% from three and close to 60% from two.
With Coach's words, it is obvious that in Thompson's absence the other small time players had stepped up to fill his shoes as a supporting cast to Curry. The two panelists had mentioned Andrew Wiggins' improved three point shooting this season and slight emergence on offense as well as Jordan Poole's impressive Most Improved Player of the Year numbers.
Van Gundy suggested that the Warriors Coaching staff will have to make major changes to the rotation from the fourth man to the last man in the rotation which includes players like Gary Payton II, Otto Porter Jr. and James Wiseman. He termed them as questions or "Challenges" they would have to sort of moving on into the season.
Can the Nets win the champion chip with Kyrie Irving as a part time player?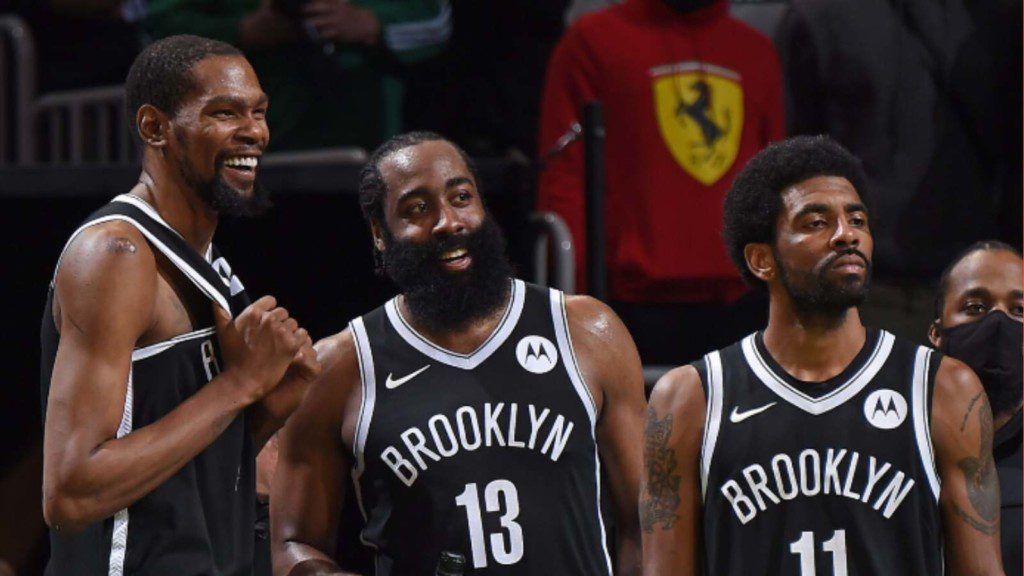 On being asked, Coach Van Gundy firmly agreed to the question he also further replied with a question in itself asking,"But would you want half court advantage… would you want the seventh game at home without Kyrie or would you rather play the seventh game at home or on the road with Kyrie?"
Lowe had a hilarious reaction to the question saying, "Honestly I felt my breakfast coming up my esophagus as you asked this question because I just can't entertain it." Lowe's reaction was indeed a valid one. Kyrie is a very valuable player who has every single set a backup option must possess. But as far as these questions go, the fact that Kyrie is only allowed to play road games will affect the team's production on court later during the playoffs.
However, the Nets have made it as the top seed in the East without having a consistent lineup due to the COVID-19 protocols. The Nets were able to topple the LA Lakers in a game that only had James Harden to carry the team. Harden is averaging 35.5 points with 12 assist and  11 rebounds in the absence of teammate Kevin Durant in the last four games and with Kyrie set to return the Nets can be fiery hot and on pace to have a big mad run.
Also read:"I want it to be in front of our fans"- Klay Thompson hints on his return on this day
Also read:"We're not worried about him" – Kevin Durant and Harden reveal their true feelings on Kyrie Irving's return