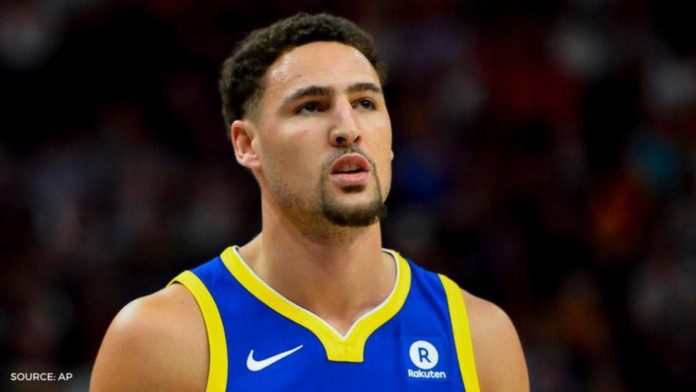 It's been two and half years since Klay Thompson has not played in the NBA due to his knee and other injuries. The Golden State Warriors guard has been in talks recently due to his potential comeback in the NBA. While in interaction he made it really clear that he will not return till the time the medical team clears him to be fit enough to play he has probably given a cryptic hint during the interaction.
Klay Thompson hints on when he would return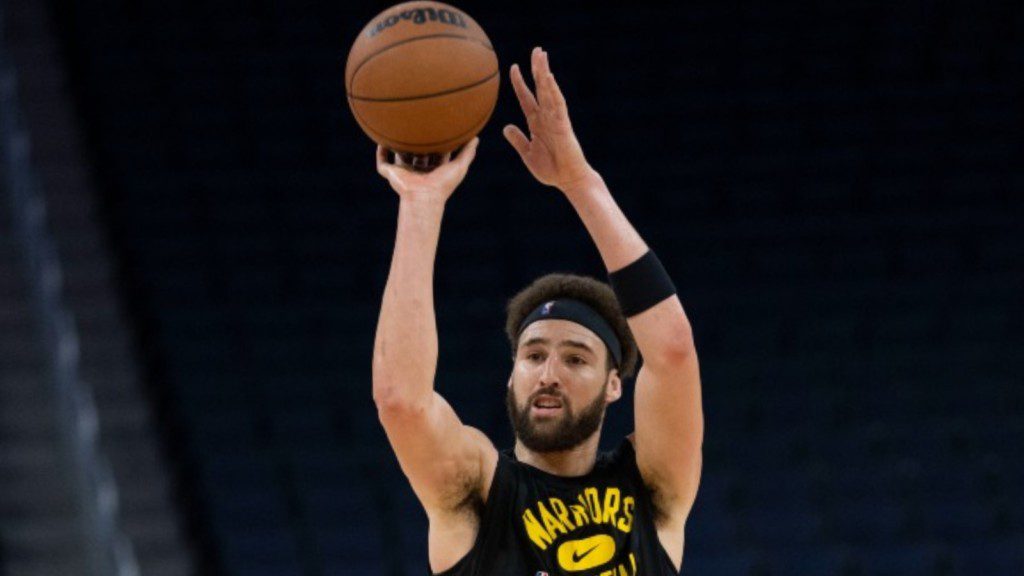 Thompson during recent interactions with media expressed his wish of returning to the court when the Warriors is playing at home. This is a potential hint on when the coach Steve Kerr might surprise everyone in the NBA community by bringing back Thompson in the court.
Whenever the guard for Warriors return he would be joining probably the best team in the league and would be accompanied by Stephen Curry and Draymond Green who have been the pillars for the team till now.
Also read: Joel Embiid takes perfect revenge after Kevin Durant's "get your s**t out" comment
Curry is currently averaging at 27.7 points, 5,3 rebounds, 5.9 assists, .5 blocks, 1.6 steals, and 3.4 turnovers per game while shooting 39.7 percent from three, 43.3 percent from the field, and 92.3 percent from the free-throw line. While Green is averaging 8.4 points, 7.9 rebounds, 7.9 assists, 1.2 blocks, 1.4 steals, and 3.2 turnovers per game. His shooting skills have been fluctuating but still has a lot of contribution to the team.
Once Klay Thompson returns it is expected that the shooting and layouts of the team would be much better and fans could expect a more lethal and dominating Warriors team playing. It is still a question whether Thompson still has that groove left in him to help Warriors be at the position of the best team in the season. We can only probably wait and see oh how things will go for both Golden State Warriors and Klay Thompson.
Also read: Trae Young with a big achievement, now ahead of Michael Jordan in 'this list'
Also read: "Love y'all coming straight from the King's Throne!" Lebron James appreciates the love and wishes on his 37th birthday