Ben Simmons is one of the modern-day NBA superstars who have been rumored to be dating Keeping Up with the Kardashians star – Kendall Jenner. The Supermodel has had a long list of affairs in the basketball world, but the Australian playmakers was one of the most noticeable ones.
According to various rumors both of them met through mutual friends. Their bond started like a normal relationship like lunch dates and going together shopping, as per Page Six.
However, both of them kept their relationship out of the limelight an approach that made Kendall different from her sisters, and not much about their relationship is still known to the media to date. Kendall actually made the status of her relationship with Ben public on the famous TV show Ellen.
Also Read: Scottie Pippen, who fathered 8 kids with four different women, was forced to pay $10,000 for his estranged daughter
How things went haywire between Ben Simmons and Kendall Jenner?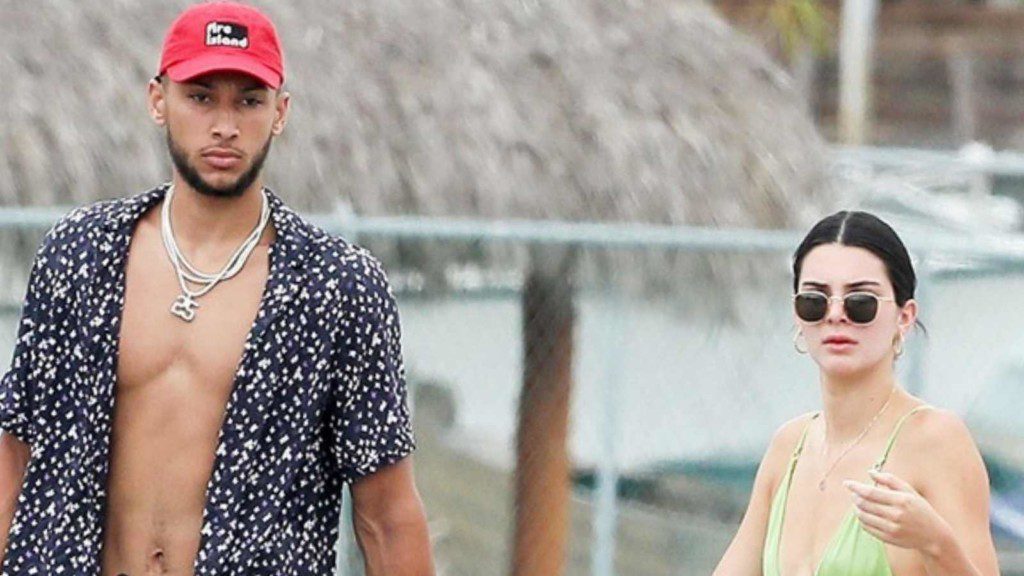 The relationship seemed to have hit their peak when the 26-year-old supermodel spent Memorial Day weekend taking bikini pictures with her sister Kourtney Kardashian, but then met on Tuesday with the 6-foot-10, Australian point guard. However, that is the most to which this relationship coudl peak as just after this there were reports of these two concerned looking to part ways.
The most suitable reason for their breakup is the long distance between the two. Jenner mostly spends her time in Los Angeles and Simmons spends his time in Philadelphia practicing for his team. But right when her fans thought that Kendall and Ben Simmons had gone their separate ways, she was spotted yet again, at his basketball game in December 2019.
The couple brought in the New Year together for a second time when the (then) Philadelphia 76ers' star rented out rooftop restaurant Attico in downtown Philadelphia. In February this year, the two attended Super Bowl 2020 at Had Rock Stadium in Miami following a low-key lunch date at New York City's Bubby's in January. Since then, Kendall and Ben seemed to have opted for a much more casual, 'no-strings-attached' relationship.
Also read: DeMar DeRozan creates a unique record with his insane 2nd consecutive Buzzer-Beater
That being said, with both of them parting ways – Ben Simmons recently gave everyone a shock when he recently engaged a British TV presenter Maya Jama. The Brooklyn Nets marquee figure is also currently dealing with issues with his performance in the season so far. While Kendall Jenner has been going exceling in her modeling career.
When Ben Simmons and Jenner were in a relationship, he was heavily criticized as his relationship was not keeping him focused but it looks like this time the target for the people would be Maya Jama for Simmons bad performance. Safe to say, as the Nets are progressing deeper into the 2022-23 season, the 26-year-old Forward is settling-in even better alongside Kevin Durant and Kyrie Irving.
Also read: Rapper Fat Joe calls out the 76ers star, "The biggest loser of this universe".
Also read: Zach Lowe and Coach Jeff Van Gundy critique possible Nets vs Warriors Finals