| | |
| --- | --- |
| Name: Antonio Brown | |
| Age: 34 years | |
| Birthday: 10 July, 1988 | |
| Height: 1.78 m | |
| Weight: 84 kg | |
| Profession: NFL Player (Currently free agent) | |
| Net Worth: $20 million | |
| House: Hollywood, Florida | |
| Last Updated: January 2023 | |
Current free agent Antonio Tavaris Brown Sr. also known as "AB" is an American football wide receiver and rapper. As a punt retainer in 2008 and 2009, he earned the title All-American honor as part of Central Michigan University.
He is regarded as one of the best receivers of the 2010 slot as he started collecting accolades after his 2010 NFL Draft by the Pittsburgh Steelers. Starting from his rookie spotlight year till 2018, he retained the most receptions than any other player in the league.
Currently, the president of Kanye West's sports fashion line Donda Sports, Brown finished his rookie season with 16 receptions for 167 yards in 10 games. During his 2nd year in the league, he became the first player in National Football League history to amass 1,000 yards receiving and returning in the same year.
Related: "He's sending that to MY SON," NFL Free agent Antonio Brown sensationally accused of sending EXPLICIT videos to children
Antonio Brown Net Worth (2023)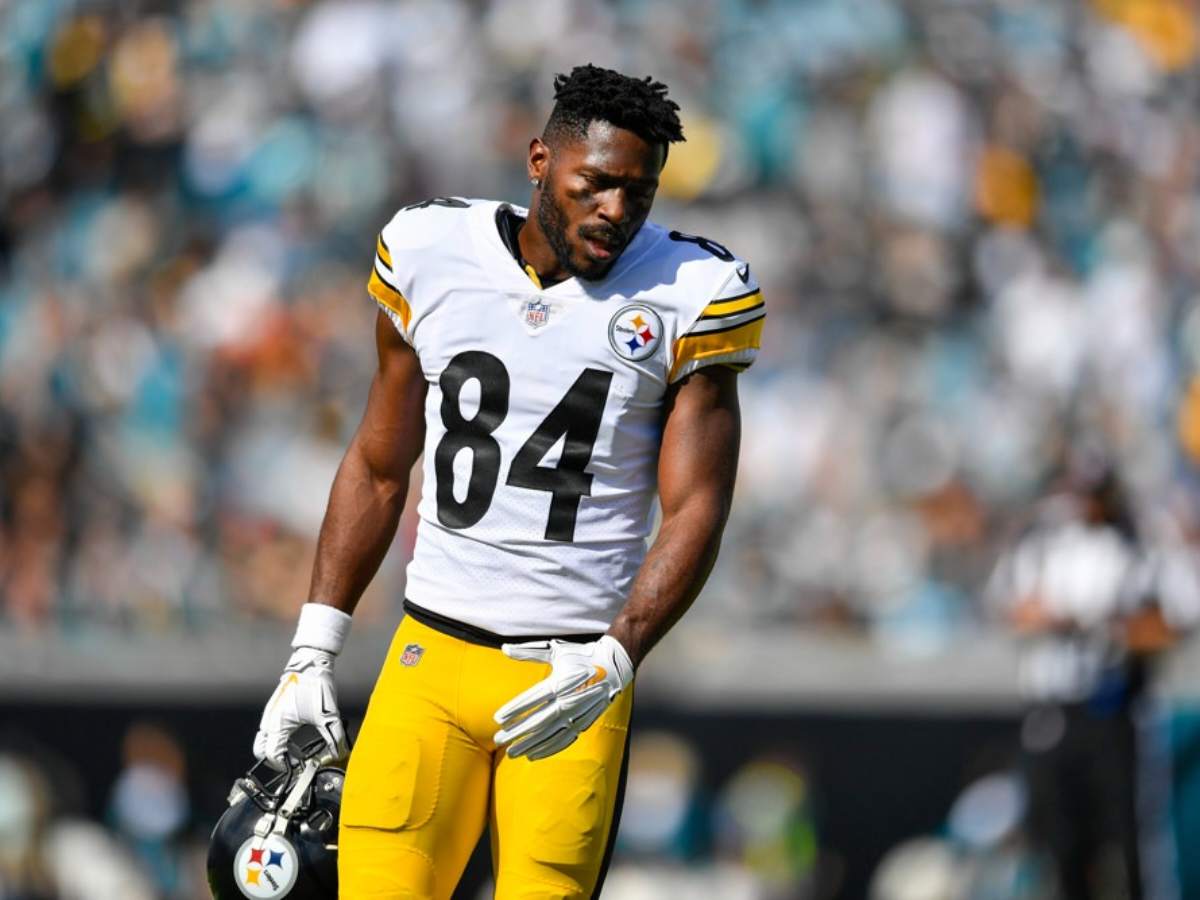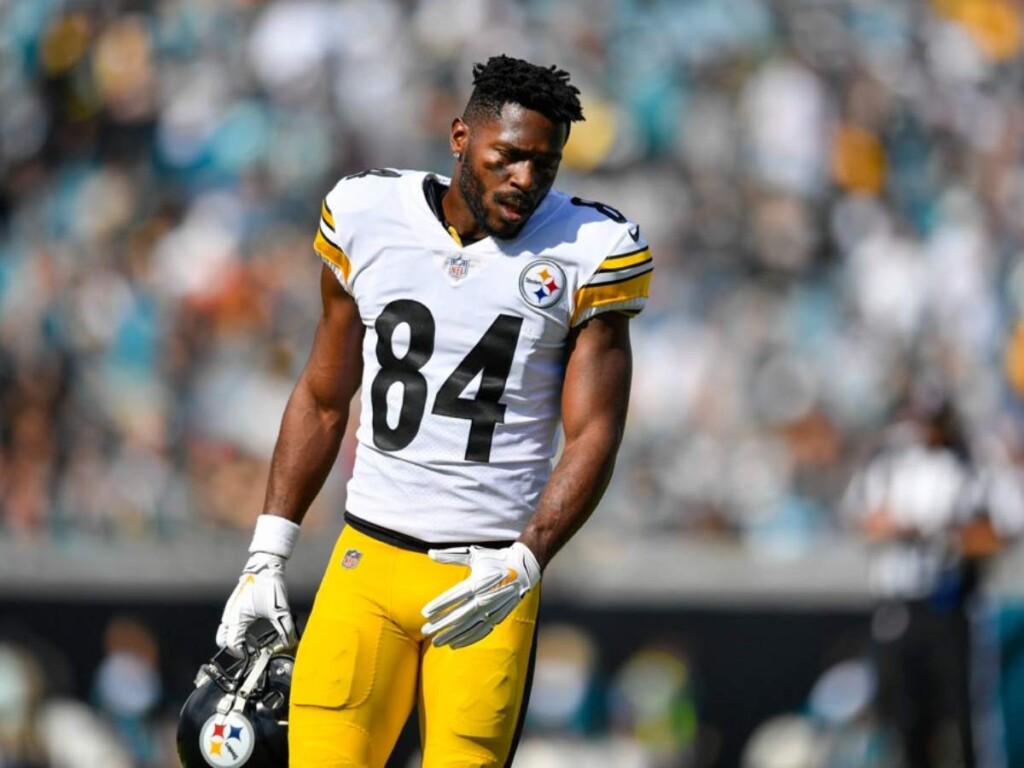 Getting traded to Oakland Raiders hyped Antonio Brown's pockets, as he became the highest-paid receiver in the league. In 2023, according to WeathyGorilla, he has a net worth of around $20 million with an expected salary of $3.1 million approximately. He was expected to earn over $77 million through his contracts. Unfortunately, his controversial life put an end to it.
Antonio Brown Endorsements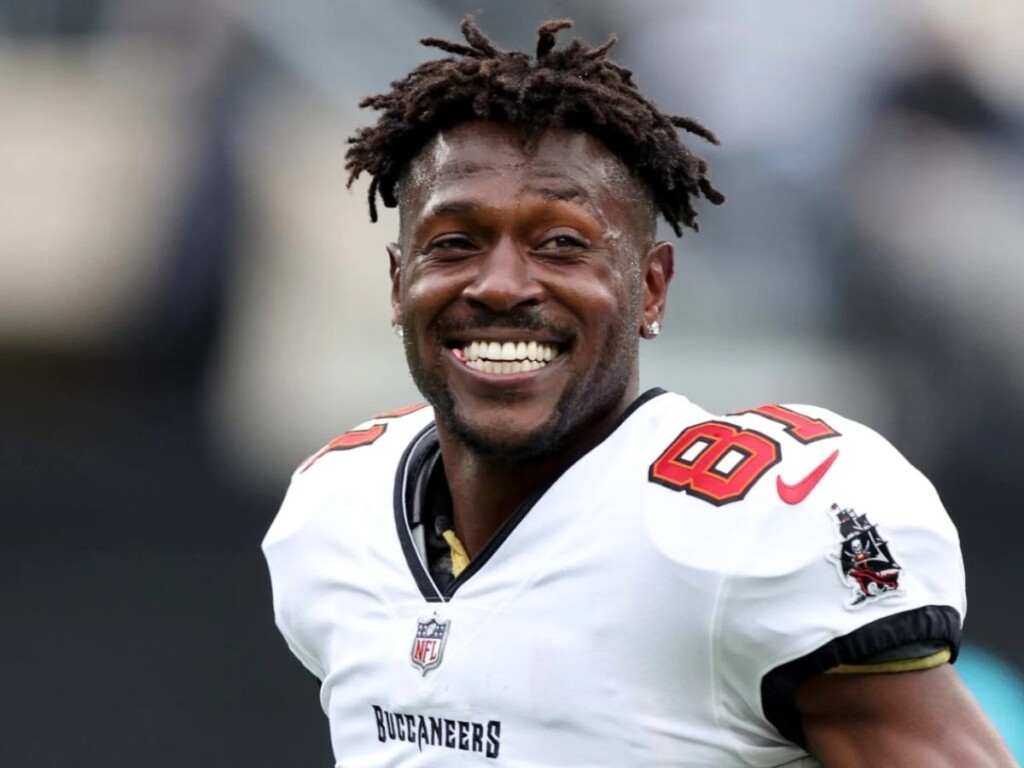 Brown has endorsement deals with Nike, Pepsi, and Zenith. Though his deals with Zenith and Nike have reportedly fallen through according to sources. Few of his biggest investments were in the fields of music, Boomin Estates, Boomin Productions, and Web 3.0 NFTs. He was also active in charity work.
Antonio Brown Girlfriend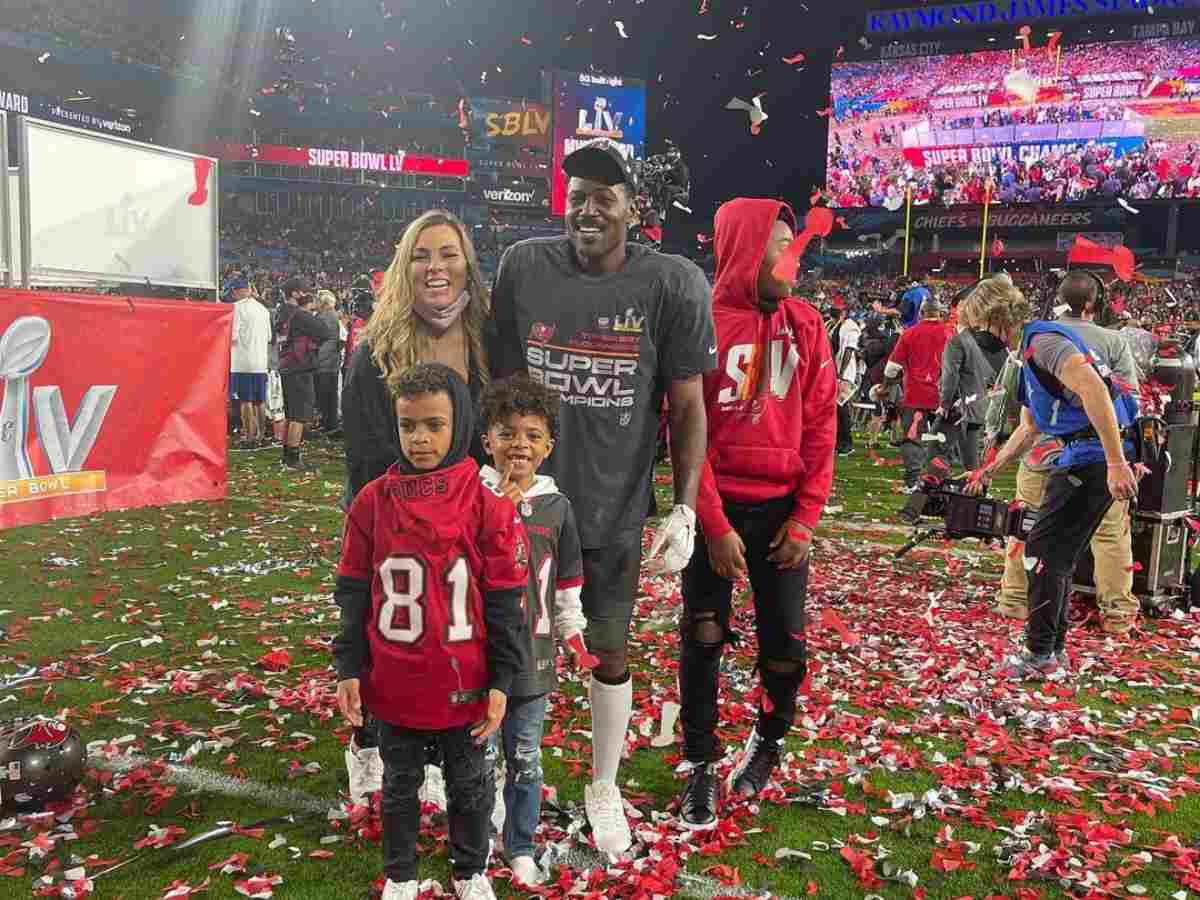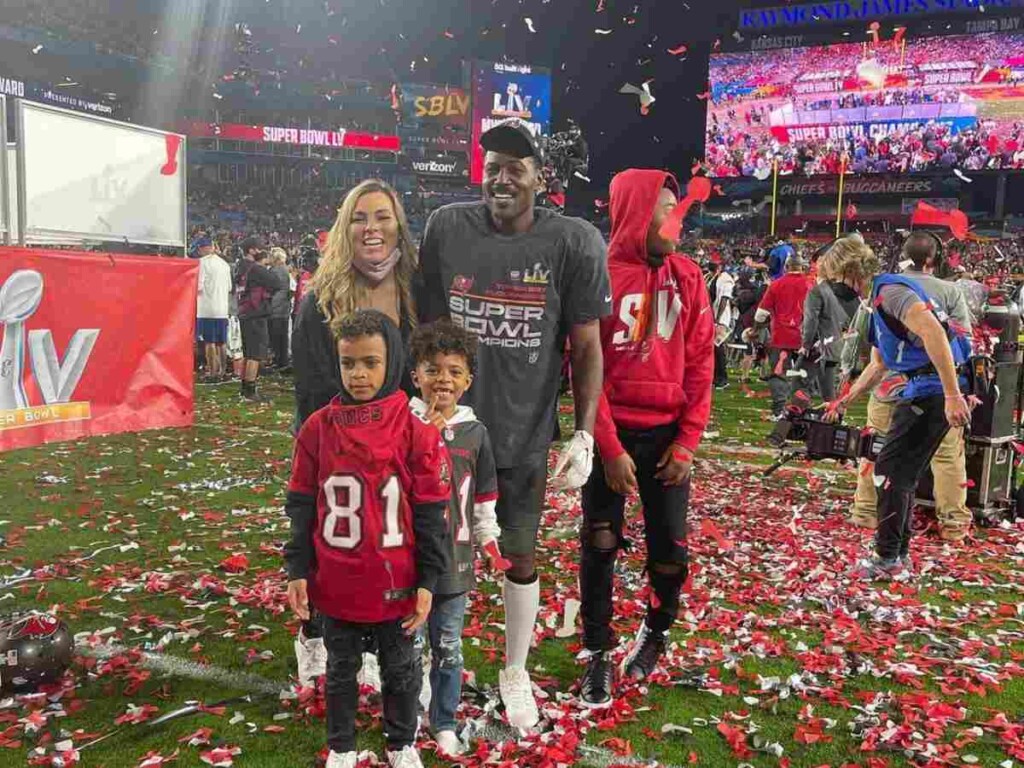 Antonio Brown has been in several relationships till now. Spiraling in controversies over his relationships, it is reported that he is the father of 4 sons and 2 daughters. He had 3 sons and 1 daughter with Chelsie Kyriss, and two other children related to different women.
Antonio is said to be in a relationship with Chelsie however name of Cydney Moreau is also brought up in rumors. He does not have a wife, though he's been in relationships with several women. Though it's reported that Brown had 3 children with Chelsie, according to Wikipedia, he had 4 children with her.
Nevertheless, he's been in a relationship with Shameika Brailsford with whom he had a son named Antonio Brown Jr. It was also pointed at Brown was involved with Rachael Bush, though it's unclear. He was also in an affair with Jena Frumes, which ended on a bad note.
Brown had a daughter with Wiltrice Jackson named Antaniyah, which means 'priceless one' in Latin. However, his most talked about relationship is with Chelsie, whom Brown met via a mutual friend in 2012. After having several bursts ups, the couple separated in 2019.
Chelsie from her previous marriage had two children named Kellen Green, and Brooklyn Green. She later gave birth to three beautiful children with Brown named Antony in 2014, Ali in 2015, and Apollo in 2017. The couple has come together and broken up on several occasions till now.
Antonio Brown House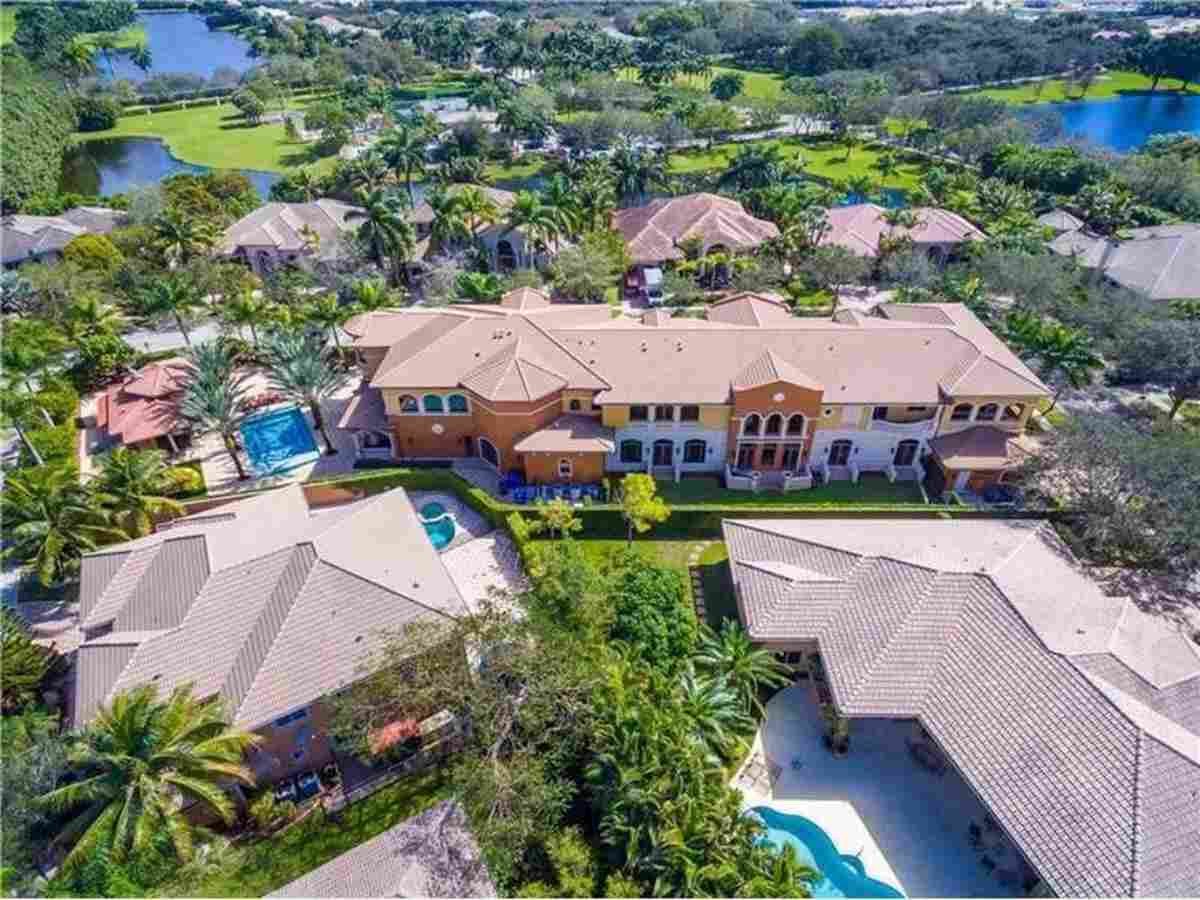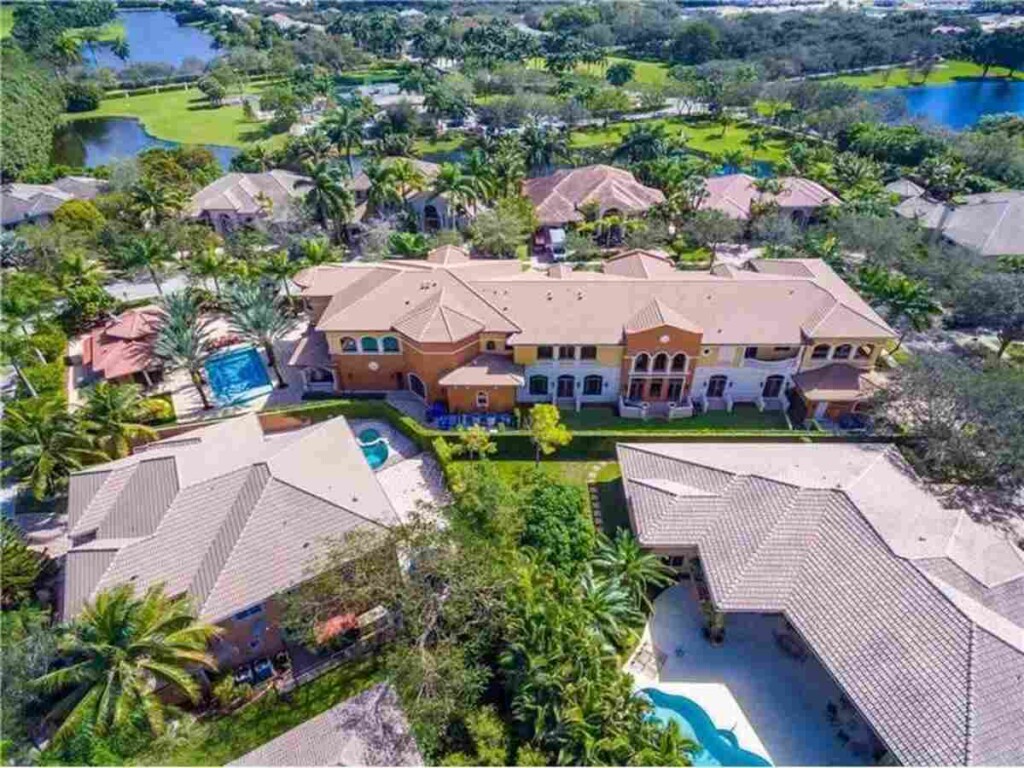 Brown stays in Hollywood, Florida. He owns several homes, with his current house being $6.6 million worth, spreading over 18,000 square feet. It's a luxury house with 12 bedrooms, 14 bathrooms, a home theatre, 2 swimming pools, 1 media room, and a guest house. He owns several luxury model cars, some of them being Rolls Royce Cullinan, Mercedes Benz G-Wagon, etc.
Antonio Brown Parents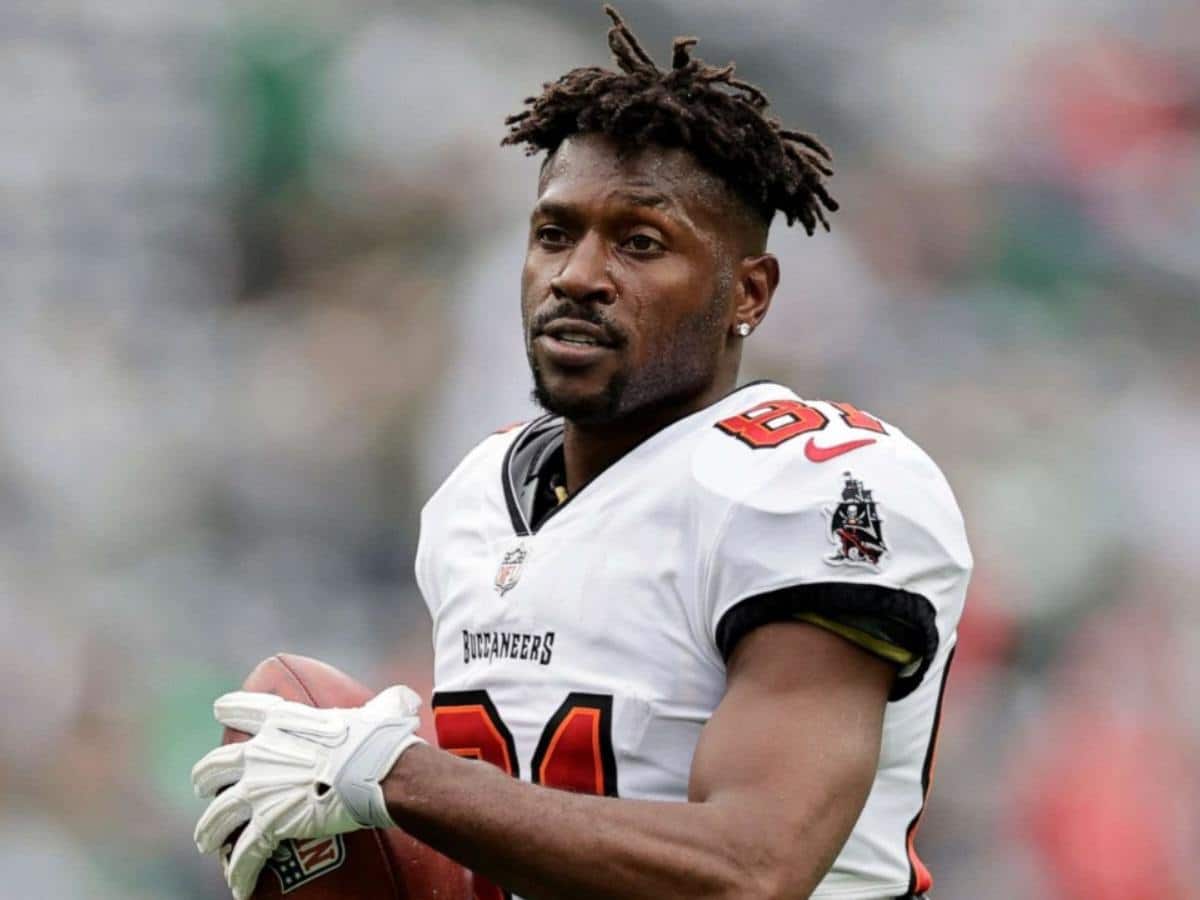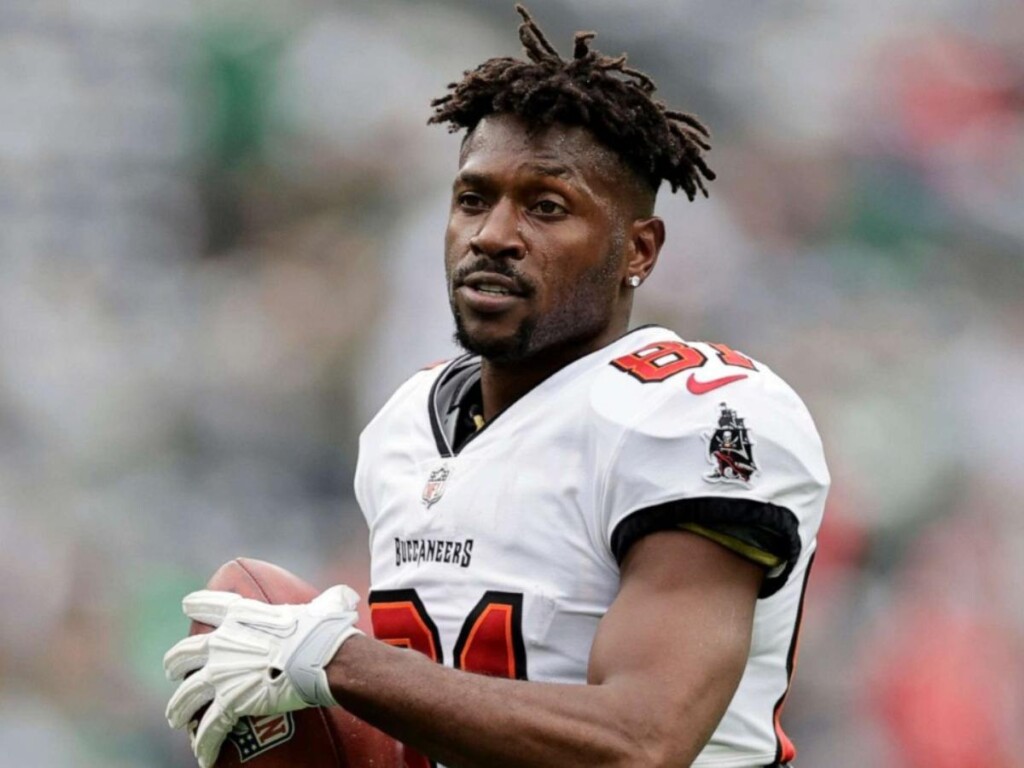 Brown was born to parents Eddie Brown and Adrianne Moss. It is noted that his parents didn't have the ideal relationship rooted in Brown's several tumultuous personal hardships in life. Eddie, who was focused on his own ambitions, gave up parenting, leaving young Brown and his mother alone.
Brown once commented that his father Eddie is a "failure" of the term parent. After Adrianne remarried, things took a tough turn as Brown didn't like his stepfather. He separated from his mother at the young age of 16 and started living alone.
Brown noted, "My dad was away, my mom had another husband, and that relationship with me didn't fine-tune very well. As a teenager, I had to live with teammates and kind of find a way for myself".
Antonio Brown Controversies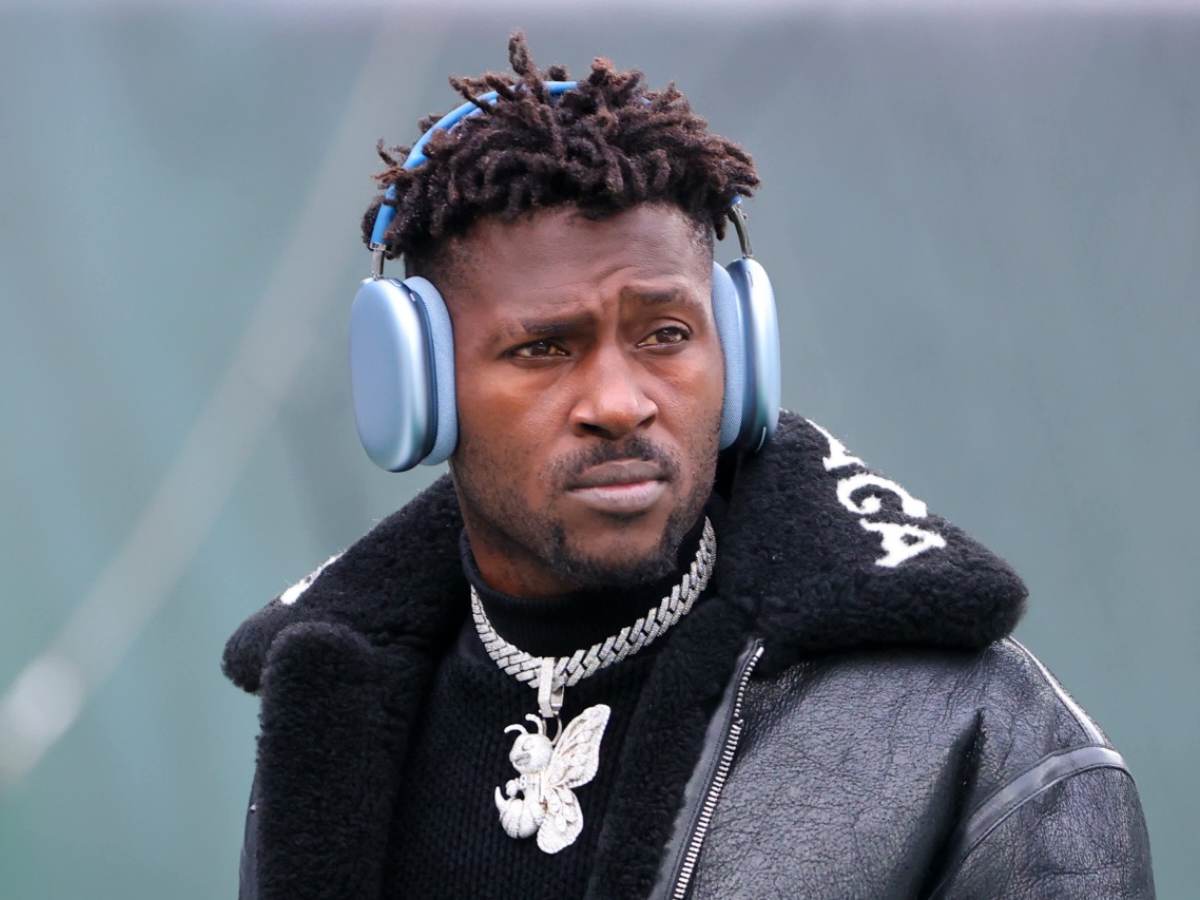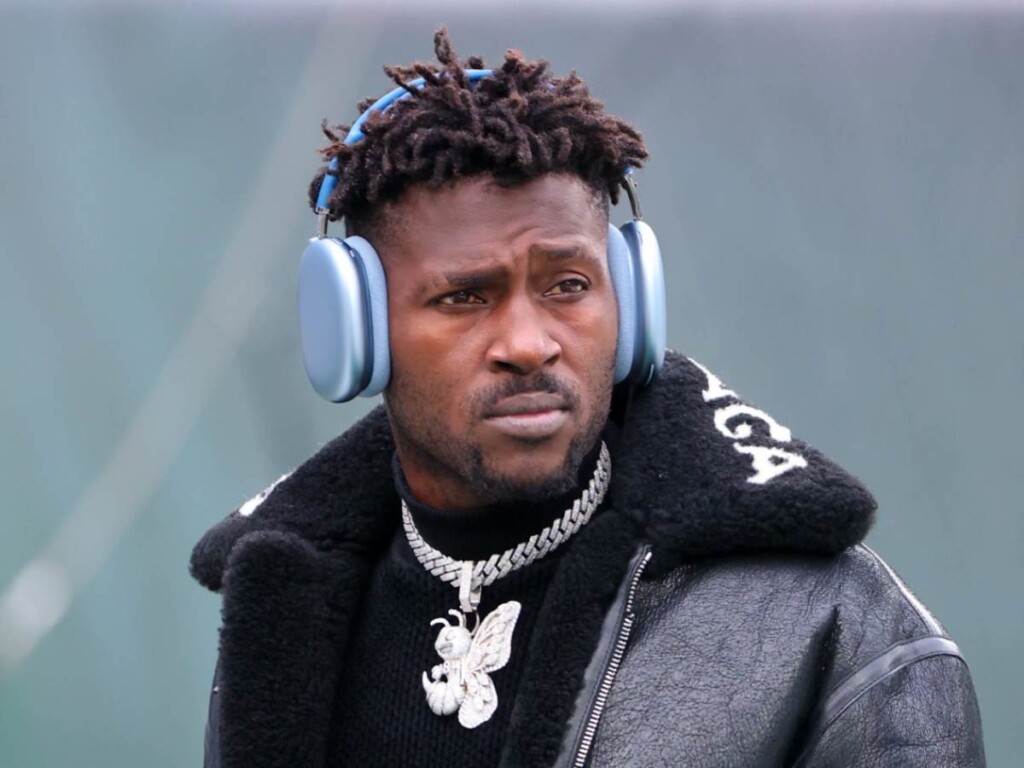 Throughout his life, Antonio Brown got involved in several controversies. His controversies can be dated back to the 2018 incident within the Steelers organization. He was also reportedly accused of speed driving. On September 2019, his former coach Britney Taylor accused him of sexual harassment on three different occasions.
Involving several domestic incidents, he got released from the youth league PAL, as they wanted no part of these controversies in January 2020. The Hollywood Police took severe steps against the player issuing a trespass order to prevent him from any connection to the youth league.
He was also charged with attacking a truck driver and for felony burglary of a vehicle, misdemeanor battery, and criminal mischief. In 2022, October Brown was accused of exposing himself at Armani Hotel Dubai in front of women.
The incident allegedly took place in May of that year. Brown was exposed and was physically involved with women in a pool. The latest incident was on December 1, 2022, when the police served Brown an arrest warrant on charges of domestic violence related to an incident with his ex-fiancee.
In case you missed:
"Don't play with me," Antonio Brown takes a vicious DIG at Tom Brady after Bucs' playoff game loss against the Cowboys
Antonio Brown suspended from Snapchat for posting Chelsie Kyriss' sexually explicit photos