| | |
| --- | --- |
| Name | Cole Dickson Beasley |
| Age | 33 |
| Occupation | American Football wide receiver |
| Other sources of wealth | Endorsements |
| Net worth | $14 million |
| Residence | Texas |
| Sponsors | Kroger, Microsoft Xbox, Grubhub, Fram Rich Snacks, Subway, Walmart, Polaris Off-Road, Nike, Body Armour, Old Spice, Cholula, Prime Video, Health IQ, Off, Tostitos, Tide, Mathews Archery, Bear Mattress, Academy Sports+ Outdoors |
| Charity | NGO 9INETY-10 NON-PROFIT |
| Marital status | Married to Kyrstin Beasley |
| Last updated | December 2022 |
Cole Beasley is an athlete who has played efficiently over the years for the teams Dallas Cowboys, Buffalo Bills, and then Tampa Bay Buccaneers. He took retirement from the NFL after playing for 11 years, before resigning his draft back for the Bills.
The WR is a native of Texas and placed his interest in the sport for the Little Elm High School football team as an optional QB, later converting to the WR with his scholarship from Southern Methodist University. His college football stats made him stand tall for the future NFL draft which gave him his first career recognition in the year 2012.
The Dallas Cowboys were the first to notice his efficacies in 2012, finishing his rookie year with 15 receptions for 128 yards. The Cowboys added an extension to his term for 4 years where Beasley finished 52 receptions in place of injured Dez Bryant. Furthermore, he was signed by Buffalo Bills for 4 years adding value to his name and position. He played against various teams leading the team to victory at times, and even losses, which is a part of the game.
Ranked as the 96th player in the NFL top players list for 2021, he was traded to the Tampa Bay Buccaneers practice squad in September and next month announced his retirement. The retirement period wasn't to last long and he was re-signed on December 2022 by the Buffalo Bills practice squad and currently is elevated to his roster status by the team.
Also Read: "Old crybaby" – Tom Brady gets savagely trolled on Twitter as the Bucs blew 17 point lead against Joe Burrow and the Bengals
Cole Beasley's Net Worth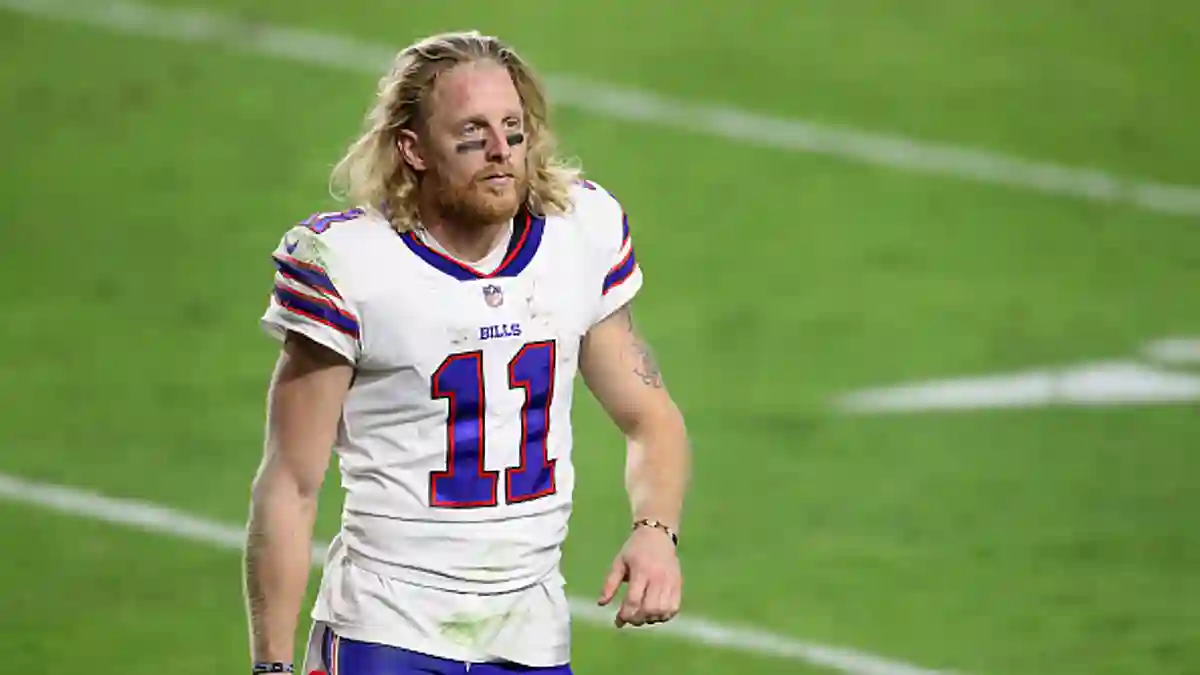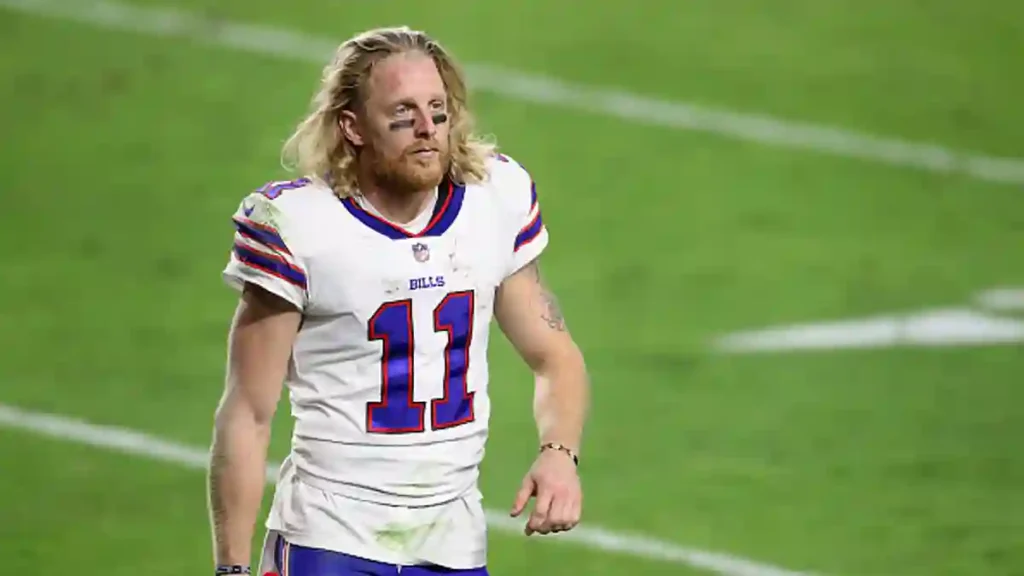 The Bills WR has had nearly 10 years of experience in the NFL. Beasley got his first career paycheck from the Dallas Cowboys for three years term amounting to $1,441,500. It also covered his average salary of $480,500 with further extension with the team that gave assured him $13,606,000 for 4 years.
This pile of cash consisted of $3,401,500 as his average salary and $5,000,000 at the signing. The Buffalo Bills also moved the contract towards the WR which was worth $29,000,000, paying him an average salary of $7,250,000 and in addition the guaranteed amount of $10,700,000.
The one-year extension will be creating a fortune of $358,200 for the year 2023. The current net worth of Cole Beasley is $14 million.
Cole Beasley's Brand deals and Endorsements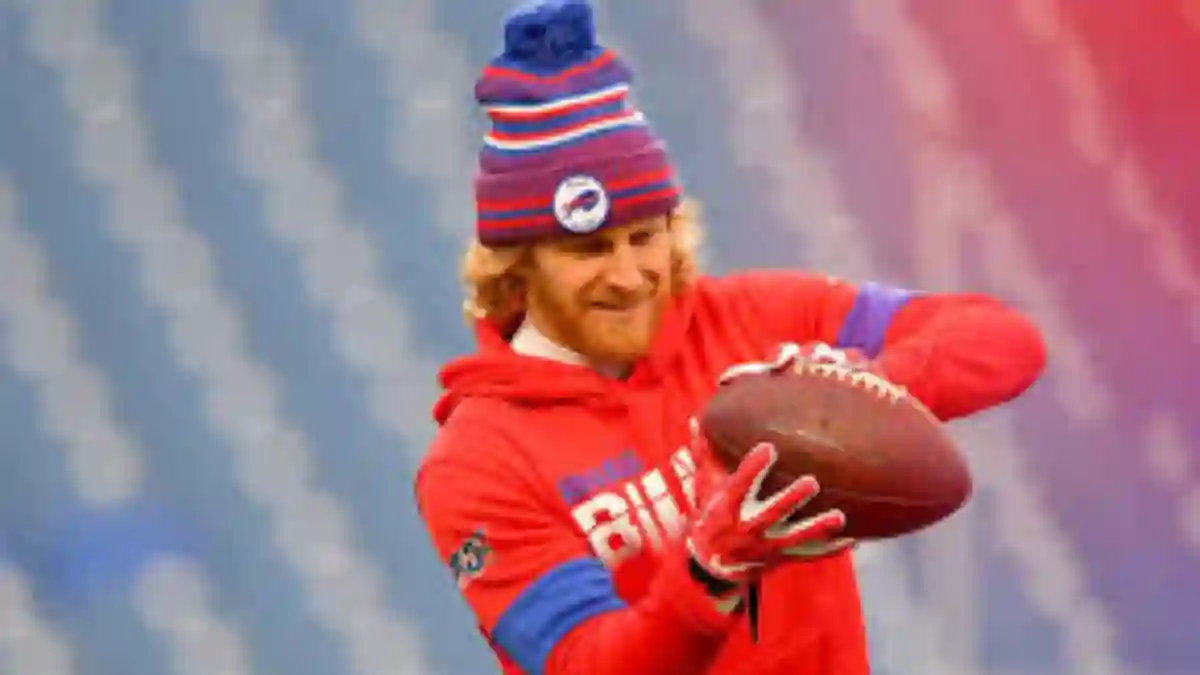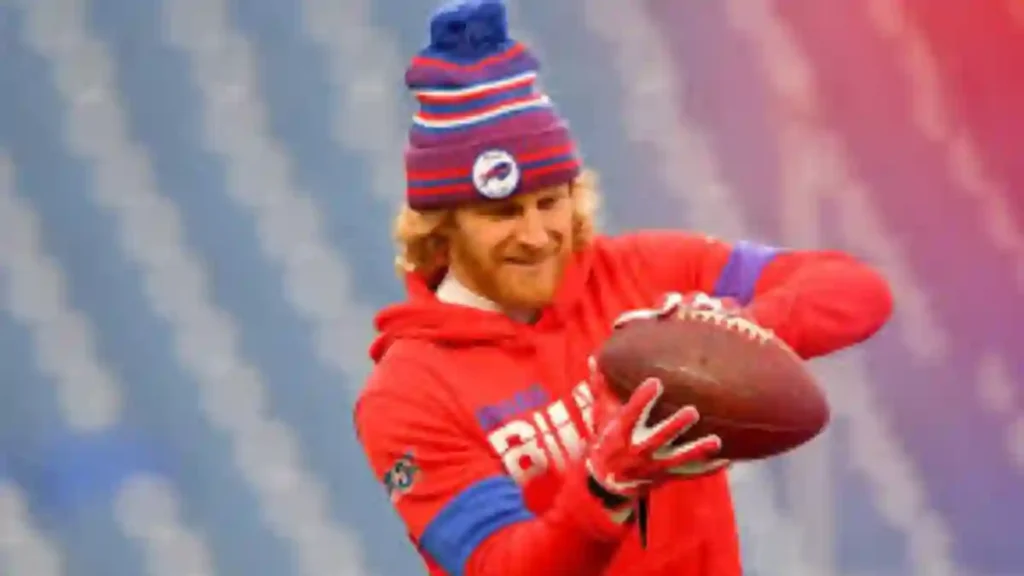 The player gained fandom with his performance and was able to grab a famous brand's attention his way. These endorsements gave Beasley the media's attention and more wealth to add to his casket. The brands like Kroger, Microsoft Xbox, Grubhub, Fram Rich Snacks, Subway, Walmart, Polaris Off-Road, Nike, Body Armour, Old Spice, Cholula, Prime Video, Health IQ, Off, Tostitos, Tide, Mathews Archery, Bear Mattress, Academy Sports+ Outdoors, have paid heavily for his association.
Beasley also tried his hand at rap songs and made a debut with the album "The Autobiography" which attracted many ears to his songs.
Does Cole Beasley have a charity?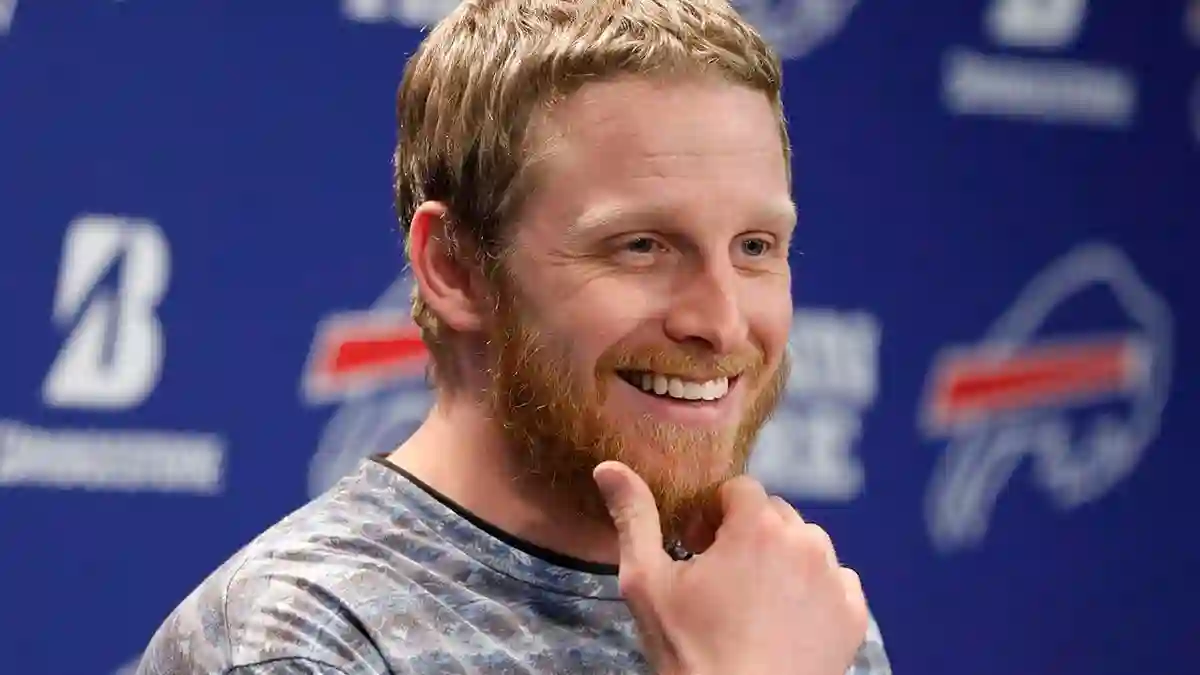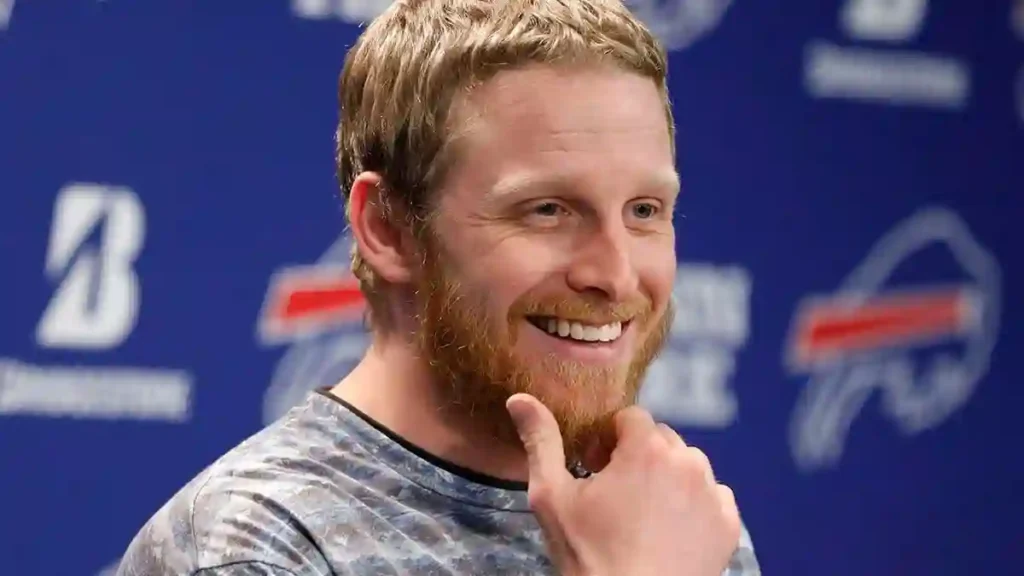 Beasley is a man who has invested his heart with the NGO 9INETY-10 NON-PROFIT, whose primary target is to raise funds that will go to underprivileged families and children seeking sports knowledge. It also serves the purpose to give value to businesses that haven't been much developed.
Cole Beasley's House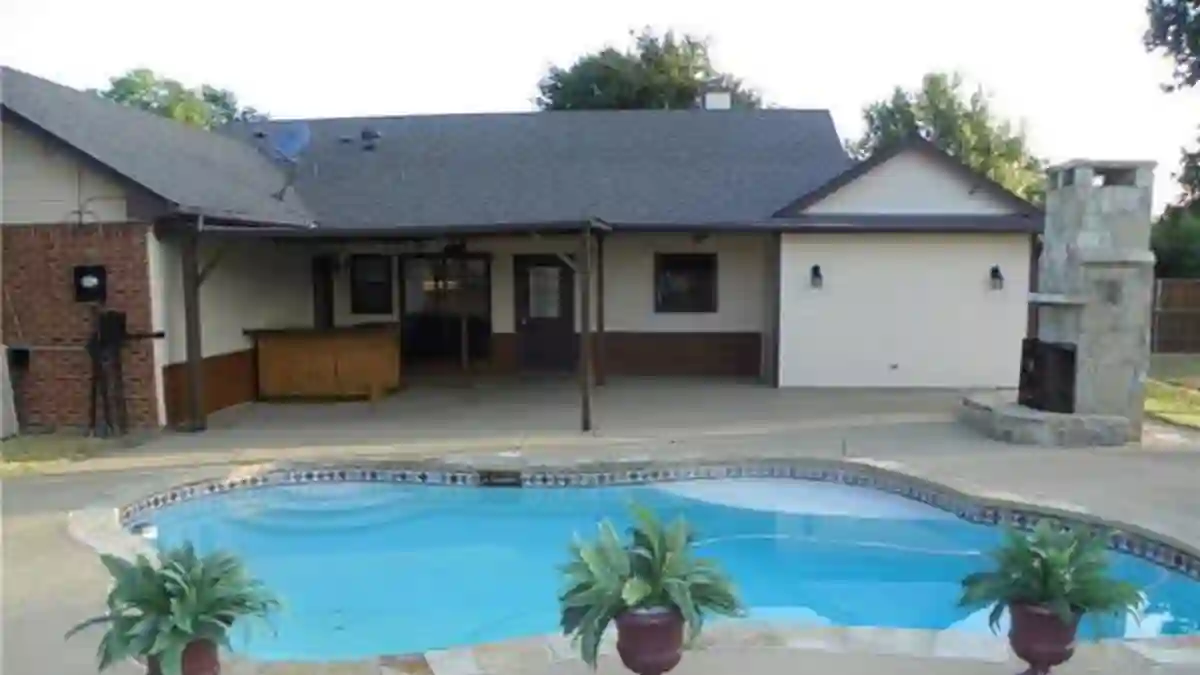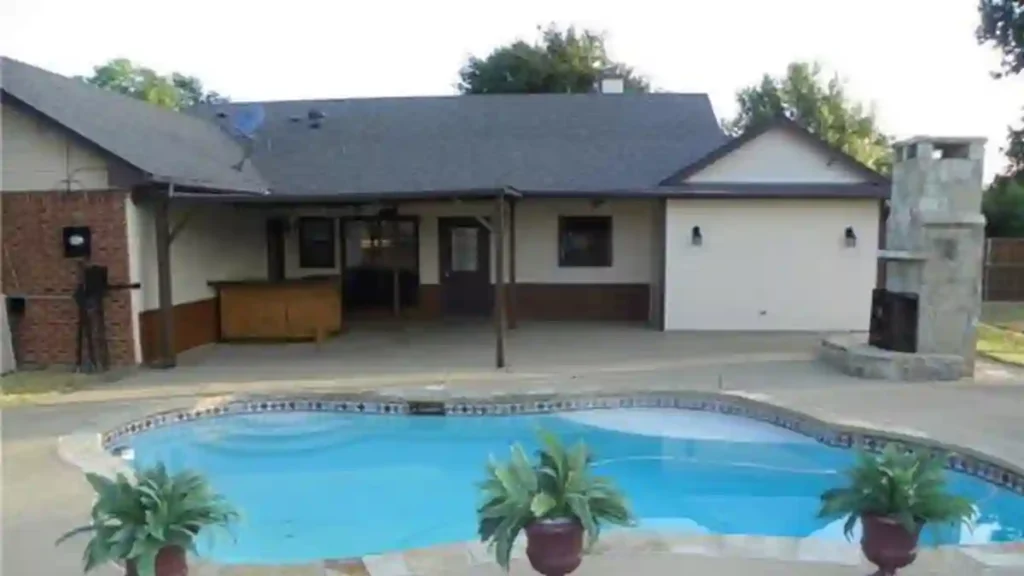 The NFL players get to travel to various places and so picking a place to stay for the rest of their lives is important. Beasley was born in Texas and now has returned back living peacefully with his family reaping the fruit of all the efforts he has paid till now. Previously with his retirement, he sold off his lavishly build home which is situated in Orchard Park, New York.
The house is in the lush surrounding with a farmhouse feel that is spread around a 6,944 sq ft area. He listed the house for $1.5 million on the market and later sold it to a couple for $1.2 million.
Cole Beasley's wife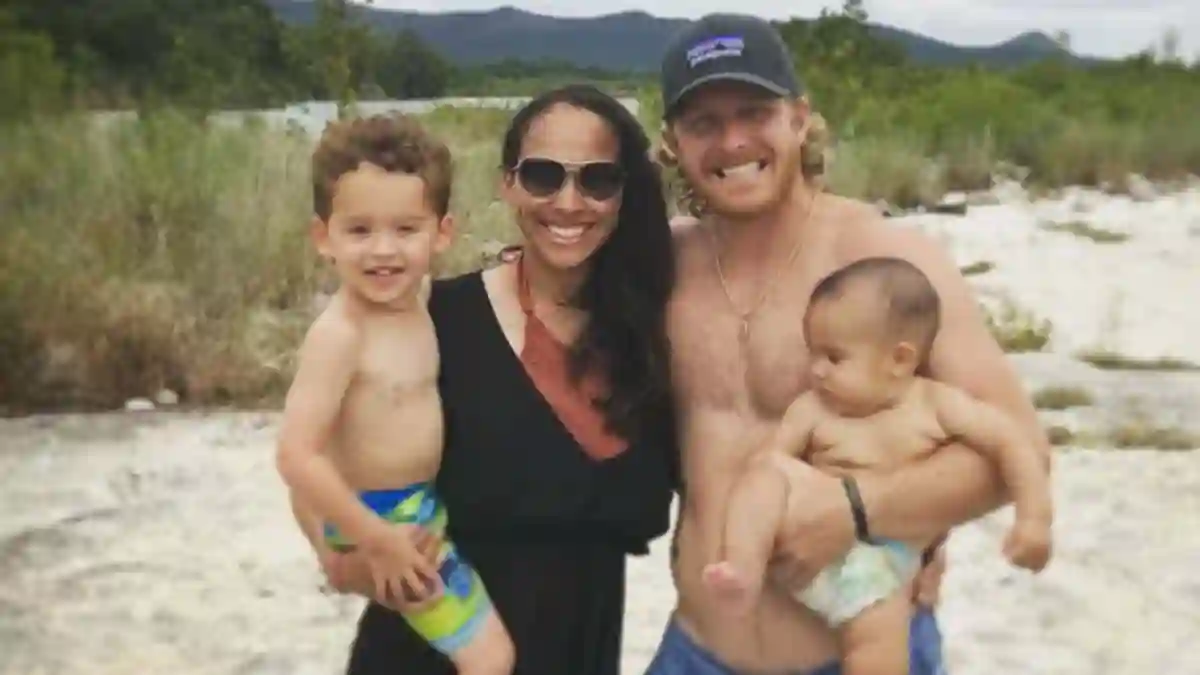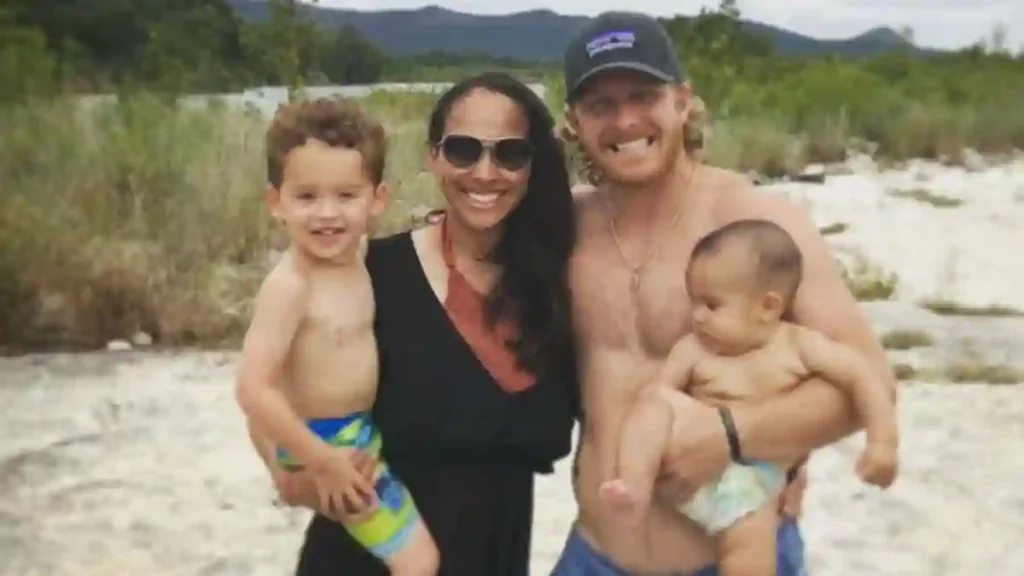 Kyrstin Beasley is a beautiful woman in the life of WR and they have been together in love for years and share three lovely kids. The very intellectual lady is an assistant attorney general from Texas and is Beasley's first fan of his life.
She is an avid sports fan and is always seen cheering her beau in the games. The love life is going pretty beautifully for Beasley as she is seen on social media sharing posts depicting the love between them. How did their story begin is still a mystery, and neither there is any data on their dating years.
The duo tied the knot in 2014 and are growing stronger in love each year. They embraced parenthood later and gave birth to Ace Beasley, Everett Beasley, and Jovie Beasley, and are leading a jovial life together. The WR's affection towards his family and kids is widely evident from his Instagram posts.
Do follow us on: Facebook | Instagram | Twitter
Also Read: Tom Brady's rumored HOT girlfriend Veronica Rajek has an early Christmas present for all her fans
Also Read: WATCH: "Trying to be a hero," Jakobi Meyers takes full responsibility for his 'brain fade' last-minute play against the Raiders, fans sympathize with the WR