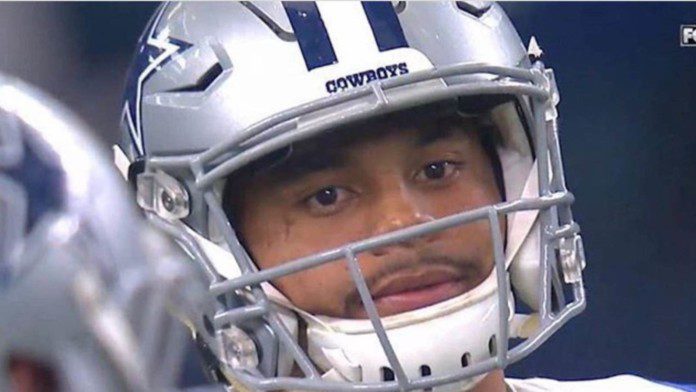 The Dallas Cowboys were defeated by the 49ers in the Wild Card Playoff game and as expected, innumerable fans were left shellshocked. The Cowboys looked underconfident right from the beginning. They failed miserably in the first and third quarters which allowed the 49ers to get on top of the game.
Although Prescott and Co tried their best in the final quarter, it was all too late by then. After the contest ended, several Cowboys fans went way overboard. They started throwing trash at the Cowboys players when they were exiting the ground.
"I was caught up in the emotion of a disappointing loss": Dak Prescott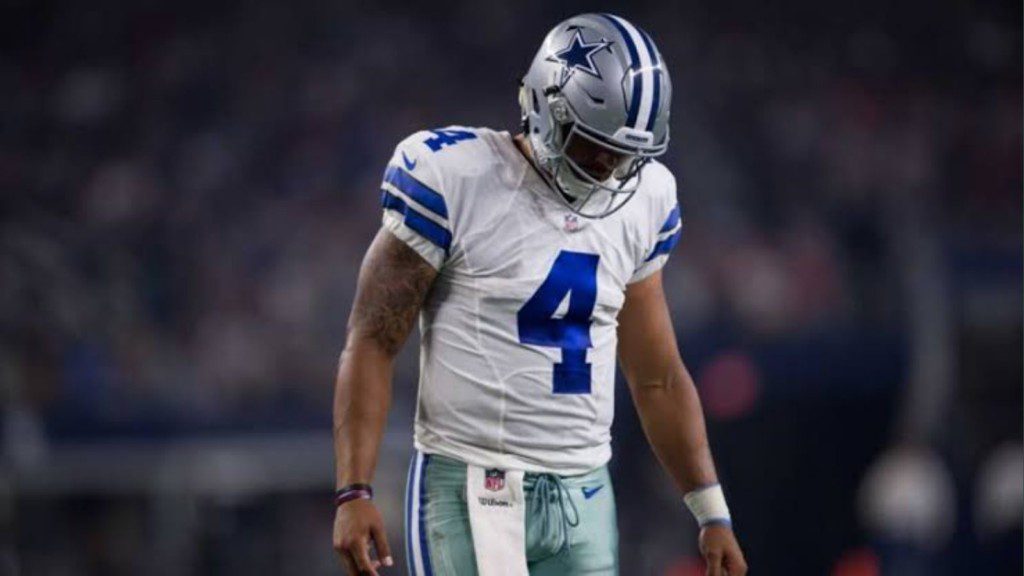 When Dak was asked about it in the post-match press meet, he termed it unfortunate. However, when a journalist suggested that the fans were actually trying to hit the referees as some of the calls made by them went against the Cowboys, Dak replied by saying, "f***ing credit to them then."
This sparked outrage on social media with many experts reprimanding Dak for his disrespectful comment. Realizing his mistake, Dak issued an apology on Twitter saying that he got a little carried away after the disappointing loss. "I deeply regret the comments I made regarding the officials after the game on Sunday," he wrote.
"I was caught up in the emotion of a disappointing loss and my words were uncalled for and unfair," he further added. The Cowboys, and especially Dak have been ruthlessly trolled by netizens for not performing as per expectations. The trolling got more severe after the QB's comments on the refs. However, one has to admit that this apology from Dak will most probably slow down the trolls to some extent now.
Also read : Watch: Antonio Brown takes off after taking his shirt in a bizzare incident against Jets in 3rd quarter .