Derek Carr has become a name to reckon with in the world of the NFL. Especially in the 2021 season, he played an instrumental role in guiding the Raiders to the playoffs. Although their journey was halted in the Wild Card Round by the mighty Bengals, one has to say that the Raiders had a good season.
With the new head coach Josh McDaniels coming in, there were speculations about how his presence will effect the team. However, it seems like Derek at least is seemingly happy with the change in personnel and is looking forward to have a great partnership with the new coach.
"I'm looking forward to getting to know them": Derek Carr on Josh McDaniels and Dave Ziegler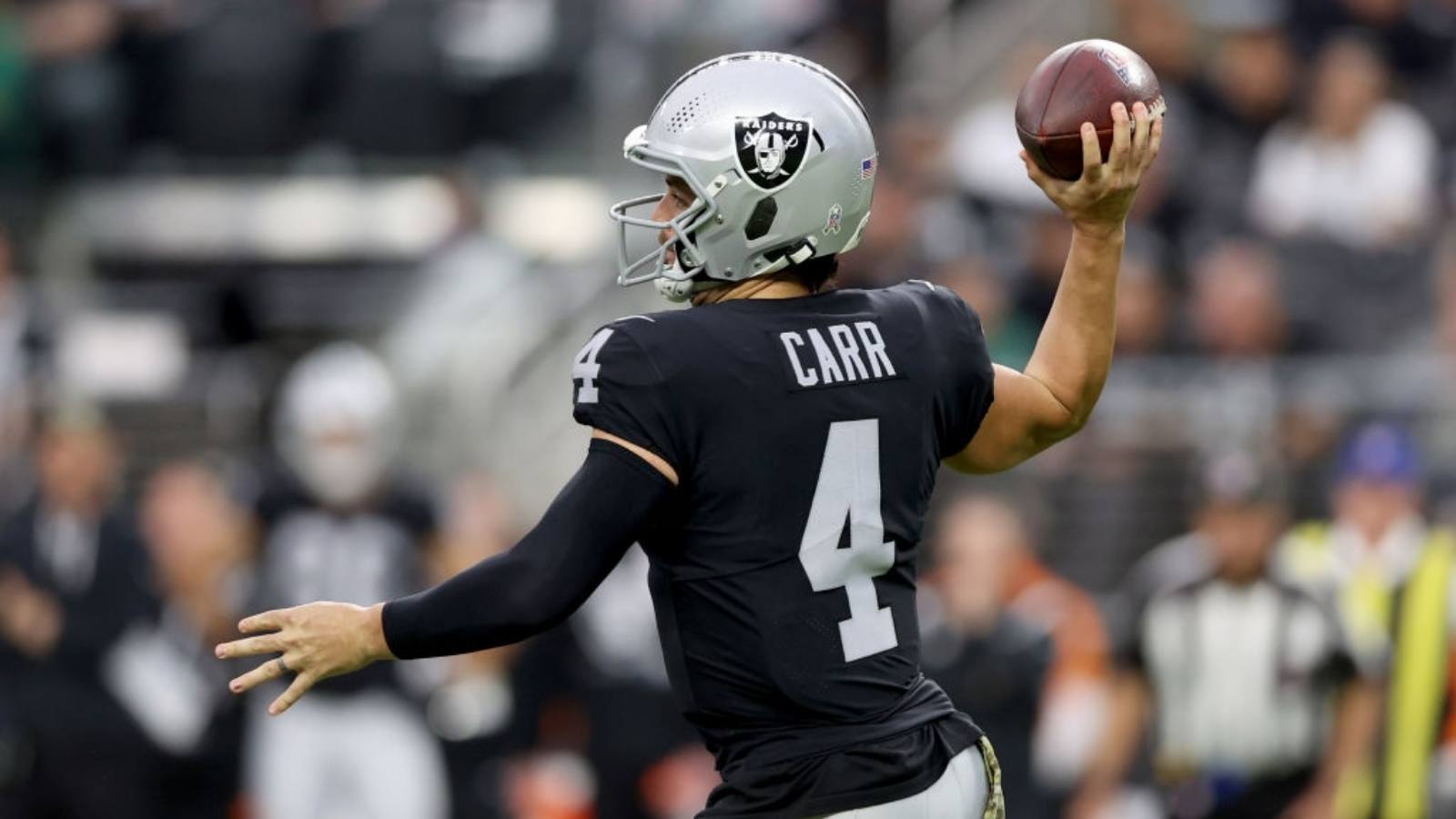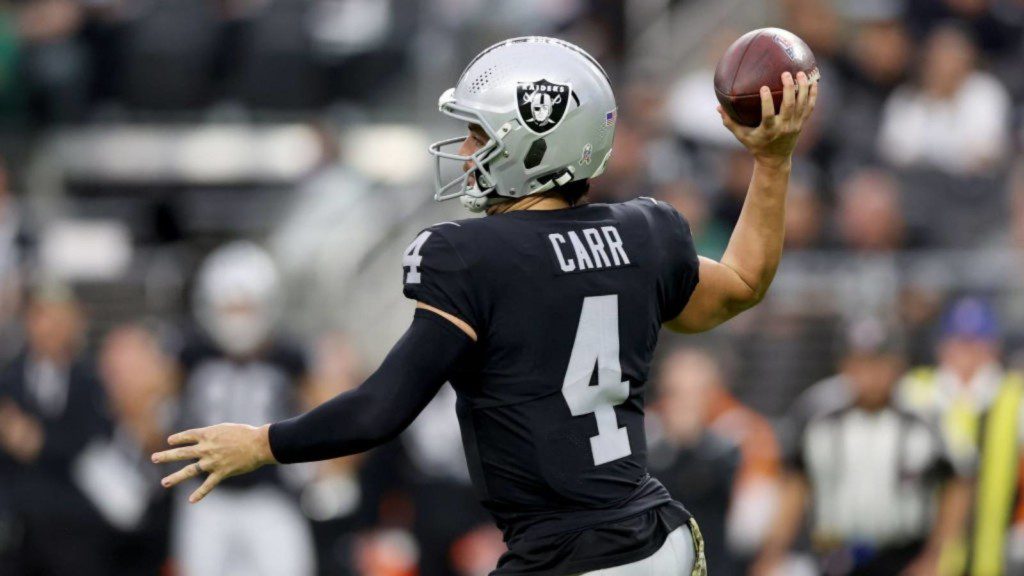 Carr recently stated that he has been spending time lately with the new head coach Josh McDaniels and General Manager Dave Ziegler and is glad to learn that football wise, they are almost on the same page. He also stated that he is getting to know them personally which is always a good sign.
"They've been super awesome. They've been great," Carr told the Las Vegas Review-Journal. "I'm just looking forward to getting to know them. We're doing the whole business relationship thing, but hopefully, we can get our families together and start getting to know each other and start building that unity that we had last year."
Carr withdraws a salary of $19.8 million from his current franchise and he has one more year left according to the contract. One has to admit that Carr's salary is not putting an over-sized hole in the farnchise's pocket and they might look to extend his contract which is something Carr is also keeping an eye on.
"Obviously, that's in mind when I'm thinking about all that," Carr said. "But there's also some football players that I want to play with, so I keep that in mind too," he stated. Witho0ut a doubt, Carr is a supremely talented athlete and if everything works out well, he most probably will guide the Raiders to innumerable wins in the time to come.
Also:"I am just being myself": Aaron Rodgers refuses to apologize for his statement on vaccines & Covid treatment