The Cincinnati Bengals have done a fantastic job this year and a lot of credit has to go to the young talent they acquired in the last couple of years. Joe Burrow has been absolutely sensational and done everything in his capacity to guide his side to innumerable wins.
However, there is another man who has been nothing short of simply fantastic, especially in the postseason. Rookie kicker Evan McPherson has had a huge impact in the playoffs. He is now 12-12 on Field Goals in the playoffs. Moreover, the 12 Field Goals are the most in just a single postseason without a miss.
Evan McPherson, the next big thing in the NFL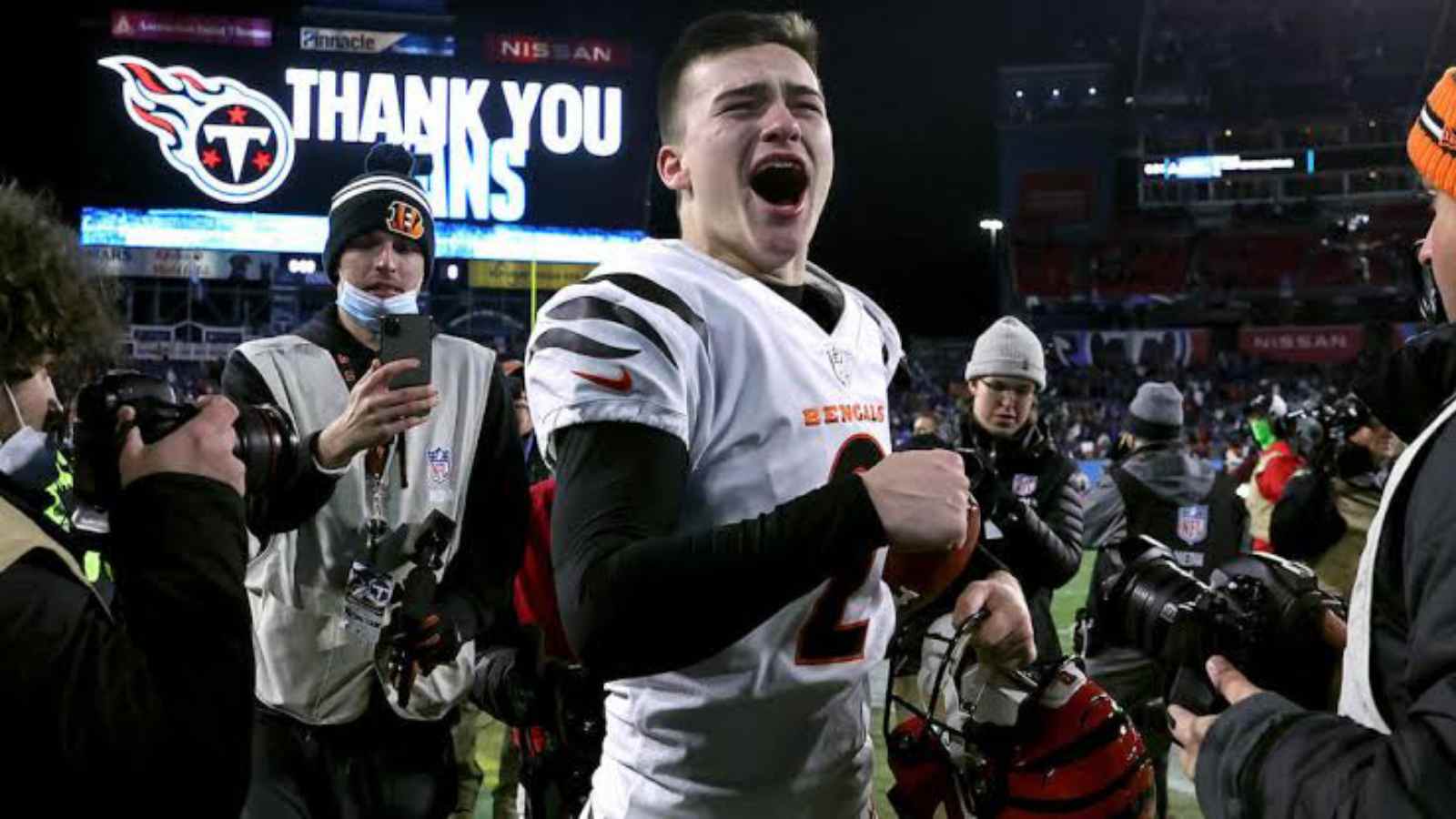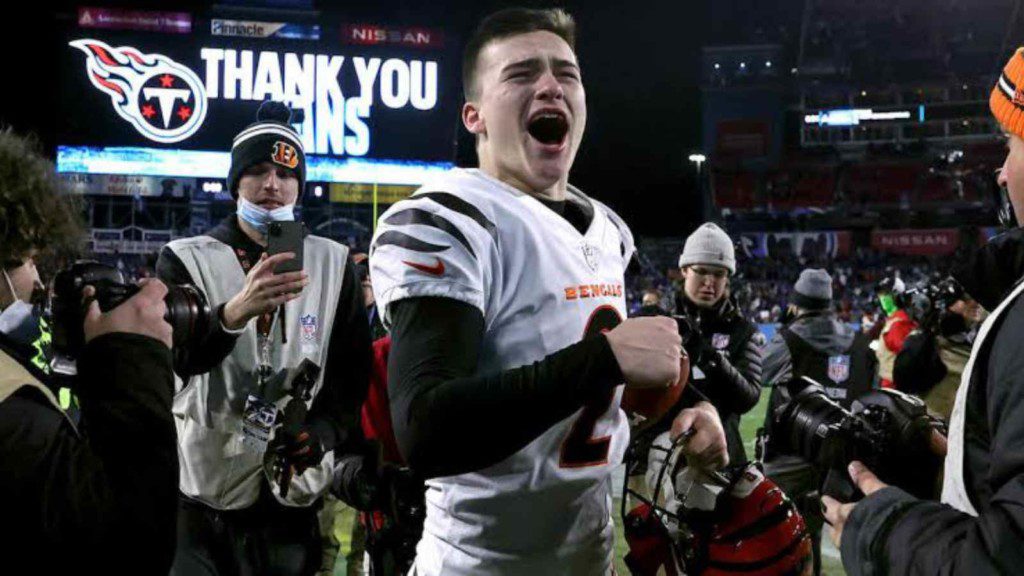 Evan has achieved what nobody else has ever done in the history of the NFL. Evan's 31-yarder in overtime in the AFC Championship game against the Chiefs in Kansas City guided his side to the Super Bowl. He did something similar in the playoff game against Titans as well.
He had executed a 52-yard field goal which allowed the Bengals to defeat the Titans 19-16 in the Divisional Round. In addition to that, his 32 and 31 yard kicks through the first three quarters and a 52-yarder in the fourth allowed the Bengals to script a historic comeback against the Chiefs.
At one stage, the Bengals were trailing by 18 points. They had terrible first two quarters, however, they managed to come back in an emphatic fashion. Every single player has done outstandingly well for the Bengals and one has to admit that they thoroughly deserved to achieve what they have managed to achieve.
Also read:
"Pain": Josh Allen's one-word reaction after Chief's coin toss win sends the internet into a frenzy