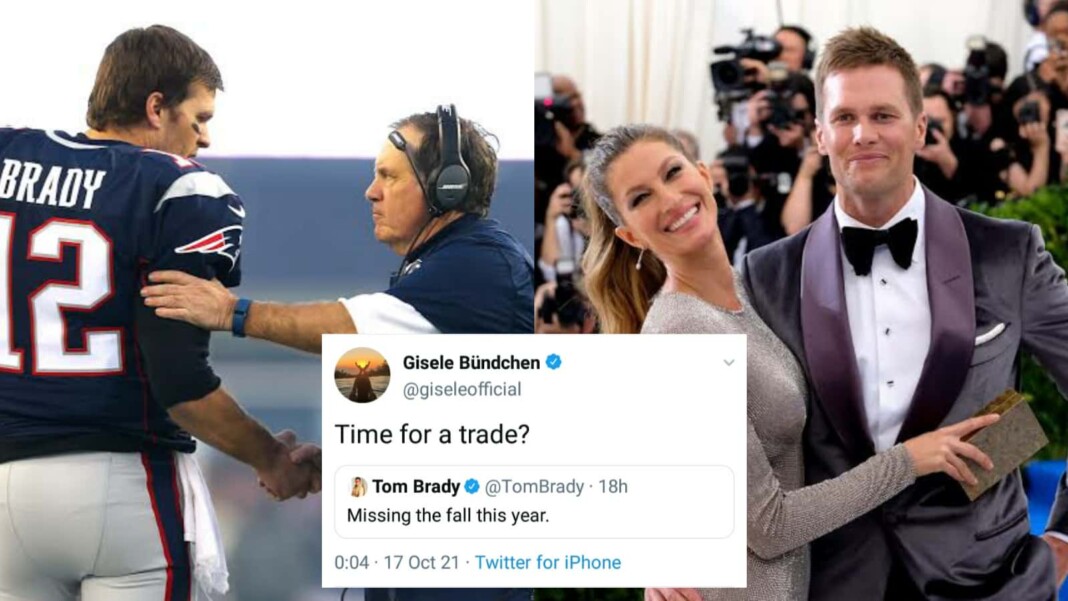 Ever since the arrival of Tom Brady at Tampa Bay, the two have shared a decent relationship where the iconic quarterback has been pretty happy off the field and absolutely electrifying on it. However, a tweet posted by his wife and Brazilian model, Gisele Bundchen has left the Patriots fan wondering is there a union on the cards in the near future? However, all of it unravelled on a very lighter note that made the fans exchange a few smirks instead of getting their hopes high.
The emotions were sky-high when Brady arrived at Foxborough in week 4 to participate in the Buccaneers and the Patriots clash. Keeping aside the sensational collision that unfolded on the pitch where Brady and Mac Jones dished out an absolute masterclass, the love that Brady received from the home and the away fans combined would sweep anyone off their feet.
This is what happened between Tom Brady, Gisele Bundchen and the fans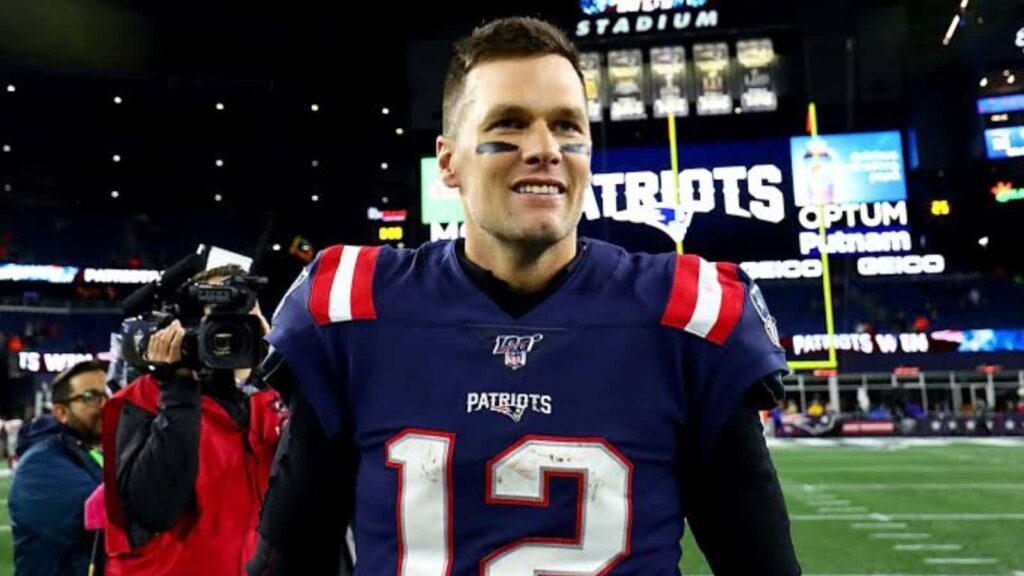 Once the game was over, Brady dropped a subtle hint which referred to the fact that in the latter offing, he won't mind a return to the New England Patriots and maybe play out a couple of more seasons. In all likelihood, Giselle made good use of this hint and jokingly posted a tweet where he asked Brady about a possible trade on the cards.
Now coming to the brief exchange that left the world wondering, it all started from a weather post that was done by Brady about the fall. Coming to the post, New England and Tampa Bay share two completely different kinds of weather. As the fall arrives, New England is an absolute knockout place to be at. The weather gets chilly and the leaves change colours.
In southern Florida, things are much more different as the weather is a lot warmer and it remains the exact same throughout. Having been a part of the Patriots for a staggering 20 years, it has been a lot more than simply just changing teams for Brady. The entire Buccaneer culture is new for him but given the professional that he is, these are just minuscule thoughts. Brady tweeted saying that he was missing the fall this year.
This is exactly what Gisele cashed on as she jokingly asked, "time for a trade?" Brady couldn't really figure out what exactly Gisele was driving at and he responded with another question as he was heard quoting, "Did I miss something?" Fans, however, despite knowing that this was nothing but banter, they were simply happy at the thought of some wild fantasy taking flight after this hearty exchange.
The fans didn't leave a single stone unturned to make the most out of the dry humour that found its way to fandom, hoping maybe the beautiful pictures and messages will do its own bit in swaying Brady.
Also read: "Jack cover your eyes" – Tom Brady reveals advice he gave…
Also read: 'Everyone deserves to know what kind of people are running the…