San Fransico 49ers pulled a major upset on Green Bay Packers on Saturday. The 49ers crushed the dreams of a Green Bay Super Bowl run by defeating them 13-10 at Lambeau Field.
The 49ers' victory can't be credited to Jimmy Garoppolo since the offensive didn't score a single touchdown. Jimmy G didn't contribute as much as a QB should have in such a vital game. However, his teammates think that he deserves more credit.
"People consistently try to pull him down and all he does is try to deliver ": George Kittle supports Jimmy Garoppolo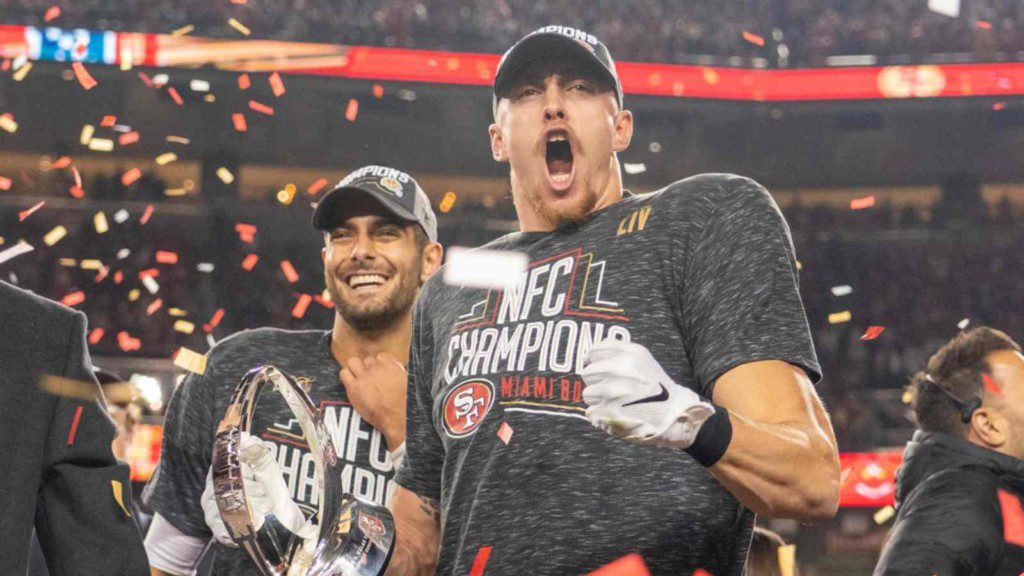 Jimmy G was 11-of-19 for only 131 yards, 0 touchdowns, and 1 interception. Garoppolo's performance has been dicey the entire season. He has received backlash for his poor performance from everybody. However, 49ers TE Geroge Kittle believes all the negative attention on Jimmy G is misplaced and he is in fact a great QB.
"Jimmy G. I mean, you can't say enough about that guy," Kittle said via NBC Sports. "The sh— that he takes, excuse my language, people consistently try to pull him down and all he does is try to deliver. He leads this team and he is the sense of calm in the huddle, he is the sense of calm in the storm and he allows us to play at a high level." 
On the 49ers' third drive of the game, Garoppolo saw Kittle open down the middle of the field and threw deep. Kittle was unable to hold onto a pass that likely would have been a touchdown. If the two had connected, Jimmy G's stats would be quite different. However, Kittle wasn't the only player to drop catches. Wide receiver Jauan Jennings, running back Elijah Mitchell, and wide receiver Brandon Aiyuk all dropped passes early in the game.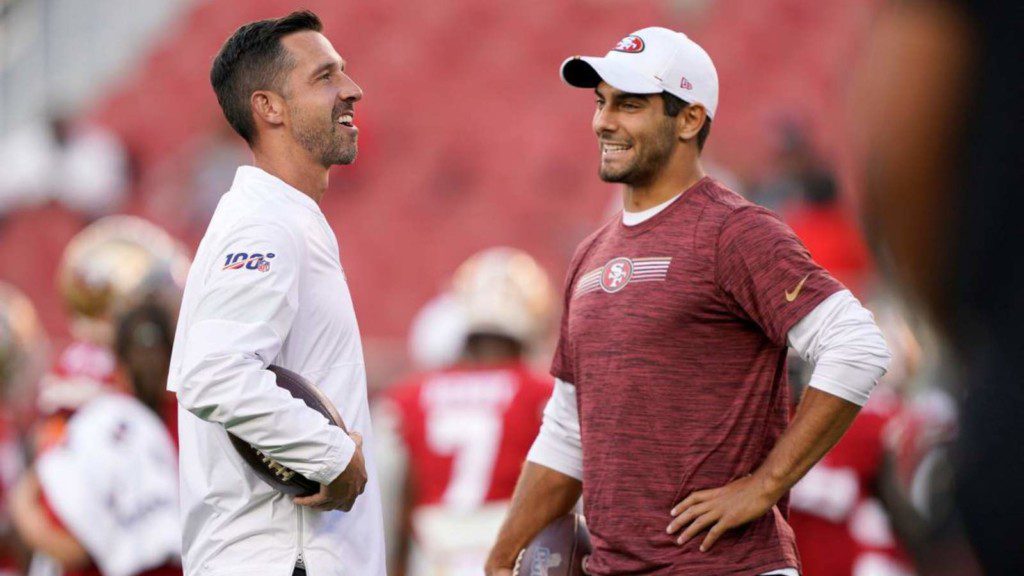 Head Coach Kyle Shanahan was impressed with the way Garoppolo played in the cold conditions at Lambeau Field with a shoulder injury. "I thought Jimmy battled," Shanahan said. "I know he had that bad pick, which was unfortunate. That wasn't a good play, but some of the plays Jimmy made in the first half, I mean that throw to Kittle was going to be a touchdown and Kittle missed that.
"I thought Jimmy made some really good plays in this game. I don't think people understand what that is kind of like out there, but I was happy with everybody."
Not just the offense but the defense is also impressed with Jimmy G's leadership. "Honestly I'm impressed with his demeanor as a leader," DE Nick Bosa told reporters after the game. "A lot of people give him crap for whatever but he's as cool and collected as a quarterback that I've ever had and he is the perfect guy to lead us to where we need to go."
With Saturday's victory, the 49ers have advanced to the NFC title game where they will either face Tampa Bay Buccaneers or Los Angeles Rams.
Also Read: "Worst special teams of all time": NFL Fans reacts after Green Bay Packers' blocked punt which ultimately resulted in the Niners' victory