The Cincinnati Bengals have done exceedingly well this season. They were a little inconsistent during the middle phase but they found their rhythm, found the right combination, and defeated some of the stronger teams in the competition to book a place in the playoffs.
When not many were counting on them to deliver extraordinary performances in the playoffs, the Bengals succeeded in proving them wrong. The first defeated the Raiders and then thrashed the Titans to make their way into the Conference finals.
"Les Miles told me he thought I could play cornerback": Ja'Marr Chase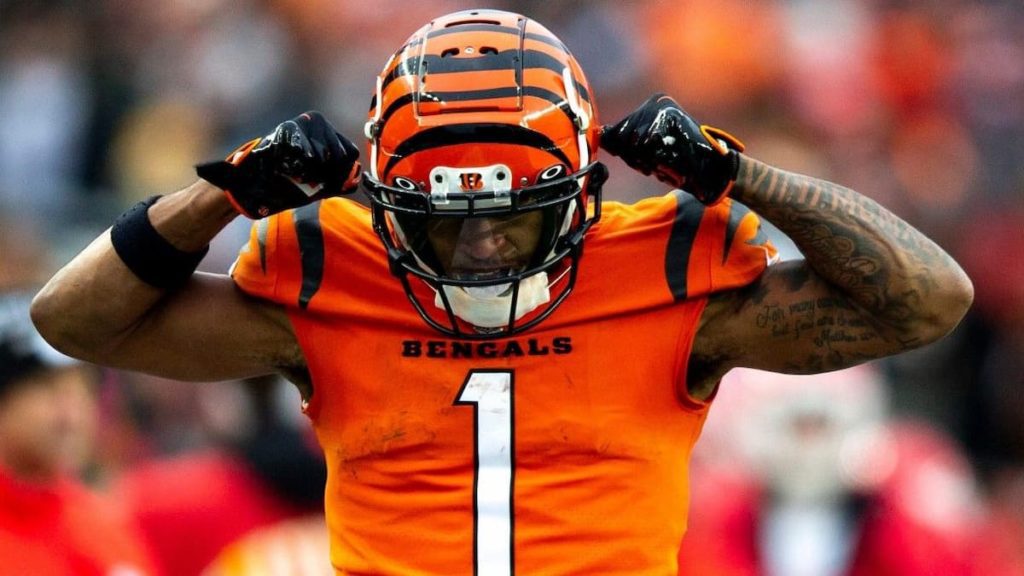 One man who has proved to be the find of the season for the Bengals is Wide Receiver, Ja'Marr Chase. In his first season in the competition, Chase reported fantastic numbers. He caught 81 passes for 1,455 yards with 13 touchdowns. Moreover, he also surpassed the NFL record for most receiving yards by a rookie in one single season.
Recently, Ja'Marr told media that he was actually told by a coach that he can't play receiver. "I could tell you honestly, one of my best stories ever," Chase said in a news conference. "Les Miles told me I couldn't play receiver coming out of high school."
"So that was something I had on my shoulders growing up. Les Miles told me he thought I could play cornerback, I wasn't really in the full position at receiver yet. So I just kept working on my craft in the offseason, early mornings to work out. I just kept focused," he further claimed.
Ja'Marr believed in himself, worked incredibly hard and he has definitely proved his franchise right for putting faith in him. The Bengals will next take on the mighty Chiefs in the Conference Finale and we are all expecting an entertaining contest.
Also read: "I am just being myself": Aaron Rodgers refuses to apologize for his statement on vaccines & Covid treatment