Dallas Cowboys' season came to an end in the wildcard playoff rounds, as they stumbled to a 23-17 defeat against the San Francisco 49ers, in what was a very closely contested match.
The Boys lost the match in the final seconds after they failed to complete their final play, with both time and luck not being on their side. Dak Prescott's run through the middle of the pitch wasn't enough for Mike McCarthy's side, with the final spike not coming within the stipulated time.
Mike McCarthy hoped for a better execution of the play in the final seconds of the match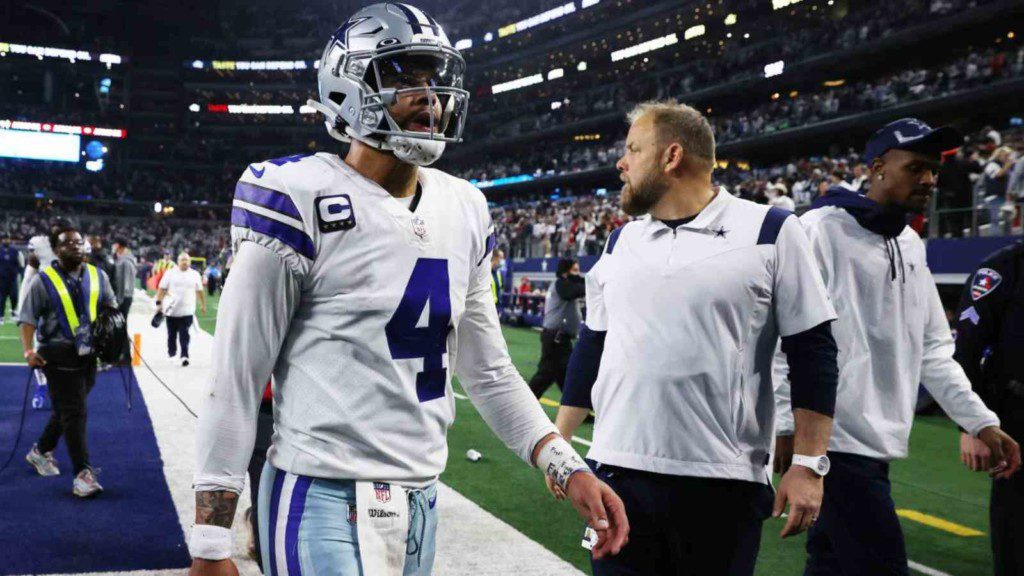 However, the Boys coach Mike McCarthy believed that despite the loss, it was the right way to go forward at that time. He backed his tactics which were countered by many, who were of the belief that passing play could have been better at that situation.
Although making Dak Prescott run up the middle with no timeouts left, did not make much of a sense to others, McCarthy backed his call as the correct one while speaking after the defeat.
"So, it's the right call," McCarthy said, via Michael Gehlken of the Dallas Morning News. "The situation is right off the call sheet. So, that part's right. The part we got to talk about as a staff and had a chance to visit with Dak about it and speaking with officiating last night, is the mechanics, our mechanics matching their mechanics. I'm not going to get into their mechanics."
Despite backing his call, McCarthy hoped that his side had executed that play a bit better, and according to what he had in mind initially. He reckoned that the only change in approach would be the execution part if his team faced another similar situation.
"As far as the draw play, the execution, the only thing Dak and I talked about was put a yard limit on it," McCarthy said, per WFAA's Mark Lane. "Cut it to 10 yards. That's probably going to be the change, the adjustment we make."
Also Read: "It ain't got nothing to do with the game," Bruce Arians fined $50k by the NFL for gruesome act