Christian Watson plays as a wide receiver for the NFL team, the Green Bay Packers, and was drafted by them as the second pick in the 2nd round and 34th overall. He used to play college football at North Dakota State University, where he won several accolades.
Having spent four seasons at North Dakota State, he managed to record 2,140 receiving yards and scored 14 touchdowns. In his rookie season with the Green Bay Packers, he recorded seven touchdowns and 611 yards on 41 receptions.
Christian Watson is a brilliant athlete and is terribly quick. He recorded some brilliant numbers in the NFL Combine with the 40-yard dash in just 4.36 seconds. Recently he was challenged by an Olympic gymnast to a foot race!
Related: DT Quinnen Williams and New York Jets etching towards agreement as per new report
Simona Biles challenges Packers WR Christian Watson to a race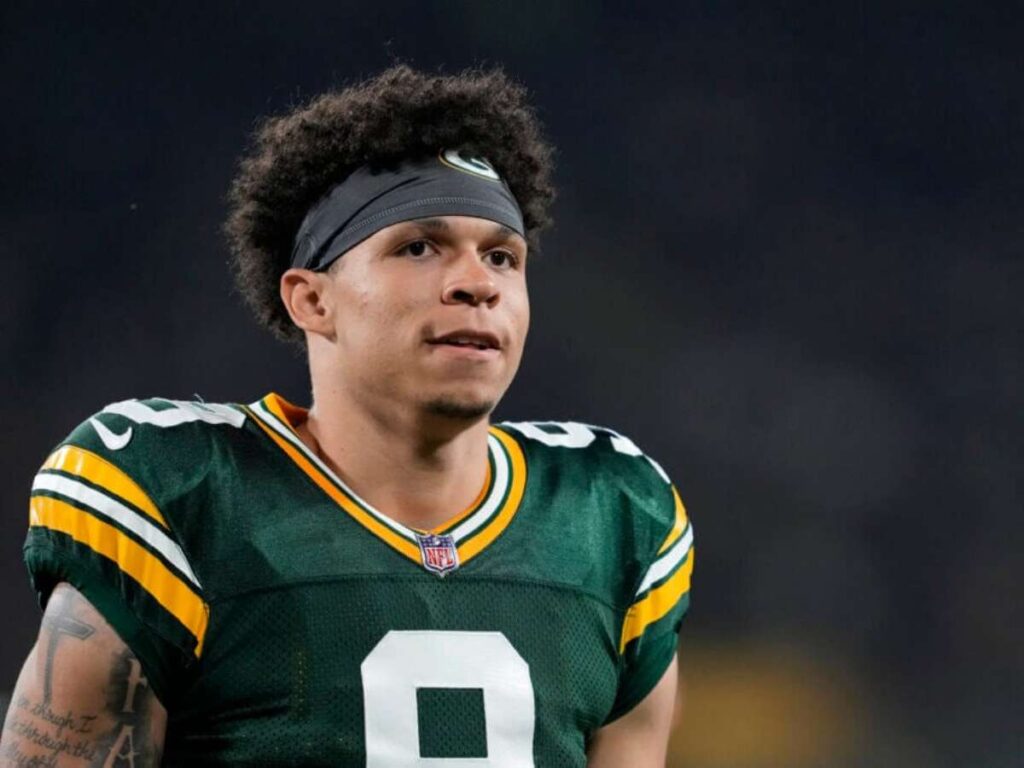 Green Bay Packers man AJ Dillon and his wife Gabrielle threw a party with several other Packers teammates at their residence in Door County. The event was in honor of Memorial Day, and there were several social media posts from the attendees which indicated the party was a huge success. Attendees included Jordan Love, wide receiver Christian Watson, tight end Josiah Deguara and new man Jonathan Owens.
American gymnast and Olympic gold medal winner Simone Biles was also in attendance along with her better half Jonathan Owens. While the party saw the regular games, one event which caught everyone's eye was a race between wide receiver Christian Watson and Simone Biles.
The two were involved in a foot race during the party, and in the end, Christian Watson ended up as the winner, even with a slight hiccup at the beginning, where he tripped and fell. Watson later accepted that he was stunned by Biles' speed at the start. "Gymnasts are sneaky fast. Caught me off guard with that start," he said.
Biles isn't a track and field athlete but still gave tough competition to Watson. She has seven Olympic medals, out of which four are gold medals. Furthermore, she is also a 19-time world champion.
Do follow us on: Facebook | Instagram | Twitter
In case you missed it!