The San Francisco 49ers, who are standing with a 7-3 and leading the NFC West, had to go through a rough patch ahead of Week 9 this season. The three losses that the team suffered this season came all together, back-to-back heading into the bye week.
And as the 49ers suffered, so did quarterback Brock Purdy. He also had to go through concussion protocol after which he faced another loss against the Minnesota Vikings by 22-17 in week 8.
However, ever since the team came back from the bye week, Purdy seemed to be well-rested and led his team to success. He threw three touchdowns, in week 10 against the Jacksonville Jaguars and recorded a perfect passer rating against the Tampa Bay Buccaneers at 27-14.
While addressing his recent improvement on the field for the past two weeks, Purdy credits the recalibration he did in the bye week. He readied himself to get back to the mindset he had while getting picked in the seventh-round pick last season. At then he was trying to prove himself a worthy quarterback, and he ought to do that again.
The 49ers' quarterback said:
I had to get back to, man, we've got to go take it. We've got to go earn it every single game. It doesn't matter who we're playing, it's the NFL. Anything can happen on any Sunday. And so that's the chip that I was talking about.
Purdy thought he had to prove himself in every drive and play. He believed in earning it every week, be it in practice or meetings. He concluded his point by adding:
So, that's the mindset of what I was talking about and yeah, definitely more in tune to being detailed and stuff the last couple weeks and finding that chip again.
How did Brock Purdy lead his team to a 2-game winning streak?
Coming off the bye week, and claiming victory against the Jaguars, the 49ers again dominated the field when they faced off against Tampa Bay. Last Sunday, while scoring a victory at 27-14 at the Santa Clara, California, the 49ers have improved to a 7-3 standings.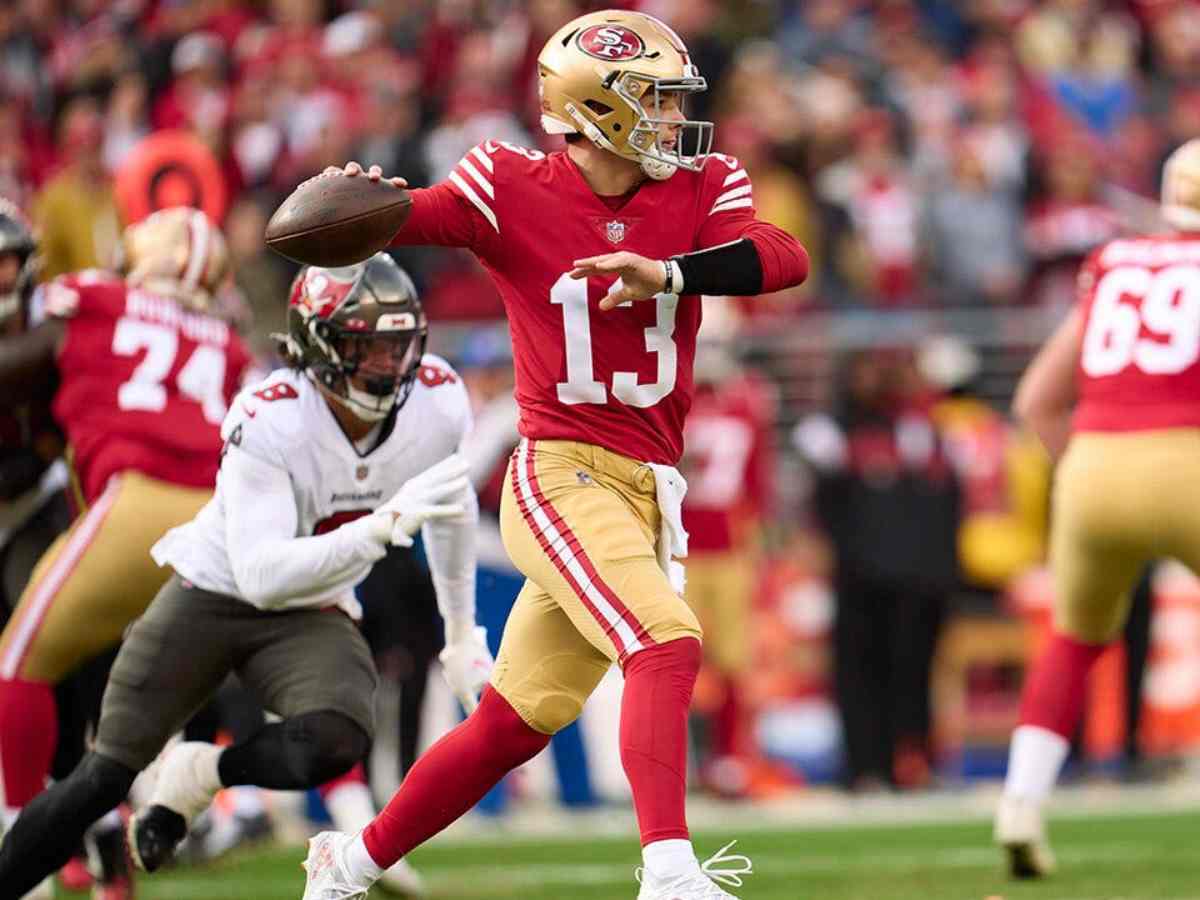 Quarterback Purdy led a successful offensive charge, throwing three touchdowns and completing 21 out of 25 passes for 333 yards. Meanwhile, running back Christian McCaffrey broke his 17-game touchdown drought with a 4-yard touchdown reception in the first quarter.
This win marks the 49ers' two-game winning streak after a tough 3-game losing streak leading up to week 9. Looking ahead, Purdy gears up to face the Seattle Seahawks on Thursday night. A victory there would give him a significant advantage heading into the final six weeks of the season.
In case you missed it: