There are some television shows that are iconic and will remain close to our hearts forever. These shows are adored by viewers as they were accurate in their representation of a particular culture. Soaps that have popularized the 'Mafia' genre have thrived in the past, mostly because of the daring nature of the individuals who hail from families in this profession.
The first show that usually comes to mind when the mafia genre is brought up is The Sopranos. The TV series that aired from 1999–2007 has rightfully earned itself a spot amongst some of the best shows to ever be broadcast. It revolved around Tony Soprano, who is brilliantly portrayed by James Gandolfini, and how the man leads the mob while keeping his own family together.
However, if you were to ask Aaron Rodgers his opinions on The Sopranos, you'd probably be disappointed. The quarterback for the New York Jets is a fan of Jersey Shore, and before his decision to join the Jets, his idea of New Jersey emanated from the representation of the state in the show.
Explore: "All three Chargers fans," Raiders owner Mark David brutally MOCKS the Los Angeles team while opposing the flex schedule for Thursday Night Football
Aaron Rodgers is a big fan of movies and shows that fall under the 'mob' genre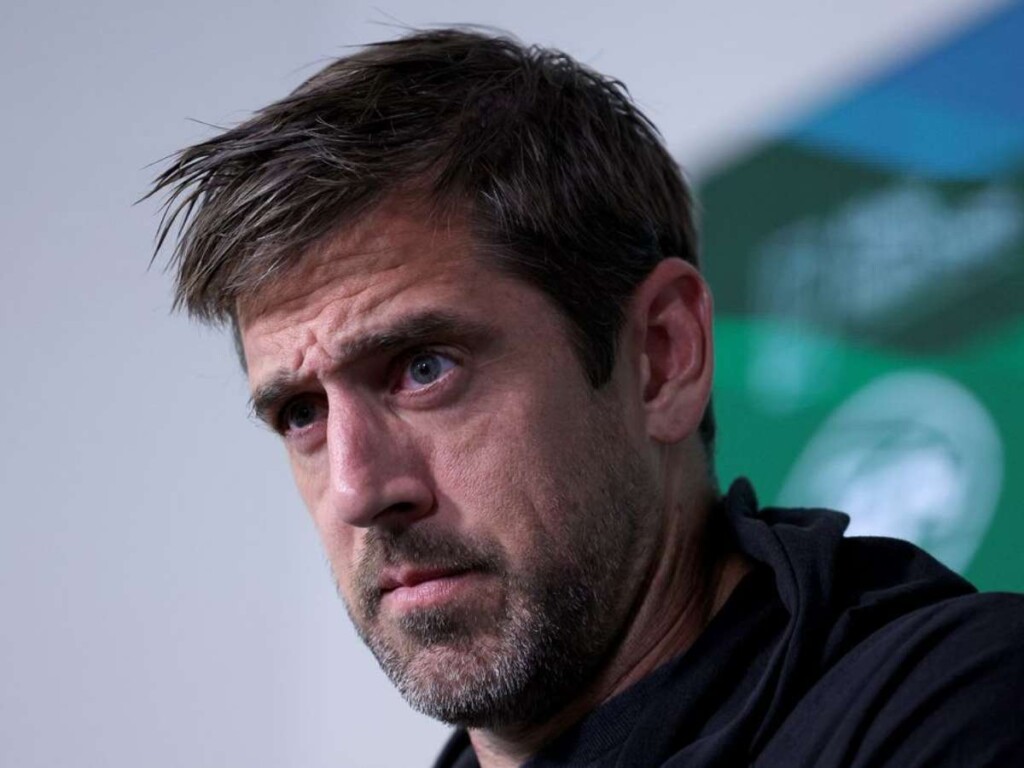 Aaron Rodgers in an interview on SiriusXM revealed that while he is a big fan of mob movies, he has never seen an episode of The Sopranos. "I never really got into Sopranos which is crazy because I've watched all the other mob movies, you know, Godfather, Casino, Goodfellas, on and on. Never really got into Sopranos, though."
Well, Aaron Rodgers, that is not the way you win the hearts of New Jersey fans. Considering that The Sopranos is based in New Jersey, it does mean something to the people there. But the show also had great characters and amazing storylines. However, Rodgers did admit that he was not completely shut off from the idea of watching the show.
"I would try it. I'd be up for trying it, for sure. I just, I'm kind of a one-show-at-a-time type of guy. And I think there was, that was the time I guess I feel like Lost was going on maybe during that time and Entourage and some other things. I'm kind of a one-show-at-a-time type of guy, so I just didn't have the time…I don't watch a lot of TV. I didn't have the time to kind of binge that show. But I mean, I bet I'd love it because it's one of the iconic shows of our generation."
While The Sopranos is an iconic show, there is another incentive for Aaron Rodgers to watch the show. In one of the episodes, Tony Soprano tries his hand at psychedelic substances in one of the episodes. That is something Aaron does know a thing or two about. In many ways, Aaron is pretty lucky because he gets to watch one of the greatest shows for the first time.
Do follow us on: Facebook | Instagram | Twitter
In case you missed it!