Following Ben Roethlisberger's retirement back in 2022, the Pittsburgh Steelers drafted Kenny Pickett in the first round of the 2022 NFL Draft to replace him. Pickett sat behind Mitchell Trubisky to start the season but soon took over the starting QB role. The rookie impressed a lot of people during some impressive outings last season and earned a lot of fans including Ben Roethlisberger.
However, the former Steelers QB Roethlisberger shockingly admits that he did not want to see Kenny Pickett succeed in Pittsburgh since Pickett took over his job. During a recent episode of the Footbahlin with Ben Roethlisberger, Kenny Pickett joined the Steelers icon to talk about his past and future with the Steelers. In that episode, Roethlisberger told Pickett that he selfishly wanted Pickett to not do well in black and yellow colors.
"I'll be completely honest. And I'll be super transparent here, and I'm gonna get blasted. I probably shouldn't say this, but I mean, who cares at this point?," said Roethlisberger. "I wouldn't say that I wanted Kenny to necessarily fail, but when someone comes to replace you, and I still feel like I had it, I hope he doesn't come ball out because then it's like, 'Ben, who?'"
However, the 6-time Pro Bowl QB admitted as he continued to watch Pickett he realized how good a player he is and found himself rooting for the 24-year-old QB. "Early on, I didn't want him [Pickett] to succeed because they followed me up," said Ben. "As you started playing, I found myself rooting more and more for you."
Ben Roethlisberger played for 18 seasons in the league with the Steelers before he announced his retirement in 2022. He led the Steelers to two Super Bowl victories during his time in Pittsburgh.
Related: Are the Raiders trading Davante Adams?
Can Kenny Pickett become the franchise QB for the Steelers?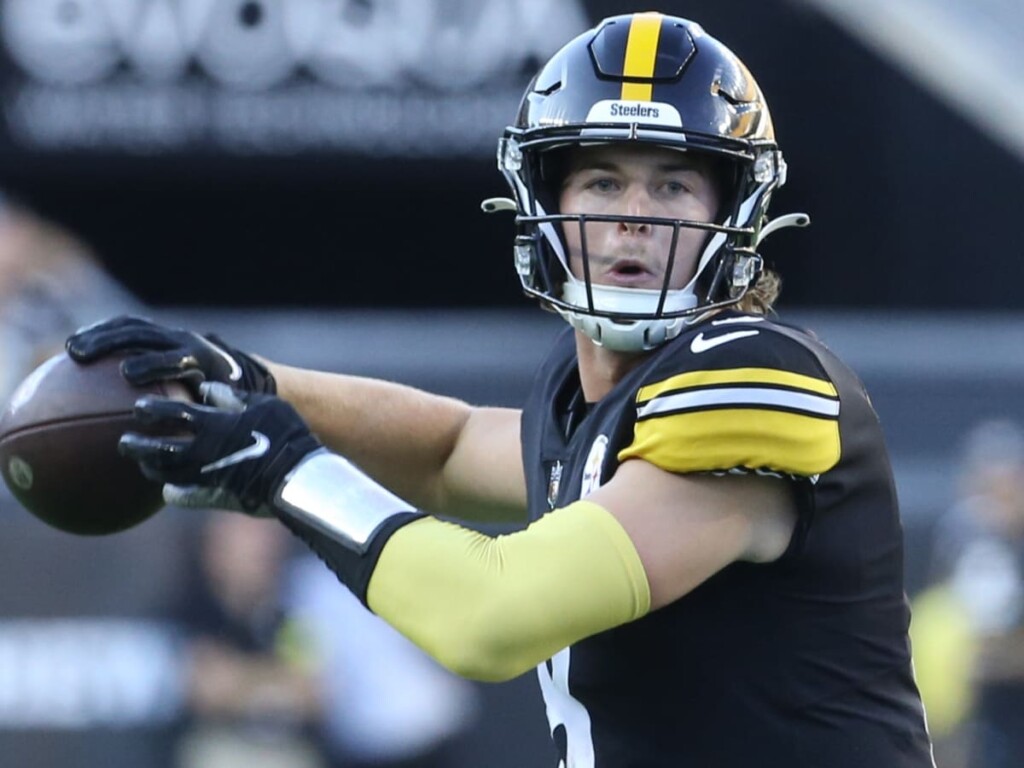 After a lot of careful consideration, the Pittsburgh Steelers drafted Kenny Pickett over Malik Willis as their 20th overall pick in the 2022 NFL Draft. Pickett started 12 games last season and showed some flashes, but can he become the long-term franchise QB for the Steelers?
In 2022, the Steelers QB Pickett registered 2404 passing yards and 7 passing touchdowns while completing 63% of his pass attempts in the 12 games he started.
Furthermore, Pickett showed clutchness as he led 4 game-winning drives and three 4th quarter comebacks in his rookie season. And now, in his second season, Kenny Pickett is expected to take his game to the next level and prove to everyone that he can indeed be a franchise signal-caller in the NFL.
Do follow us on: Facebook | Instagram | Twitter
In case you missed it!