Patrick Mahomes has molded himself to be the best quarterback in the league currently and all of that was possible due to the support he's had with him for a couple of seasons. Mahomes always had a good pair of hands running around him, which made things easier for him. Although, the most prominent one of them was WR Tyreek Hill, who's a freak of nature. The young WR is fast and strong and can maneuver in various ways while confusing the defenders.
Hill was traded to the Dolphins at the start of the season and the Chiefs were greatly criticized for it. Many pulled them out from Super Bowl contenders, as they had lost one of their best players. However, TE Travis Kelce stepped up amazingly and the Chiefs are currently cruising toward another Super Bowl victory.
NFL analyst Greg Jennings spoke about the same thing on the 'First things First' and stated that the Chiefs don't require Tyreek Hill anymore and he has been replaced.
Jennings also pointed out that Tyreek has made a good start with the Dolphins and he's also getting paid significantly more there. According to the NFL analyst, Mahomes never needed Hill and TE Travis Kelce is way more fundamental to him.
"I don't think Tyreek misses the Chiefs because he's featured, he's the No. 1 guy. … But they didn't make a mistake. The necessity for Patrick Mahomes wasn't Tyreek. The most important piece has always been Travis Kelce." Greg Jennings stated on the latest episode of 'First things First'.
Also Read: "F–k that. I'm going home," Tom Brady blatantly skips post-game shower after catastrophic loss to the 49ers
Patrick Mahomes calls Travis Kelce the greatest TE of all time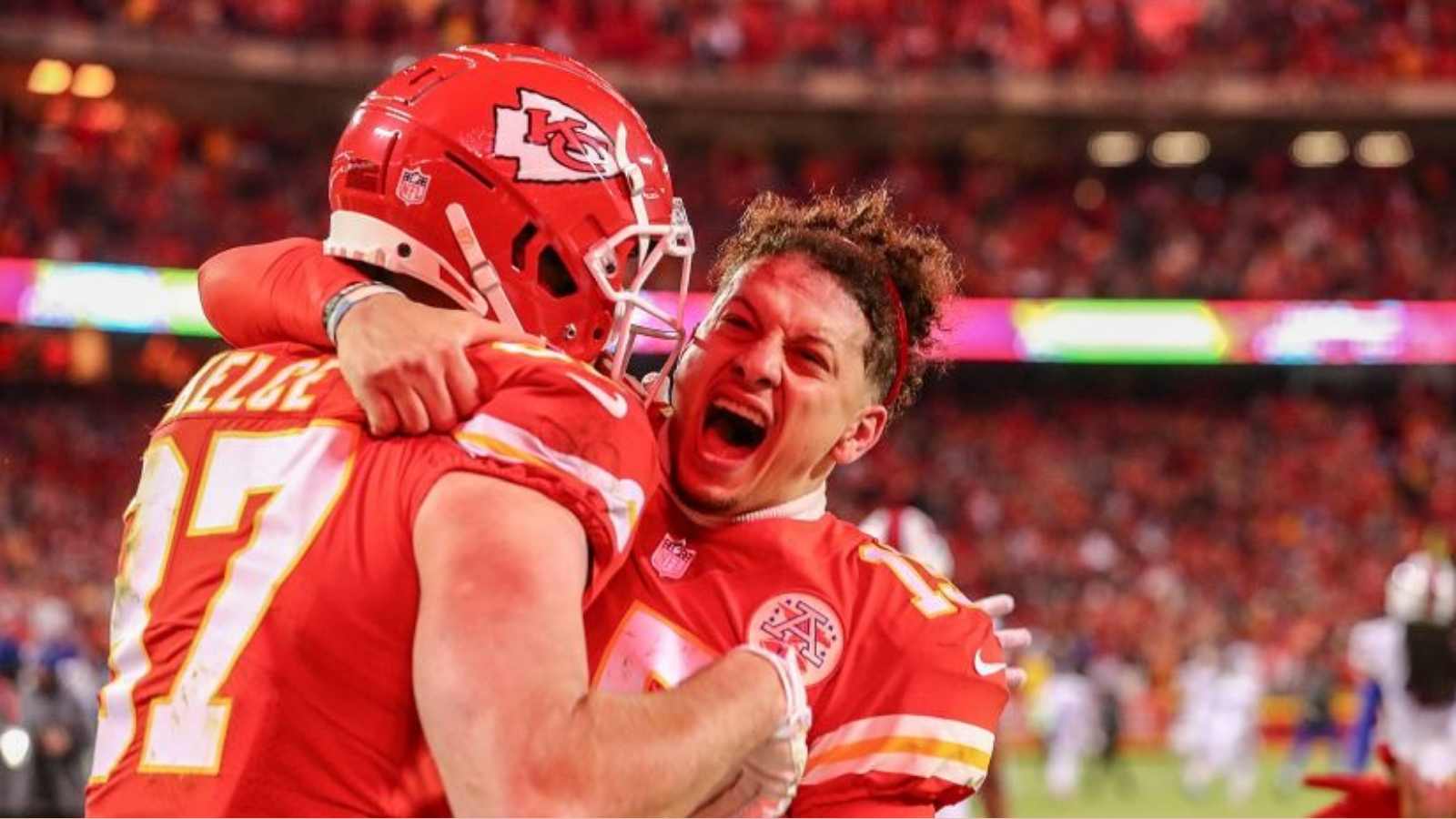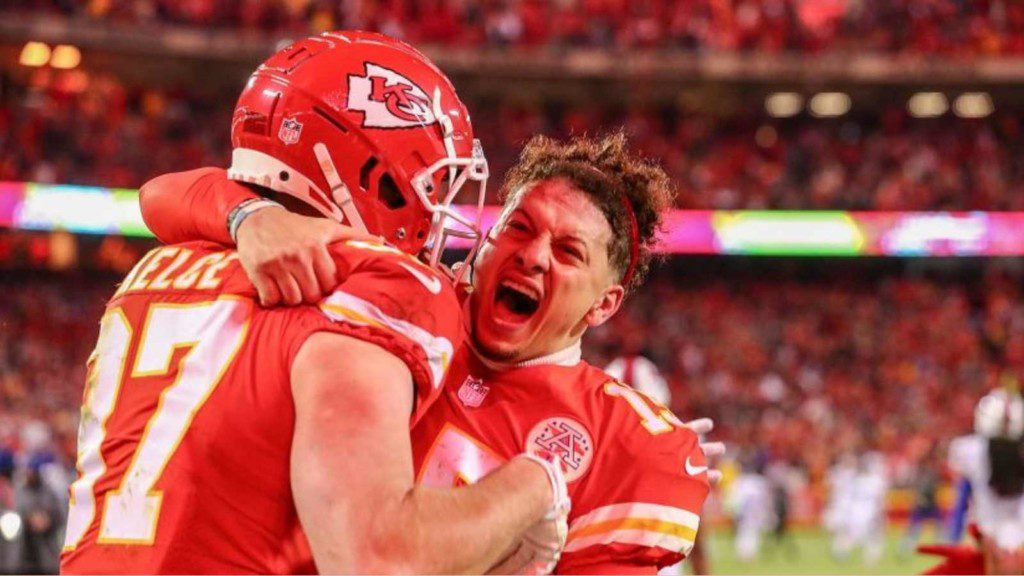 Patrick Mahomes and Travis Kelce's combination has become quite similar to Tom Brady's and Rob Gronkowski's combination. The Chiefs duo have great chemistry on and off the field, which has helped them score numerous touchdowns this season.
Travis Kelce has really started to shine after Tyreek Hill left and is on pace to set the receptions, receiving yards, and receiving touchdown record for TEs in one season.
The Chiefs TE is becoming one of the best TEs to ever play the game and Mahomes already knows that it's true. "Travis, I mean, it's Travis, greatest tight end of all time, he makes plays like that to win games," Mahomes said on ProFootballTalk. "At the end of the day, he's going to keep fighting until the very end. When you see that, not only is it impressive for him, but it gets other guys going."
The Chiefs are in a great position this season as they are currently first in their division with an exceptional 10-3 record. With four games remaining this season, Patrick Mahomes and co will try their best to increase their wins before making a deep playoff run.
Do follow us on: Facebook | Instagram | Twitter
Also Read: "Definitely," Rob Gronkowski offers to bail out Tom Brady from terrible season and hints at possible reunion next year
Also Read: Top 10 NFL players who made it to Forbes highest paid athletes list of 2022