The world of NFL received a huge shock on the 2nd of January, courtesy of a life-threatening injury to Damar Hamlin. The 24-year-old safety collapsed on the pitch during the Bills and Bengals Week 17 game.
Hamlin received CPR on the field of play, and extensive medical support as the game was brought to a halt. The Bills-Bengals game was then postponed by the NFL and did not reach its conclusion.
Since the shocking incident, NFL fans and followers have sent in a huge amounts of prayers and blessings for the injured superstar. All of those have definitely worked as Hamlin is currently recovering in the hospital.
Related: "Life is bigger than football," Michael Strahan viciously attacks TV colleague Skip Bayless for insensitive tweet on Damar Hamlin
Arian Foster made a cheeky remark on Damar Hamlin receiving full payment despite being an injured reserve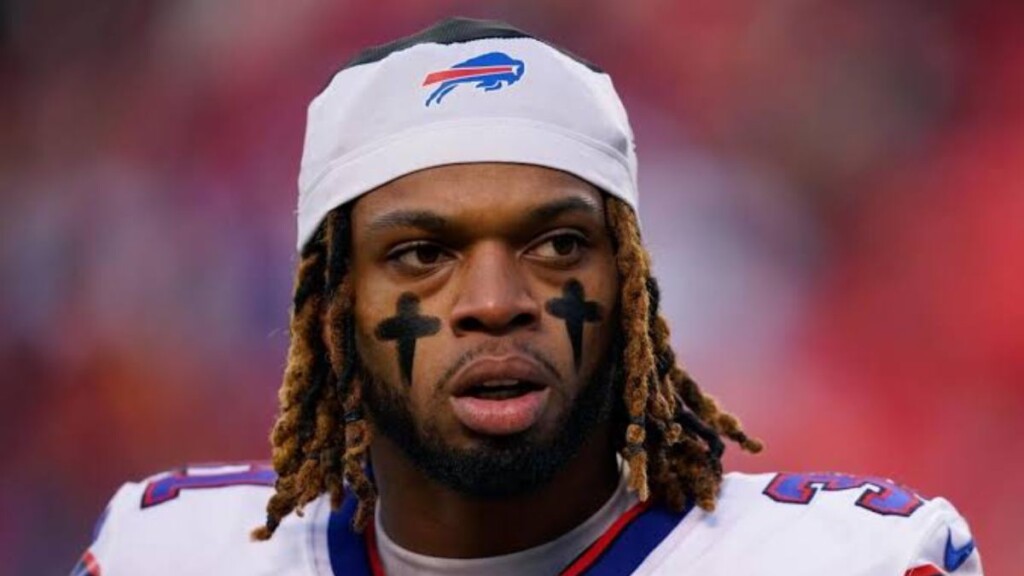 With Hamlin now in no position to return to the Bills setup for the postseason, the franchise placed him on injured reserve. This brought in fears that he would face a pay cut which all players have to go through.
Hamlin would have missed out on about half of his salary, courtesy of being placed on reserve. However, that will not be the case since the Bills have negotiated with the NFL and the NFLPA to give him his full salary.
Leading NFL analyst, Ian Rapoport reported, "Damar Hamlin was set to earn $825K in 2022. His split rate if he's on Injured Reserve is $455K. Placed on IR this week, that's a difference of $20,555.56. Buffalo worked it out so he'll receive the whole thing, even though he's not on the active roster."
However, despite the agreement between the franchise and the league former NFL running back Arian Foster did not hold himself back from criticizing the league. The 36-year-old took to his official Twitter account to vent out his anger through a sarcastic comment.
Arian Foster alluded to the fact that players might even have to die to get justice in such a business-minded world. He wrote, "gotta almost die for them to do them right thing lol."
Do follow us on: Facebook | Instagram | Twitter
Know more: "Goodell's feelings are hurt" – Joe Mixon takes a dig at the NFL with coin toss celebration against Ravens
Know more: Patrick Mahomes or Tom Brady: Who holds the record of most passing yards in single NFL season?