Defensive accolades abound on Von Miller's CV. An annual Pass Rush Summit bears his honour. He was once the league's Defensive Rookie of the Year and is almost entirely associated with sacks. However, there's a catch when the renowned pass rusher for the Buffalo Bills reveals his playing style.
The Buffalo News quoted Miller as saying, "I genuinely feel like I'm on offensive." "Whenever I'm rushing, I feel like I'm on attack and the offensive lineman is on defence. He's attempting to prevent me from approaching the quarterback. My touchdown is the quarterback."
Miller continued, "There are several methods for me to get there. He is attempting to stop me. Even though I'm attempting to defend myself, I'm not trying to stop him. And I'm simply attempting to use whatever manoeuvre to get there, including spin, dip, rip, bullrush, shock and shed, and power."
Also Read: "Will we pay a price?": Cowboys owner Jerry Jones identifies major CONCERN on rookie Tyler Smith replacing Tyron Smith this season
Von Miller is one of the most celebrated linebackers in the history of the NFL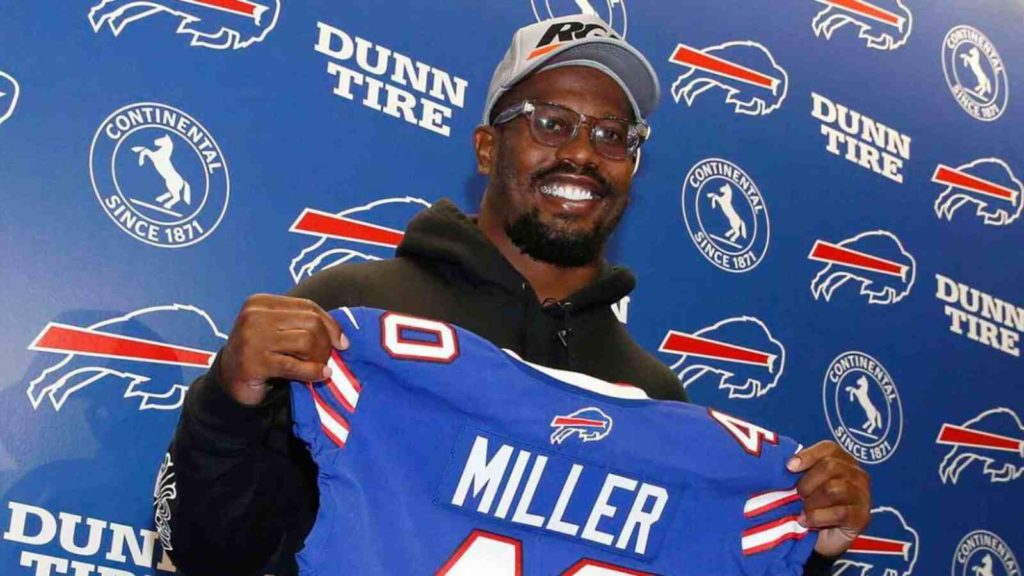 Von Miller will have quickly completed a full circle when he steps onto the field on Thursday for the NFL season opening and his first game with the Buffalo Bills. The star edge rusher departed the Super Bowl champs on his own, and he will now take versus the Rams on the same field where he won his second championship just seven months ago.
In an interview with the Buffalo News, Miller discussed his pass-rushing philosophies and a few plays from his previous game at SoFi Stadium. Miller will demonstrate why the Bills signed him when he takes the field against his former team. He compares himself to a soccer striker. He has been of this attitude for a long time.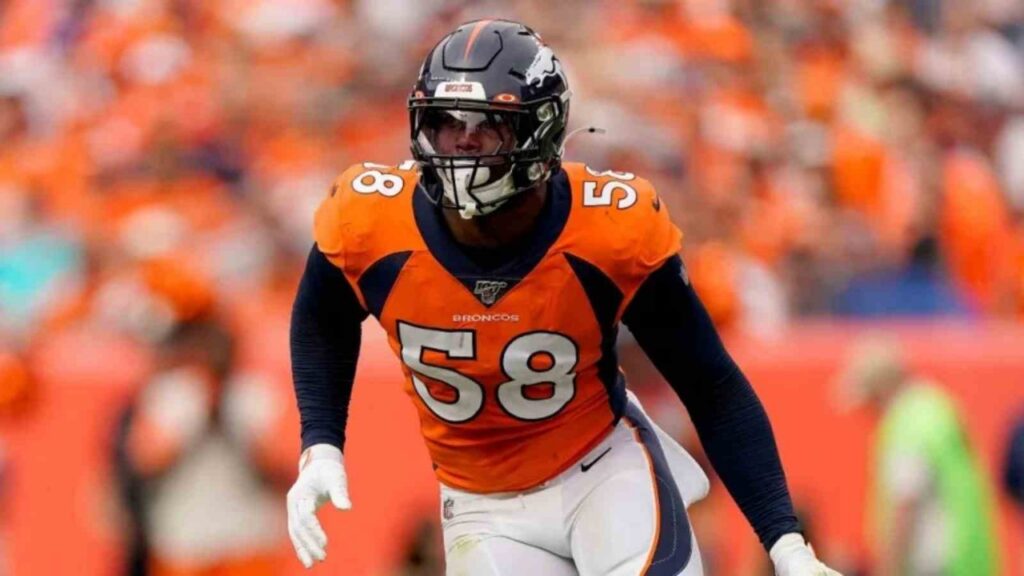 Miller remarked, "I constantly felt like I was under assault. I attack each and every play. I may be playing defense, but I'm not in a defensive frame of mind or posture. I'm not just watching and waiting for them to do anything. They are waiting and responding to me while reclined. And that's a benefit for me."
He has used it to his advantage ever since he began playing in the league in 2011. Von Miller has the most active player sacks with 115.5 since that time. With 4.5 apiece, he and Charles Haley share the record for the most Super Bowl sacks.
According to PFF, Miller recorded two sacks, resulting in a 16-yard loss, and six pressures in his most recent championship game. Joe Burrow, the Bengals' quarterback, was sacked seven times by the Rams collectively.
Do follow us on: Google News | Facebook | Instagram | Twitter
Also Read: "Comeback wasn't on my mind," Jimmy Garoppolo SHOCKING revelation on trade saga despite signing new contract with the 49ers
Also Read: "That's an NFL throw," Twitter in AWE of Arch Manning's exceptional pass as comparisons start with uncles Eli and Peyton Manning