Gracie Hunt celebrated her 24th birthday on March 29. Daughter of Kansas City Chiefs CEO Clark Hunt, Gracie is one of the most famous heirs/heiresses in the NFL. Hunt is a social media influencer and gives a regular sneak peek into her lavish lifestyle.
Gracie Hunt donned NBA legend Kobe Bryant's jersey No. 24 symbolizing her turning 24 years old. She shared her stunning images on Instagram with a lengthy caption detailing the 24 things she's learned in her life. One point that jumped out at fans was "Keep it classy, sassy, and a little bad a$$y."
The Chiefs heiress was spotted in Pheonix, Arizona during the league's annual meeting a day before her birthday. Gracie provided school supplies to underserved community children before capping the night with a team dinner. She wrote, "My heart is just so full of love and gratitude for the incredible group of people who lead our organization. It's been a wonderful few days here in Arizona—which is now on my on forever list of places that have a special place in my heart."
Related: How much is Fox paying Skip Bayless? What is his yearly salary?
Gracie Hunt celebrates her 24th birthday in style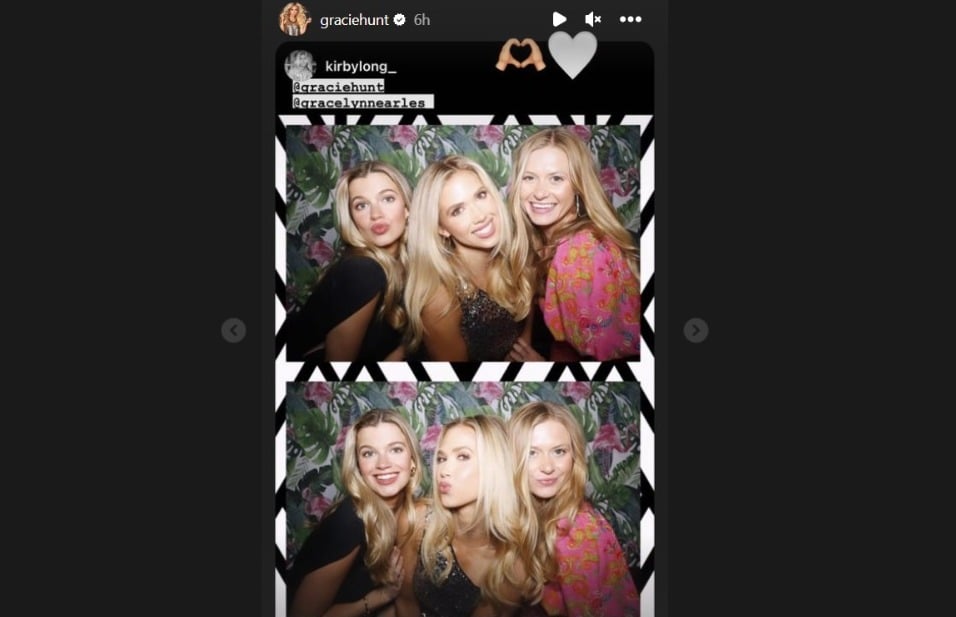 Gracie Hunt spent her birthday with friends and family in a private celebration. The 24-year-old wore a stunning silver sequin dress and looked absolutely beautiful as she posed for pictures with her girl squad.
Apart from posting her ravishing pictures on Instagram, Gracie Hunt is also known for promoting fitness and mental health. The Chiefs' heiress opened two fitness centers in Kansas City so that her admirers can follow in her footsteps.
Hunt wrote, "I'm a fitness fanatic. I developed a passion for all things health and wellness when I was a soccer player. I've had (Celiac Disease) since I was tiny. And those led me on a journey to get my nutrition accreditation and my training accreditation."
"And so for Chiefs Fit, I'm so excited about us having two locations in Kansas City with state-of-the-art equipment where KC residents and all of Chief's Kingdom can go and have access to fitness equipment and recovery equipment, and all of the things that can help keep you on track to achieve your health and fitness goals."
Do follow us on: Facebook | Instagram | Twitter
Related: Mike McDaniel's Net worth in 2023: How much is the Dolphin's head coach worth?
Related: Ron Rivera Net worth in 2023: How much is the Commanders' head coach worth?