Russell and Ciara Wilson are a power couple in the NFL and Hollywood. Russell is the star quarterback for the Denver Broncos and Ciara is a singer, songwriter, and actress who has featured on the Billboard Hot 100. With fame and power comes those who hate you for it and the same has happened with the couple many times. The two are trolled or called out for the clothes they wear or for their stance on a sensitive topic.
Most recently, Ciara was on the receiving end of some pretty heavy criticism for her latest song, Da Girls. On her Instagram story, the 37-year-old singer called out her haters as 'everyone was missing the point'. She posted a screenshot of her own image with the heading, "Me watching y'all miss the point" and added at the bottom, "A WOMAN's Independence is dependent on their relationship status."
Fans were unhappy with Ciara Wilson's new song and many linked her performance to that of her husband. Russell Wilson joined the Broncos and was supposed to lift them up but rather did quite the opposite as he had the worst season of his career in 2022. The majority of fans want the Super Bowl-winning quarterback to divorce Ciara after her Oscars appearance with him.
Ciara wore a bold bejeweled halter dress that got some fans all riled up and called her out for wearing such a revealing dress (basically a naked dress) as a wife and mother. Even people from the league questioned Wilson as to how he could let his wife walk in front of the world wearing that during the Oscars. Russell has been quiet about the negative comments people have been throwing at his wife. However, he continues to support her and lauded her new song on his social media accounts.
Related: Why is Mina Kimes all over the internet? Did she use any ethnic slurs on live TV?
Russell Wilson looking for a strong comeback in 2023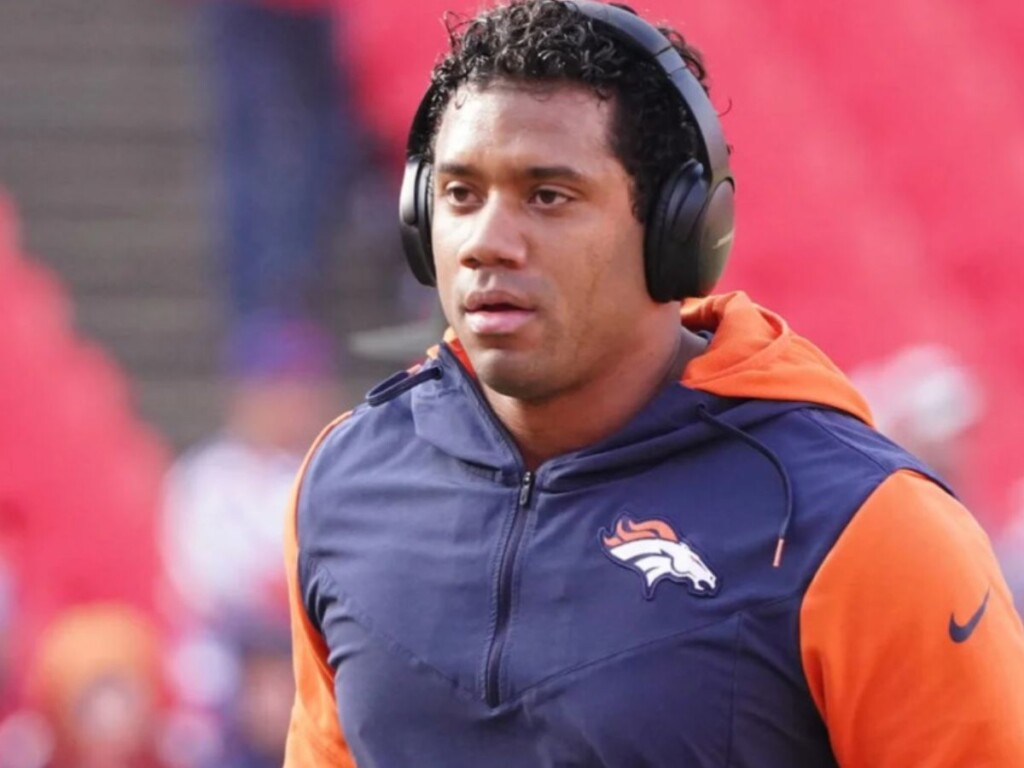 Russell Wilson supposedly mentally checked out during his last season with the Seattle Seahawks which saw him move to Denver. However, a few weeks back it was revealed that the perennial Pro Bowler wanted the Seahawks to fire head coach Pete Carroll and GM John Schneider and bring in former Saints head coach Sean Payton. The franchise rightfully declined his request and in turn, shipped him off to wherever he wanted to go which was to the Broncos.
The 34-year-old's arrival in Denver meant that the team was going to be a playoff as well a Super Bowl contender. Shockingly, nothing of the sort happened as Wilson had a 4-11 record in the 15 games he started. Fortunately enough, Russell Wilson's wish was granted by football gods as Sean Payton was hired by Denver as their new head coach.
Analysts believe that with Payton guiding the team, Wilson will make a strong comeback in 2023 and be a potential Super Bowl contender. Let's see if Wilson is able to regain his status as one of the best quarterbacks in the league or does his bad form continues.
Do follow us on: Facebook | Instagram | Twitter
Related: "This man is the G.O.A.T." Bucs WR Mike Evans comes to the support of NBA Icon LeBron James amidst recent backlash
Related: "He's raging against the machine," Robert Griffin III STRONGLY claims that Lamar Jackson is fighting a losing battle with the NFL