Mike Evans is probably one of the most under-appreciated wide receivers in the league. Despite playing 15 games last season and losing a bit of his on-field chemistry with Tom Brady, Evans still managed to have 1,124 receiving yards and score 6 touchdowns. With Brady finally hanging up his cleats, Evans will have to put in extra work to continue his streak of 1000 yards per season.
Evans is currently chilling away from football as most players do in the offseason. However, the star wideout took time from his cooling-off period to show support for NBA Icon LeBron James. The Lakers forward has been receiving a lot of hate from former players which he does on a regular basis but Mike Evans had water go over his head with all the negativity surrounding King James.
The Bucs wide receiver took to his Instagram and gave a befitting reply to all haters of LeBron James. He wrote, "It's understandable when below average Joes say it because that's expected they don't know. But some of you dudes that played a sport at the highest level and know basketball, y'all should be ashamed, this man is the G.O.A.T."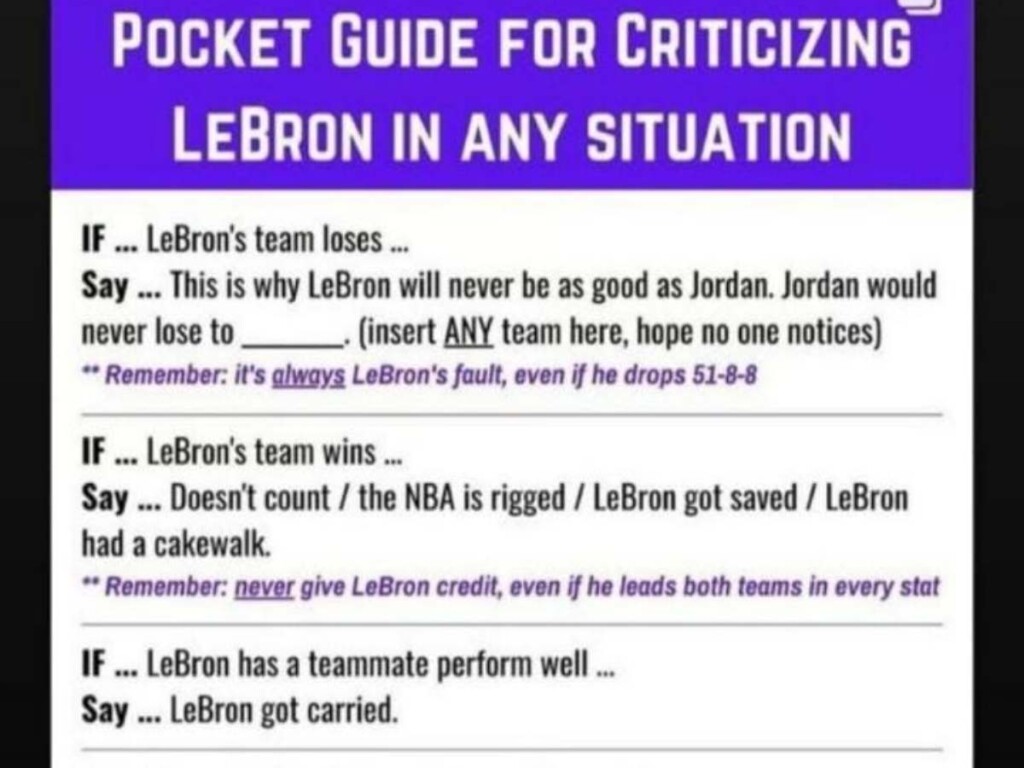 Mike Evans regarded James as the greatest of all time amidst an ongoing debate about the best ever to play basketball between Michael Jordan and LeBron James. The 38-year-old recently broke Kareem Abdul-Jabbar's record and became the NBA's leading points scorer. During his entire career, LeBron James has been criticized and compared to Jordan. He has received a lot of negative while he was playing and even while he was sitting out a game. Being the best means taking a lot of dirt from people. Many former NBA stars have publicly claimed that players don't 'fear' LeBron James like they used to be scared to face Michael Jordan.
Related: "They need a No.1 WR," Nick Wright URGES the Chiefs to sign Odell Beckham Jr. to take the load off 'aging' Travis Kelce
Mike Evans will have a tough season with Tom Brady retiring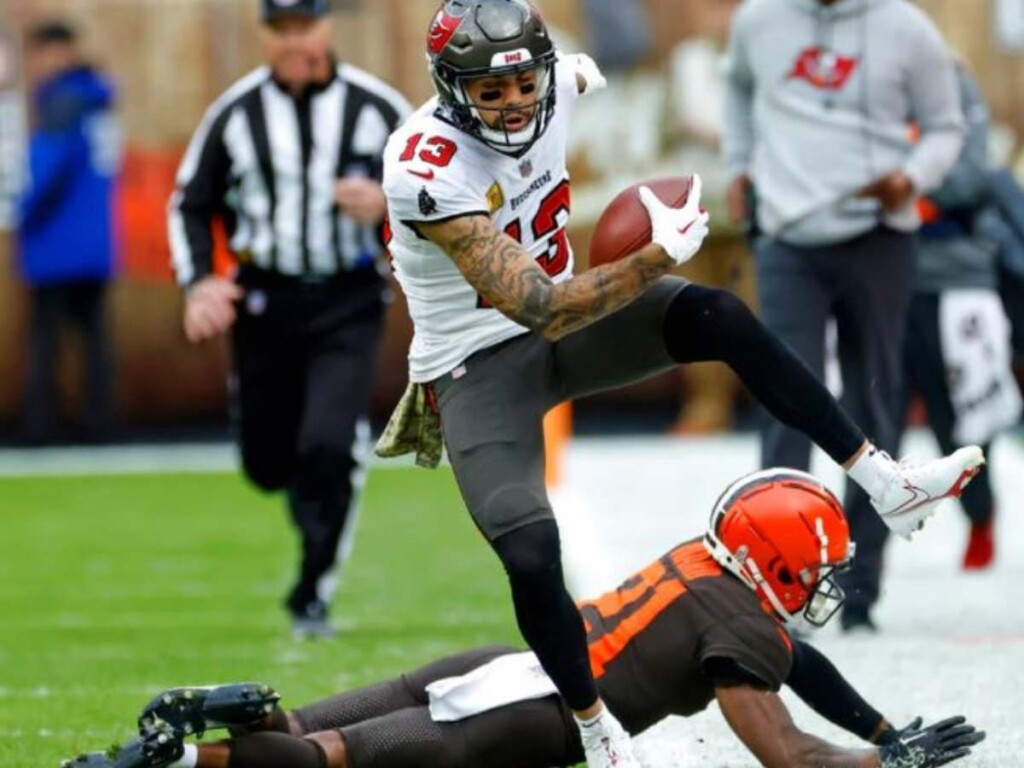 Mike Evans has been with Tampa Bay for nine years now and with Tom Brady's departure everyone assumed that he too would request a trade. However, he has decided to stay back now that the Bucs have signed Baker Mayfield as their new quarterback at least for a year. Evans has been a stalwart receiver for the team and has delivered 1000-yard seasons ever since he was drafted seventh overall in 2014.
The 29-year-old holds every major wide receiver record for Tampa Bay's franchise. Evans is the only player in NFL history to start his career with nine consecutive 1000-yard seasons a feat not even greats like Jerry Rice and Randy Moss have achieved. In his nine-year stint in the league, Evans has been named to the Pro Bowl four times and won the Super Bowl in 2021.
Let's see how productive Evans is with Mayfield as his quarterback in the 2023 season.
Do follow us on: Facebook | Instagram | Twitter
Related: "I thought I was going to the Raiders" Lions legend Calvin Johnson surprisingly reveals Detroit was never his No. 1 destination in the 2007 NFL Draft
Related: Tom Brady puts his money to work as legendary QB buys a minority stake in the Las Vegas Aces