Tom Brady's time as an athlete is done. Now the legendary QB has forayed into a new chapter of his life. He is now a businessman and investor who is actively putting his quarter of a billion-dollar net worth to work by exploring lucrative avenues. Brady has always been vocal about his intentions of being in an ownership role in the NFL, however, his latest investment makes it clear that the seven-time Super Bowl champion is not restricting his aspirations to just the National Football League.
Tom Brady has acquired a minority stake in the WNBA team Las Vegas Aces. He made the decision official via a post on Thursday evening. He now shares the ownership position with Mark Davis, the owner of the Las Vegas Raiders. The Aces are arguably one of the more popular teams in the WNBA and the team's worth is estimated at a modest $14 million.
After he revealed this news, he had this to say, "I am very excited to be part of the Las Vegas Aces organization. I have always been a huge fan of women's sports, and I admire the work that the Aces' players, staff, and the WNBA continue to do to grow the sport and empower future generations of athletes. To be able to continue in any way to that mission as a member of the Aces organization is an incredible honor."
Related : Which NFL quarterback was drafted by Montreal Expos in 1995?
Tom Brady has been spotted courtside at the Las Vegas Aces games previously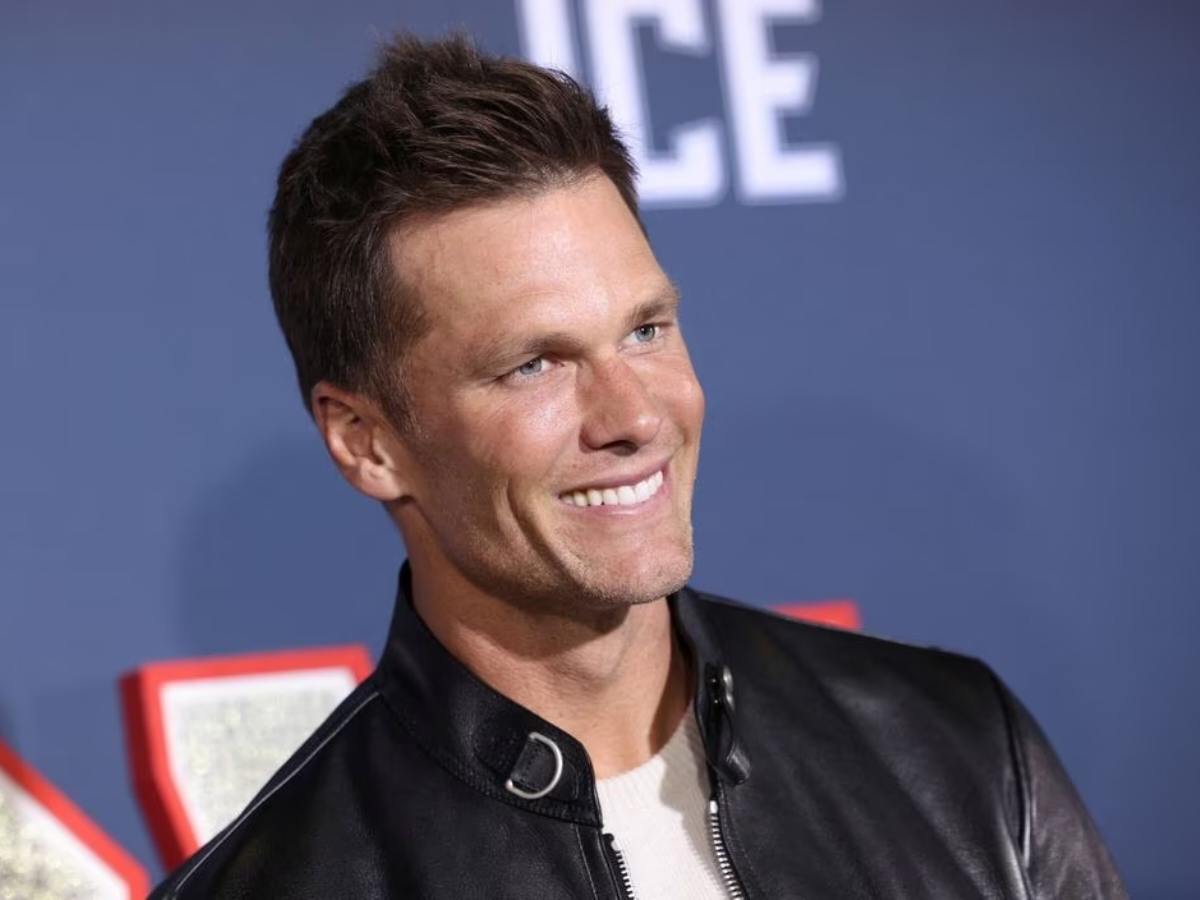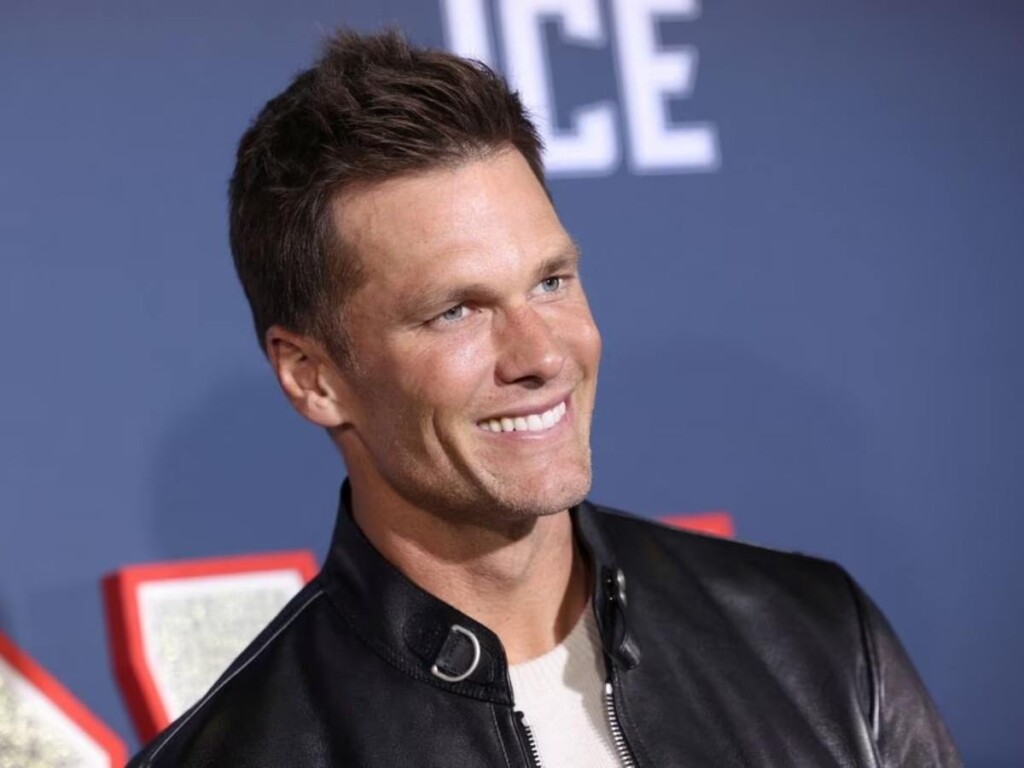 Mark Davis, the majority owner, was also happy to have Tom on board. He had this to say about the former QB: "Since I purchased the Aces, our goal has been to win on and off the court. Tom Brady is a win not only for the Aces and the WNBA but for women's professional sports as a whole." It is not clear how much percentage stake Tom has acquired as of now but it is worth noting that his interest is subject to the approval of the WNBA, however, that may be a mere formality as the league would want a big name such as TB12 to be associated with them in some form.
WNBA Commissioner Cathy Engelbert issued a positive statement in favor of Brady, "We are pleased to see the incredible momentum around the WNBA continue as evidenced by our recent league and team equity deals. We look forward to welcoming Tom Brady as an owner once the league process and approvals are complete. We have seen Tom Brady courtside at our games and are thrilled he recognizes the value of supporting women's basketball and the WNBA."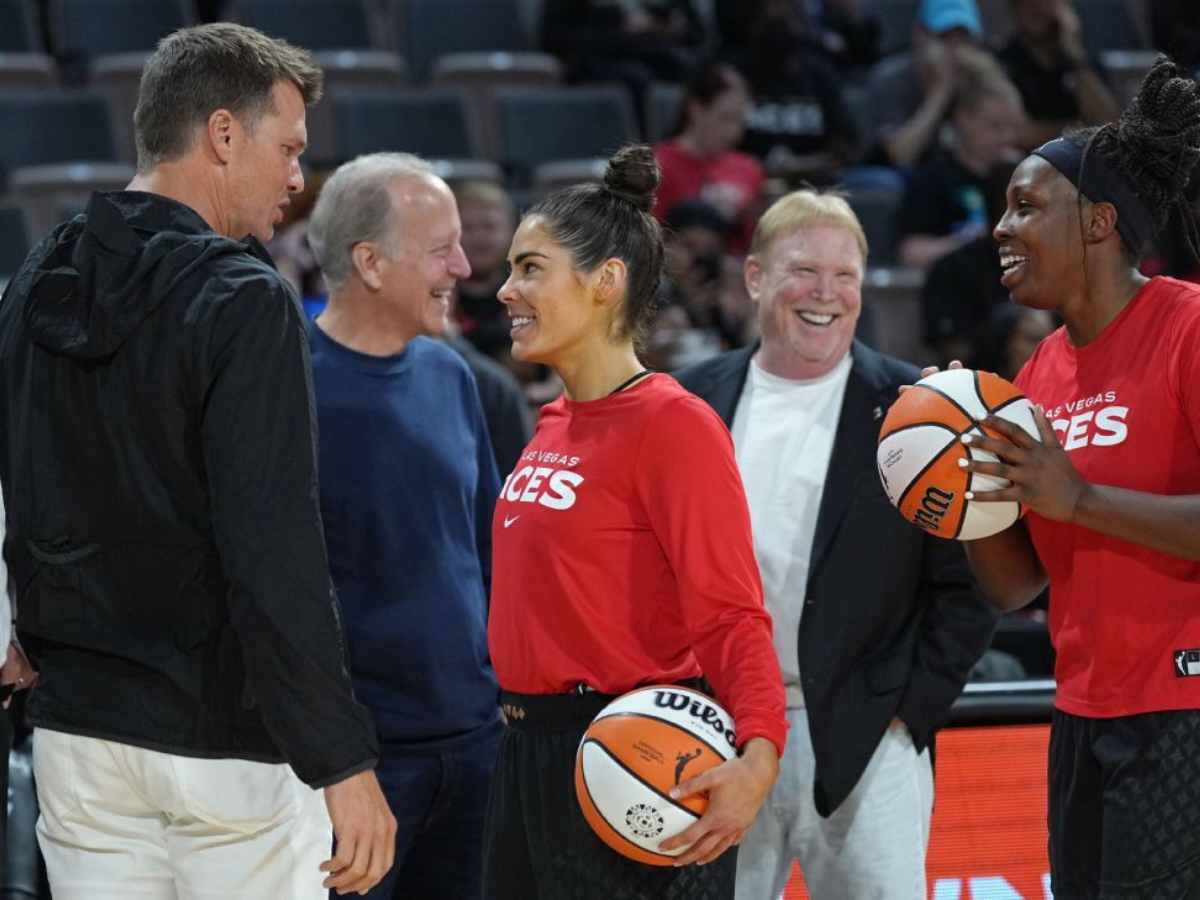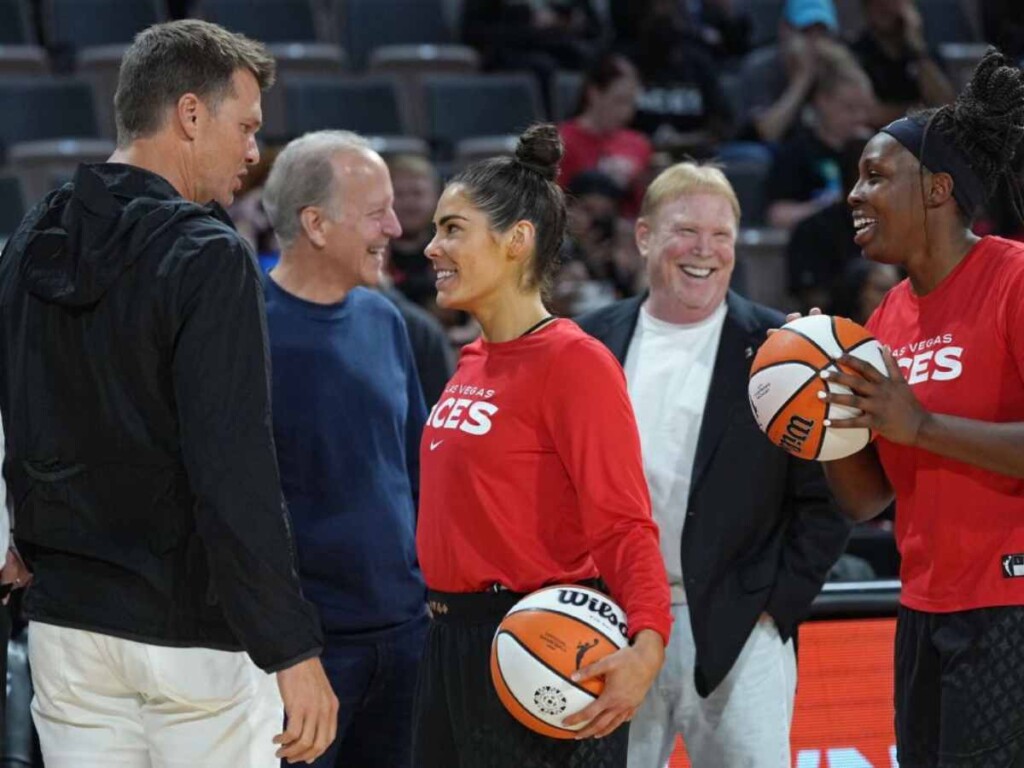 The Las Vegas Aces are the defending champions in the WNBA and the team's stars Kelsey Plum and A'ja Wilson were on cloud nine after hearing this news. Kelsey Plum has been one of the biggest Brady fans. She was star-struck earlier last year when the QB sat courtside at one of their games and dapped her up.
A'ja Wilson was equally excited about having a new face in the ownership box.
Brady's acquisition of the Aces was rather unexpected. However, women's sports is a subject that is very close to his heart. "It was a matter of time until I was back in the building with some of the greatest athletes in the world. I grew up with three older sisters and they were all incredible athletes in their own right. They were role models to me. It's where my love of women's sports began," he stated in the official announcement video.
The Las Vegas Aces will look to defend their title when the 2023 WNBA season commences in May.
Do follow us on: Facebook | Instagram | Twitter
Related : What is Bryce Young's draft stock?
Related : What is Max Duggan's draft stock?