Max Duggan is a college football quarterback who currently plays for the TCU Horned Frogs at Texas Christian University. He was born on February 25, 2000, in Council Bluffs, Iowa, and attended Lewis Central High School.
Duggan was a highly rated recruit in the class of 2019, and he chose to play for TCU over several other offers. Duggan became the starting quarterback for TCU in his freshman year in 2019 and has remained the starter ever since. He has shown promise as a dual-threat quarterback, with the ability to make plays with his arm and his legs.
The 22-year old NFL draft prospect has also been recognized for his leadership skills and work ethic, both on and off the field. His performance in the 2021 college football season and the evaluations of NFL scouts and analysts will be key factors in determining his potential draft position.
Additionally, factors such as his physical attributes, skill set, and performance in individual workouts and the NFL combine will also play a role in his draft stock.
Related: Why Drew Lock and Tom Herman hated each other?
What is Max Duggan's draft stock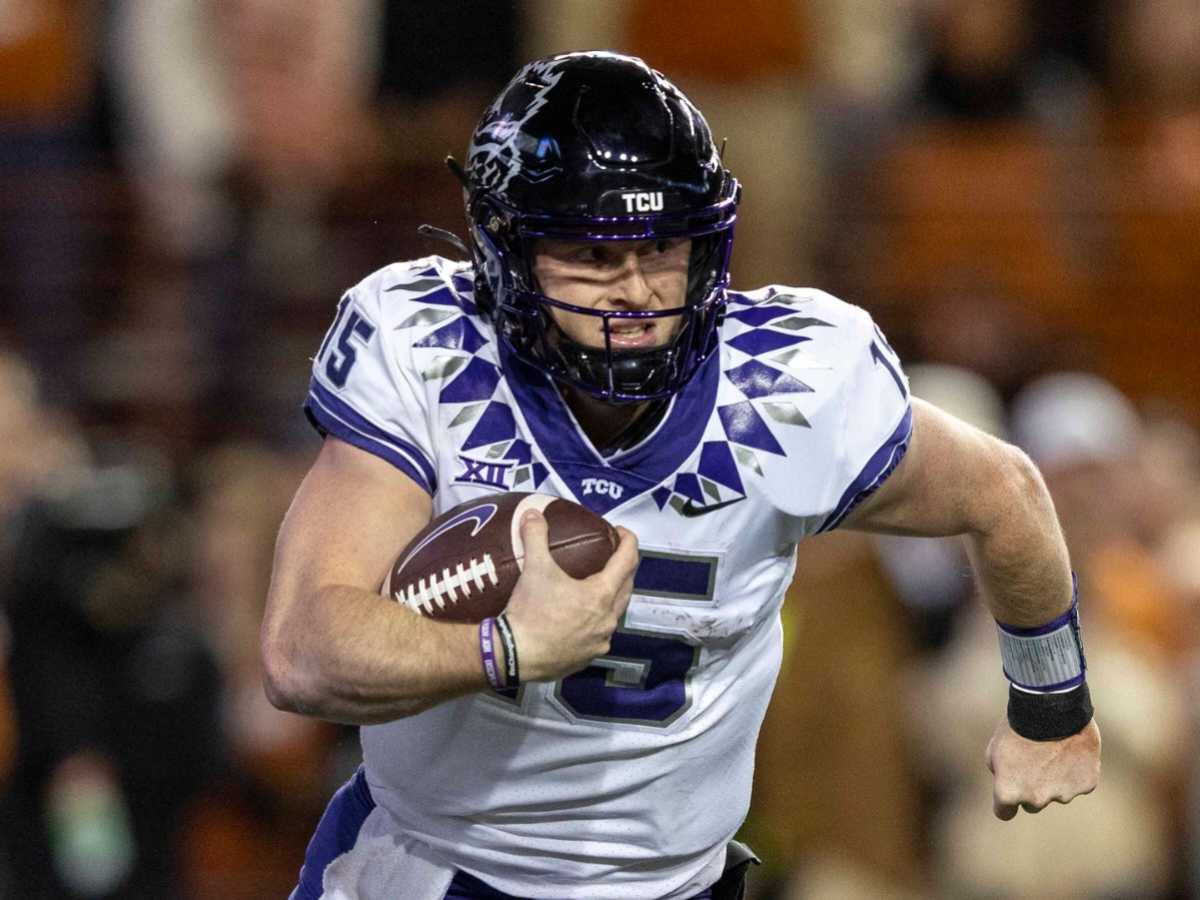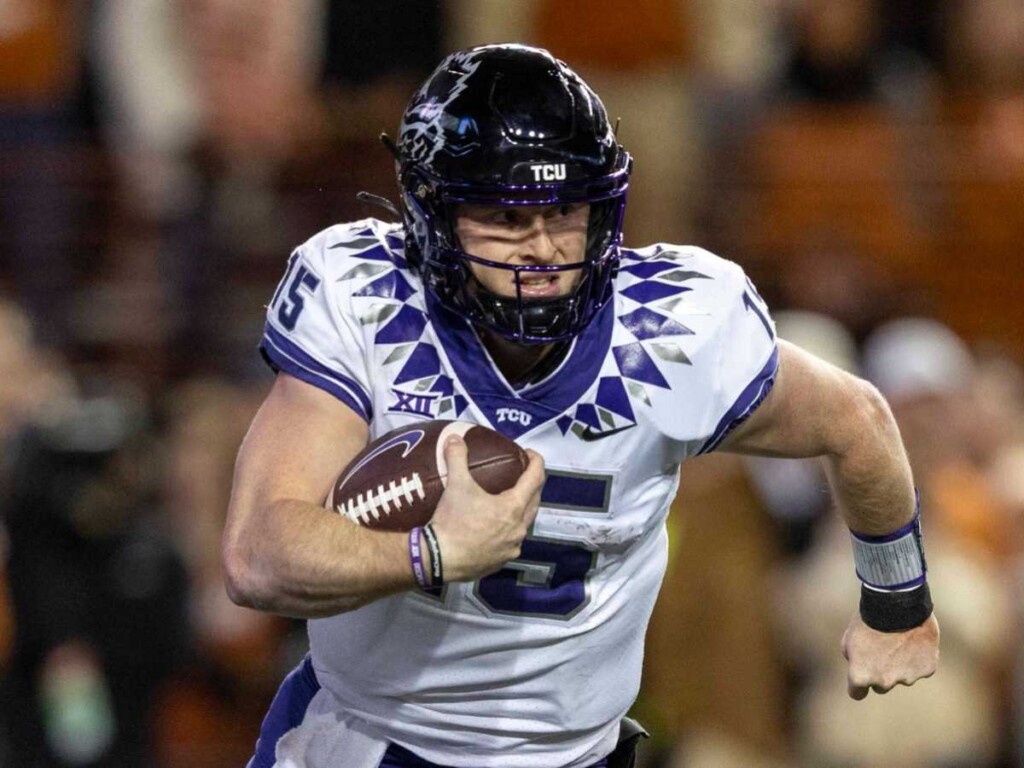 The NFL draft stock is based on various factors and it helps determine the prospect's initial standing in the upcoming draft. Max Duggan was a decent QB until the 2022 season. However since then, he has taken his game to a whole another level.
The college football QB had an undefeated regular season with his team. Duggan also had exceptional stats throughout the last season and completed over 64% pf his passes while throwing for 3,698 yards that involved 32 touchdowns and 8 interceptions. His rushing game was also strong and recorded 423 yards and nine touchdowns on the ground.
However, his future in the NFL could be uncertain as the 22-year old will be competing with the best of the best. Duggan has clear weaknesses like Inconsistent accuracy, Inconsistent ball placement, and he muscles the ball a lot, while he is also not a natural thrower. The Texas QB could also struggle as a pocket passes due to his inaccuracy and immobility.
These weaknesses will play a strong part in his draft stock and it is expected that Max Duggan will probably be a 3rd day pick and can fairly survive in the NFL as a backup quarterback.
His leadership strengths and competitive mentality will play an important part in determining his position in the draft. These speculations are all based on stats that he has displayed in his collegiate career. However, there have been instances where the 199th draft pick can be the greatest NFL player of all time. Therefore, it's safe to assume that Max Duggan's mentality will play a strong part in his career.
Do follow us on: Facebook | Instagram | Twitter
Related: Veronika Rajek sets the Internet on fire with SCORCHING hot shots in 'barely-there' orange swimsuit
Related: "He's Lord Voldemort," Eagles' Jason Kelce compares Cowboys owner Jerry Jones to the evil antagonist of famous Harry Potter novels