The San Francisco 49ers traded for Christian McCaffrey. This trade was a great one as it gave the team a valuable running back who can make their offense versatile and a bigger threat to opposing defenses. The 49ers wasted no time in getting McCaffrey onto the field in his new threads as he played in the Monday night matchup against the Kansas City Chiefs.
Christian McCaffrey ended the game with 38 yards on 8 carries. The San Francisco 49ers lost the game 44-23, but the team did look to have a lot of potential with their updated roster. However, their game plan could have been better. The Herd's Colin Cowherd believes the reason the team may have played mediocre football was due to the front office and the coaching staff devoting their time toward making the McCaffrey trade happen rather than focusing on their Week 7 matchup.
Also Read: "He's a steely eyed missile," Colts owner Jim Irsay draws massive Peyton Manning comparison with No.1 QB Matt Ryan
Colin Cowherd feels even with some difficulties, Christian McCaffrey made his presence felt in his debut as a San Francisco 49er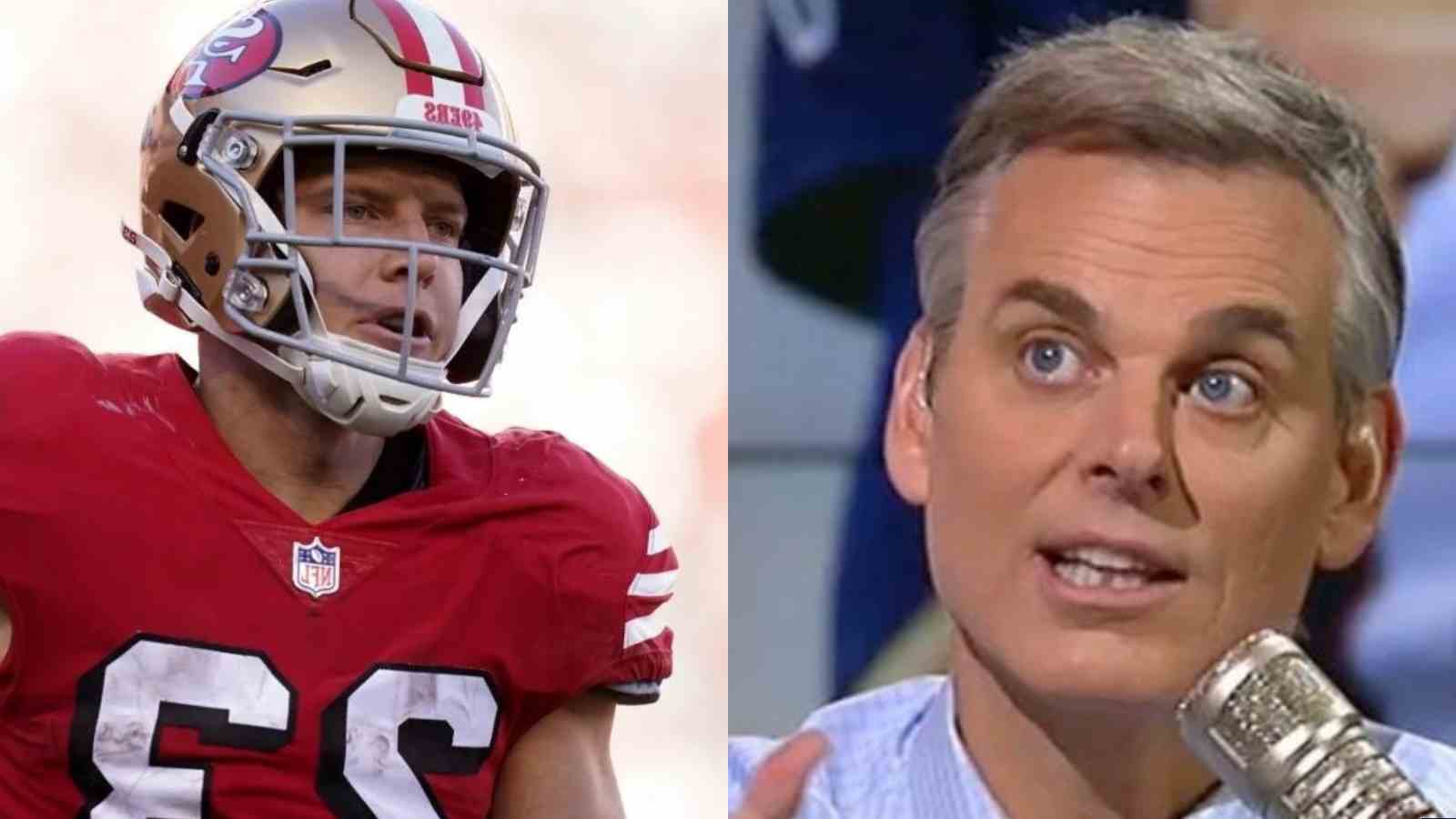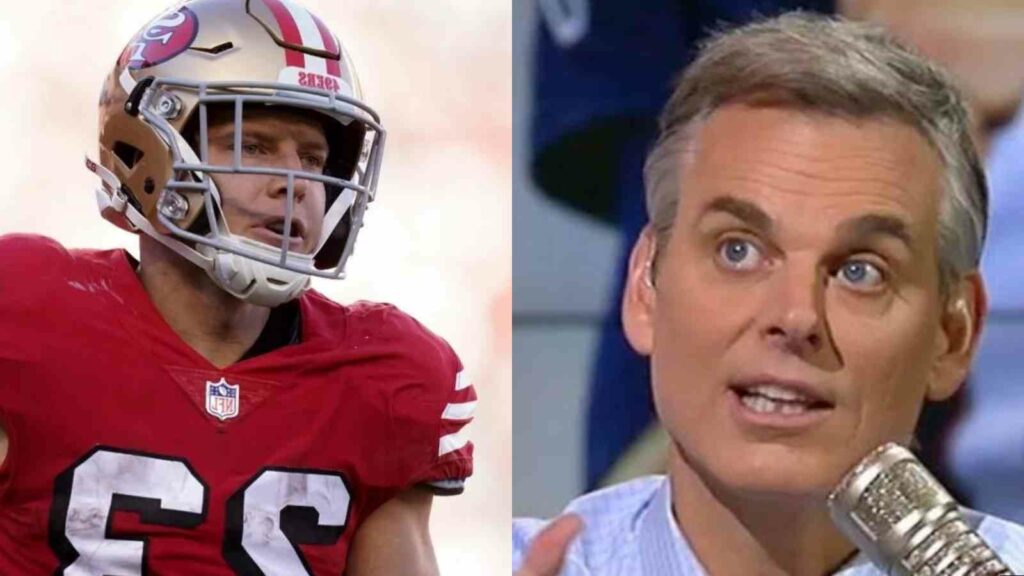 Here's what Colin Cowherd had to say about the team. "When you get something new and are working on it, you tend to disregard other stuff you are supposed to be paying attention to. San Francisco spent the week on the phone upstairs, trying to get Christian McCaffrey. When they got him, they spent the last 36 hours up to game time figuring out how to get Christian McCaffrey the ball. They didn't coach the defense up."
Colin believes the 49ers spent too much time focusing on how McCaffrey could make an immediate impact that they neglected to prepare the existing roster on how the team could handle multiple game-time situations. "In the second half, they didn't have a second gear. They spent so much time on the McCaffrey deal trying to pull it off and then getting him and flying him out and figuring out and then figuring out, how do we get him more touches. They spent an inordinate amount of time figuring out how to get him the ball."
Despite the ill-preparedness of the San Francisco 49ers, Colin remains optimistic about the team. He dubbed the loss against the Chiefs as a "distracted performance" as the team was focused on trading for CMac. He urges fans to be patient and that the team will be just fine. Despite Jimmy Garoppolo, the other pieces that surround him give the 49ers a great shot to fare well this season.
The San Francisco 49ers are set to face off against the defending champions, the Los Angeles Rams this Monday.

Do follow us on: Facebook | Instagram | Twitter
Also Read: "Joe SHIESTY on that ABSURD stuff": Joe Burrow cements his name in history as the ONLY QB with the most 400-yard games in his first three seasons