Everyone said the Cowboys have a shot at the Super Bowl after a 12-win season and defeating the GOAT Tom Brady and the Buccaneers. Fans bashed ESPN analyst Stephen A. Smith for saying Dak Prescott will lose and throw the game. Now, as it stands, everyone thinking Dallas was capable of pulling a victory was wrong!
Dak Prescott-led Cowboys were handed a 19-12 defeat by the San Francisco 49ers who ousted them last year in the wild-card game. Head coach Mike McCarthy, and owner Jerry Jones, were all fired up on seeing Prescott's mind-blowing and perfect performance against Tampa and were confident that he will carry forward the momentum against the 49ers.
It really has been a yearly tradition for Cowboys fans to reach the playoffs with hopes and dreams of finally having a shot at the Super Bowl and being crushed because a seven-year quarterback had to throw two interceptions when the entire season was on the line.
Related: "He's our FEARLESS LEADER," Chiefs' TE Travis Kelce expresses undying faith in QB Patrick Mahomes following his injury scare
Dak Prescott now has three divisional playoff losses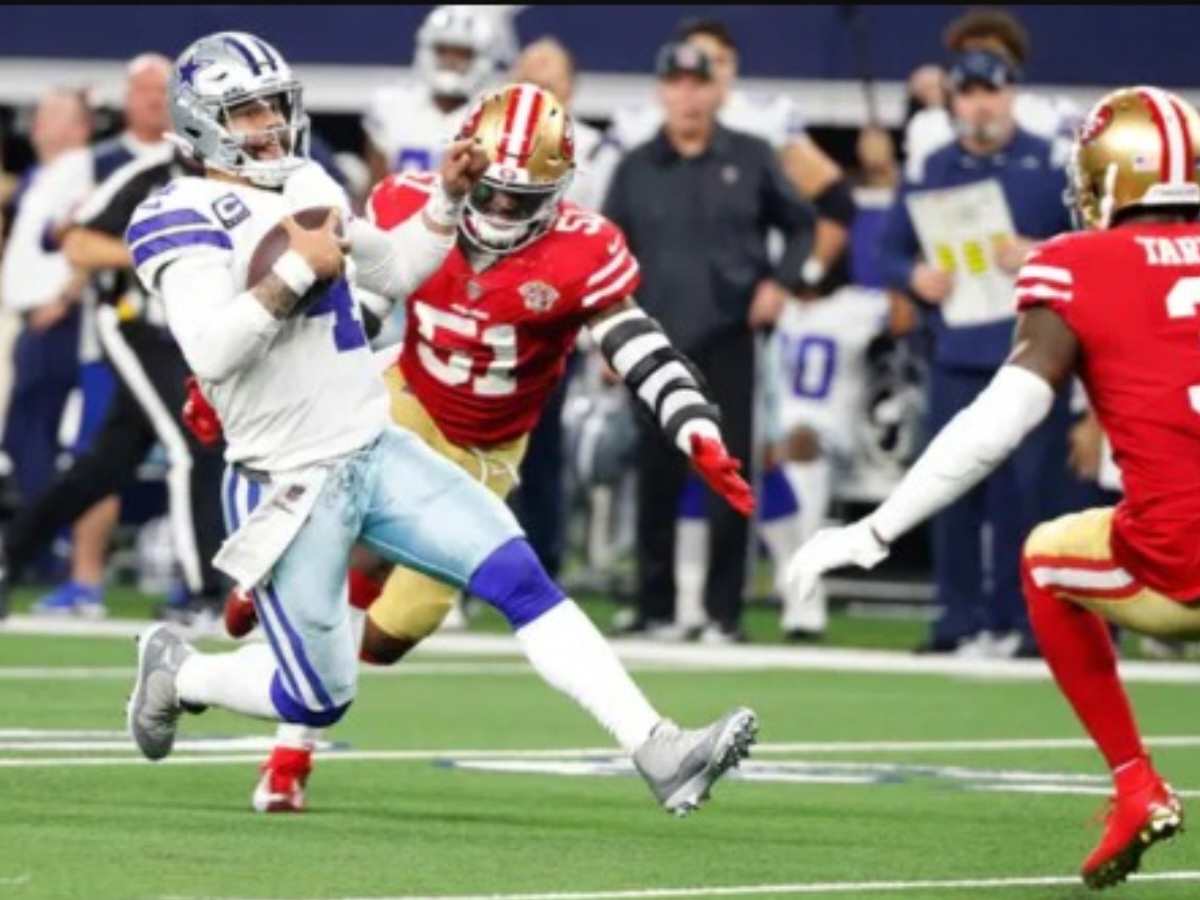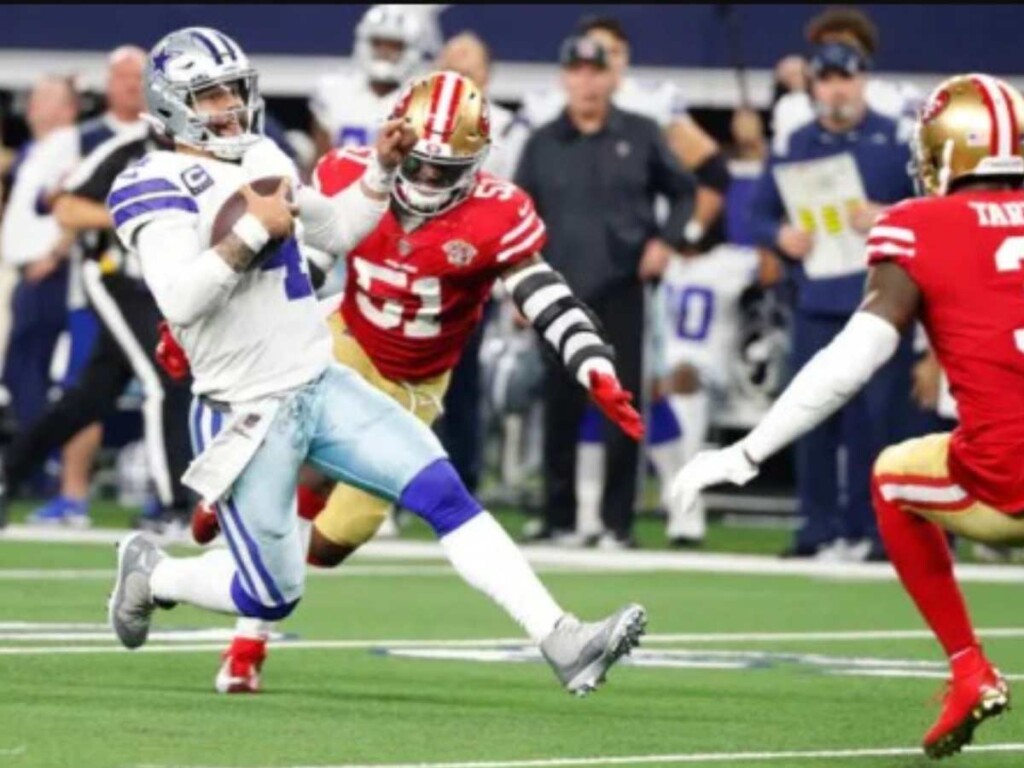 Prescott, 29, has been the quarterback for the Dallas Cowboys for seven years now and led the club to the postseason four times. Prescott has never been able to give the Cowboys a divisional playoff win. He has never risen up to the occasion when it mattered the most. After the humiliating performance against the Washington Commanders in week 18, the former Mississippi State quarterback promised his fans that this performance won't repeat itself.
And he stayed true to his words, for one game! He threw for 305 yards and 4 TDs and rushed for 1 TD against the Bucs and didn't throw a pick. The stats were diagonally opposite against the 49ers. Prescott completed 62% of his passes for 206 yards, one touchdown, and two interceptions. He let the organization and the entire fanbase down. Again. One also cannot forget that this season Dak has thrown his career-high 15 interceptions in the regular season.
"Nah if I had the answers we would've won tonight honestly. Too early, too soon. I promise you, we will tough (win). And my time playing on this team, for this organization, we will," Prescott said during the post-game interview. Fans have had it with Prescott's hollow promises and they didn't shy away from expressing it on Twitter.
It's been seven years that Dak Prescott and the Cowboys have been playing this dance. But this loss might motivate Jerry Jones to replace his quarterback and head coach. He was upset after seeing his team lose yet another playoff game, as he was highly confident that the 2022 team was capable of winning it all. The sacking period might just begin at the Dallas after yet another playoffs exit.
Do follow: Facebook | Instagram | Twitter
Related: "A r*p*ist got $230Ms guaranteed" – Social media applauds Lamar Jackson for staying firm as the former MVP rejects Ravens' $133M fully guaranteed offer
Related: "He is A** " – Cowboys QB Dak Prescott gets SCORCHED on social media following his hideous 2-INTs performance against the 49ers in a playoff loss