The year keeps on changing, but fate hasn't changed for the Dallas Cowboys for a very long time. The Cowboys last won the Super Bowl in 1995 and ever since then, they haven't even made it to the NFC Championship game. The 28-year-long drought continues as the Cowboys lost the divisional playoff round 12-19 to the San Francisco 49ers on Sunday night because of a poor offensive display.
The Cowboys have been good on the offensive side for most of the season but didn't have any answers to a solid 49ers' defense. QB Dak Prescott looked very clueless and found it difficult to move the ball around. He threw two interceptions in the game and ended his season with 19 INTs- the most for the Cowboys in almost a decade.
While it is a fact that Prescott was a major reason for the Cowboys' abysmal outing against the Niners, one expects the team to have faith in their main man. Weirdly, the Cowboys' official Twitter handle tweeted an article on Prescott's post-game comments, but the choice of words in the post's caption caught everyone's eye.
In the caption, the team indirectly blamed the QB for their loss and highlighted that he gave away the ball twice. They also mentioned that the Cowboys could've won if they didn't generate 'self-inflicting' wounds.
"Dak Prescott gave away the ball twice in the narrow loss to the 49ers, in a matchup the Cowboys had a chance to win if they didn't again generate self-inflicted wounds," the Cowboys tweeted.
Explore further: "Sickening," Dallas Cowboys owner Jerry Jones breaks silence on HC Mike McCarthy and Dak Prescott's future after playoff defeat against the 49ers
NFL Twitter reacts to the Cowboys putting the loss' blame solely on Dak Prescott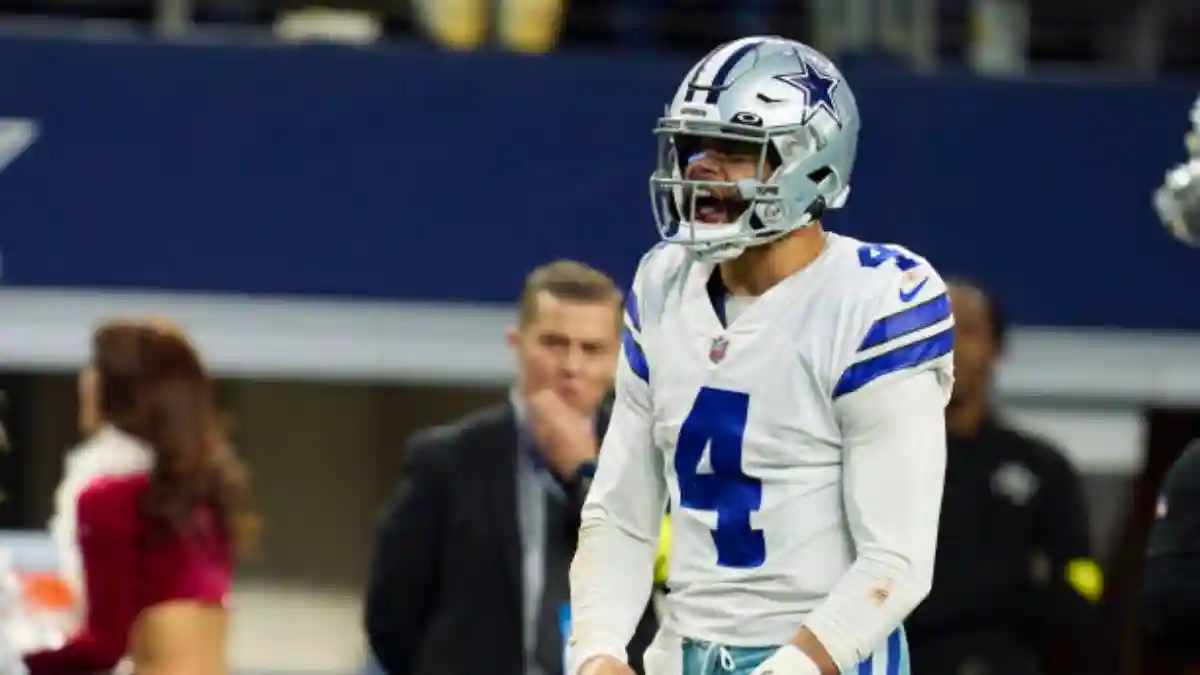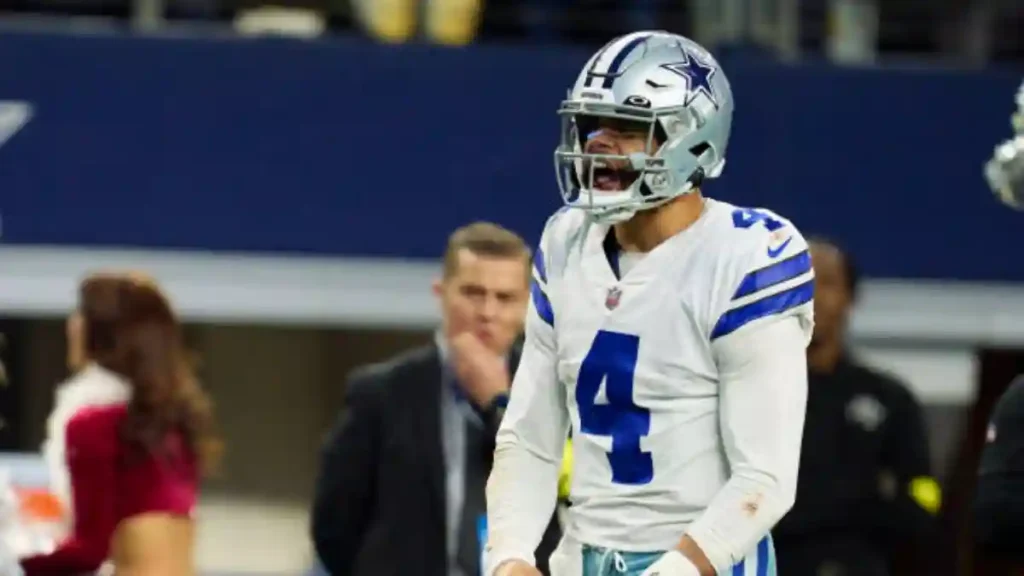 People on Twitter were shocked to see this tweet from the Cowboys' official Twitter handle. There were mixed reactions to this- while the majority of them thought that it was salty on the team's part to throw Prescott under the bus, some argued that they did the right thing by blaming Prescott and tweeting the facts.
The Cowboys have received immense bashing for their performance against the 49ers. After getting the rare playoff win against Tom Brady's Buccaneers, many thought that this could finally be the Cowboys' season, but it wasn't the case. The Cowboys fans will have to wait another year to expect a good playoff run from the team.
Explore further: WATCH: 'Can't stop laughing' – Stephen A. Smith brutally trolls Cowboys legend Michael Irvin after Dallas' playoff defeat against the 49ers
Explore further: "I got DAK'd," Shannon Sharpe hilariously messes with a 'devastated' Skip Bayless following Cowboys' defeat against the 49ers