The Denver Broncos somehow managed to rope in the former Super Bowl-winning coach Sean Payton as their new head coach. Following this news, the Cowboys owner Jerry Jones has showered Sean Payton and the Broncos owners Rob Walton and Greg Penner with high praises. And now, with Payton's leadership and Russell Wilson's skills combined with the talented roster of the Broncos, they are destined to succeed in the future if Wilson can get back to his glory days of throwing the football.
Last season wasn't an ideal one for the Broncos. After making a massive trade with the Seattle Seahawks for their star QB Russell Wilson, the Broncos finished dead last in the AFC West with a horrendous 5-12 record. Due to the shortcomings, the Denver-based football team had to part ways with their rookie head coach Nathaniel Hackett even before the end of the regular season.
And after the news about Sean Payton wanting to return to coaching broke out, the Broncos were all in on the former Saints head coach. For people who don't know, Payton took a break from football after an ugly 2021 season with the Saints. And after a 1-year break, he decided to come back to football as a head coach, but he didn't want to return to the Saints.
So, the Broncos who were in desperate need of a leader in the locker room jumped on the opportunity and gave away the 2023 first-round NFL Draft pick and a 2024 second-round NFL Draft pick to the Saints to acquire Sean Payton.
Related: "It's history!" Jalen Hurts reflects on the historic 'All-Black' QB feat he'll share with Patrick Mahomes in Super Bowl LVII
Cowboys owner Jerry Jones praises Sean Payton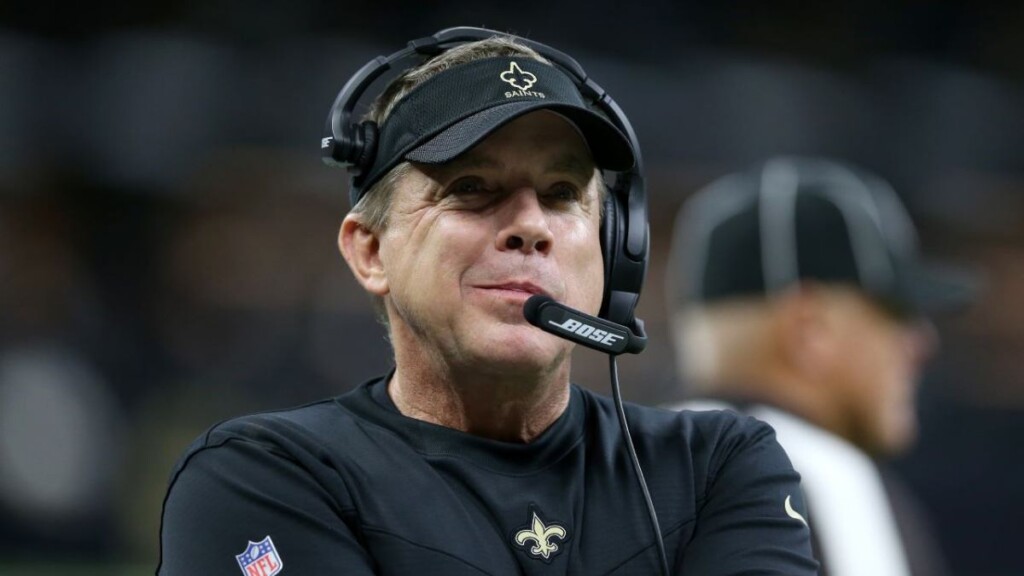 After the Broncos landed Sean Payton as their new HC, the Cowboys owner Jerry Jones showed nothing but respect to Payton and the Broncos' owners for their excellent new hiring on Thursday.
"I have such a respect for the Waltons & Greg & the people involved with the decision-making, their tops," said Jones about the Broncos hiring Sean Payton. "Think the world of Sean. It's well-known how much I respect him as a coach. They'll make an effective team, ownership & coach."
Sean Payton worked as the quarterbacks coach under Bill Parcells for the Dallas Cowboys for three seasons from 2003 to 2005. So the Cowboys owner Jones knows Payton very well and respects the accomplished head coach. There were also rumors about Jones wanting Payton for the head coach job for the Cowboys even though Jones has told multiple times that he's sticking with Mike McCarthy as their HC.
Do follow us on: Facebook | Instagram | Twitter
Related: Cardinals WR Marquise "Hollywood" Brown pleads GUILTY in criminal speeding cases and faces up to 1-year probation as punishment
Related: Patrick Mahomes reacts to scripting history with Eagles' Jalen Hurts by becoming the first Black QBs ever in the Super Bowl finals