The Dallas Cowboys face an extremely challenging task this year, the team has to prove that it is worthy of being called America's Team this season as they seem to have all their key players ready to go. With Ezekiel Elliott in the best shape of his life and Dak Prescott extremely motivated, they have to at the least win the NFC East. As per Vegas' Sports Books, the Philadelphia Eagles are the favorites to win the division which is extremely insulting for the Cowboys.
Ezekiel Elliott has another challenge, he has to redeem himself and prove that he is worthy of his bloated contract. He seems to have been on a decline in the past two to three years as he has had average seasons and not lived up to his true potential. The RB did not even rank amongst the top 10 in the entire NFL this off-season.
Also Read: Seattle Seahawks OPEN to offers for Tyler Lockett and DK Metcalf after Chiefs and Packers express interest
Ezekiel Elliott has his eyes locked in on performing for the Dallas Cowboys as soon as the regular season commences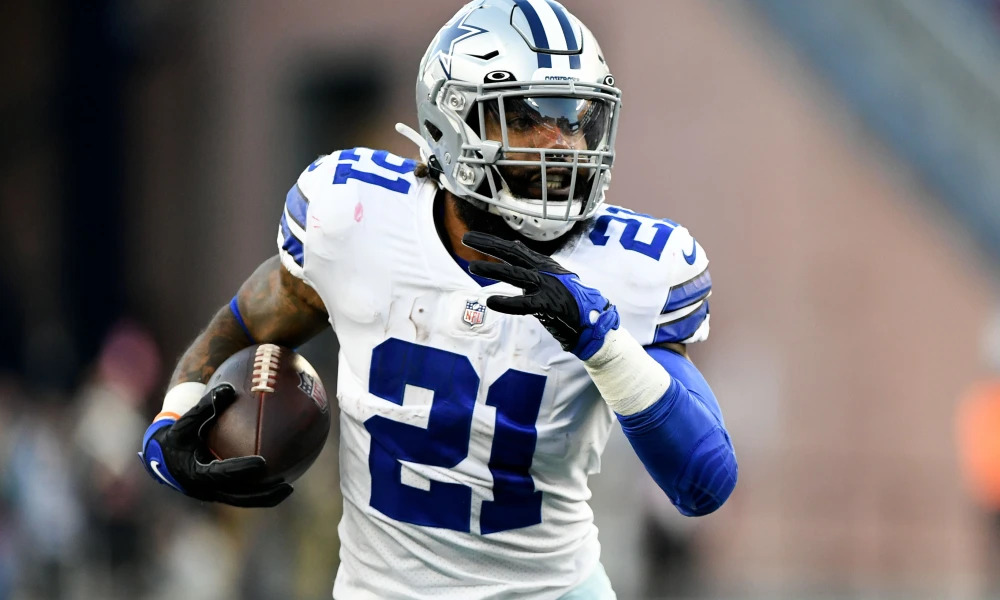 Zeke will be a key part of the team's offense this year as they are short on wideouts. Amari Cooper was traded to the Browns, he was an excellent route runner who always shows up during the most clutch of moments. With him gone, CeeDee Lamb is the best WR on the team but he is yet to prove that he can play at an extremely high level in the NFL.
This marks Zeke's seventh year and the last time that the Cowboys took touched the Vince Lombardi Trophy was in 1995 which is a long time ago. With just days before the 2022 preseason is scheduled to begin, the running back has made it crystal clear that he will not be playing in these games as he just wants to come out swinging for the regular season.
Here is Zeke's rationale for taking this decision, "I've been playing football for 20 years. This is my seventh year, and I've seen a lot of football, but I don't think I need a preseason game, especially with joint practices." The Cowboys will be practicing with the Denver Broncos and the LA Chargers to kick off their preseason.
Despite the RB's elite pass-blocking skills and four, 1,000+ yard seasons, he is looking to redeem himself this year. He has competition alongside him as well in Tony Pollard who is also a great back and can very well outperform Zeke if he plays like he did last season.
Do follow us on: Google News | Facebook | Instagram | Twitter
Also read: "Will Baker Mayfield show up?" Rich Eisen calls Deshaun Watson's trip to Bahamas the 'world's most awkward progressive commercial'
Also Read: "We're staying in shape, but you never know," Julian Edelman drops a massive hint on his comeback plans