As many predicted, the Colorado Buffaloes led by their star head coach Deion Sanders suffered a defeat against the Caleb Williams-led USC Trojans on Saturday in the much-anticipated college football matchup. But Colorado shocked many people by going toe-to-toe with the No.9 ranked Trojans and lost by just one touchdown score. Following the game, Sanders called out the critics who still underplay the Buffaloes' progress.
"If you can't see what's coming with (Colorado) football, you've lost your mind. You just a flat out hater," said Sanders in the post-game press conference. "If you can't see what's going on and what's gonna transpire over the next several months. Something's wrong with you."
During the first quarter of the game, Colorado looked like a high school football team against the USC Trojans and at one point were trailing by 21 points. However, CU managed to pull themselves back into the game and put up a hard fight. In the end, they only lost by a touchdown.
CU's star quarterback Shedeur Sanders once again proved that he belongs in the big league, as he put up a great performance against the Trojans after throwing an interception early in the game. Shedeur completed 30 of his 45 pass attempts for 371 yards and 4 passing touchdowns. Additionally, he also carried the rock 14 times for 50 yards and 1 rushing touchdown. Sanders fought hard against the No.9 ranked USC but couldn't outscore them in the shootout.
The Colorado Buffaloes' wide receiver Omarion Miller had a breakout in the absence of CU's star two-way player Travis Hunter as the 4-star recruit caught 7 passes for 196 yards and 1 touchdown while averaging 28 yards per reception.
On the other side, the reigning Heisman Trophy winner Caleb Williams had a remarkable game as he completed 30 of his 40 pass attempts for 403 passing yards and 6 passing touchdowns. He continues his Heisman campaign with a great performance against Deion Sanders' Buffaloes.
Related:Donald Trump predicts Travis Kelce won't last long with Taylor Swift
Deion Sanders and the Buffaloes look to get back to the winning ways
After starting the 2023 college football season with 3 consecutive victories, Deion Sanders and the Buffaloes have suffered 2 straight losses against two Pac-12 powerhouses. Now, they look to get back on the winning track.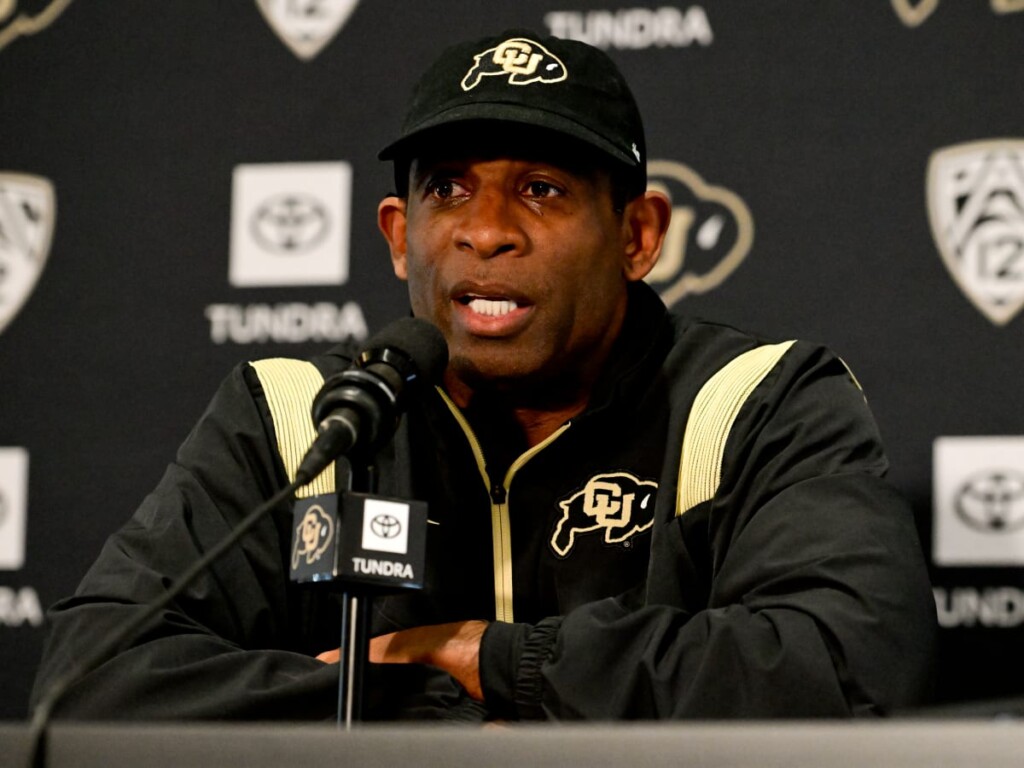 The Buffaloes are scheduled to face the Arizona State Sun Devils in their next matchup next Sunday. After going up against the Top 10 ranked teams, Colorado will now go against an unranked team. Sanders and the Buffaloes will look to make a statement against the Sun Devils with a dominant victory.
In case you missed it:
Do follow us on: Facebook | Instagram | Twitter
Follow FirstSportz on WhatsApp Channel