It has been almost a week since Taylor Swift storm hit the NFL world after the pop-music sensation pulled up to the Arrowhead Stadium to support her alleged beau Travis Kelce during the Kansas City Chiefs' week 3 game against the Chicago Bears last Sunday. Swift and Kelce have been the only talk of the town for the last few days. And now, former United States President Donald Trump weighs in on the alleged 'Love Story' of Swift and Kelce.
"I wish the best for both of them," Trump said about the new alleged couple in a recent interview with The Daily Caller. "I hope they enjoy their life, maybe together, maybe not — most likely not."
This comment from Donald Trump comes in the middle of the Swift-Kelce storm that has taken over the media after Swift was seen with Kelce during the after-party of the Chiefs' victory against the Bears last weekend.
Furthermore, the history between Trump and Swift goes way back. The 12-time Grammy Award-winner had criticized Trump in the past throughout his Presidency term. Back in 2018, when Swift criticized one of Trump's moves as a president, Donald said that he likes "Taylor's music about 25 percent less now" after the criticism.
In 2020, during the George Floyd protests, Swift sounded off on Trump, writing, "After stoking the fires of white supremacy and racism your entire presidency, you have the nerve to feign moral superiority before threatening violence? When the looting starts the shooting starts'???," on her social media.
Kelce, on the other hand, once also disrespected Trump by taking a knee during the national anthem despite the then-presidents stance against it. And now, the couple joining hands just before the 2024 US elections could be a bad thing for Donald Trump, claims an opinion piece from the Washington Post.
Related:Michael Irvin demands a championship from Micah Parsons before being compared to Lawrence Taylor
Taylor Swift will be at the Chiefs' week 4 game to support Travis Kelce
It has been almost a week since Taylor Swift attended the Chiefs' week 3 game against the Bears to support Travis Kelce. And now, reports suggest Swift will be present at the MetLife Stadium to watch her rumored boyfriend Kelce in action.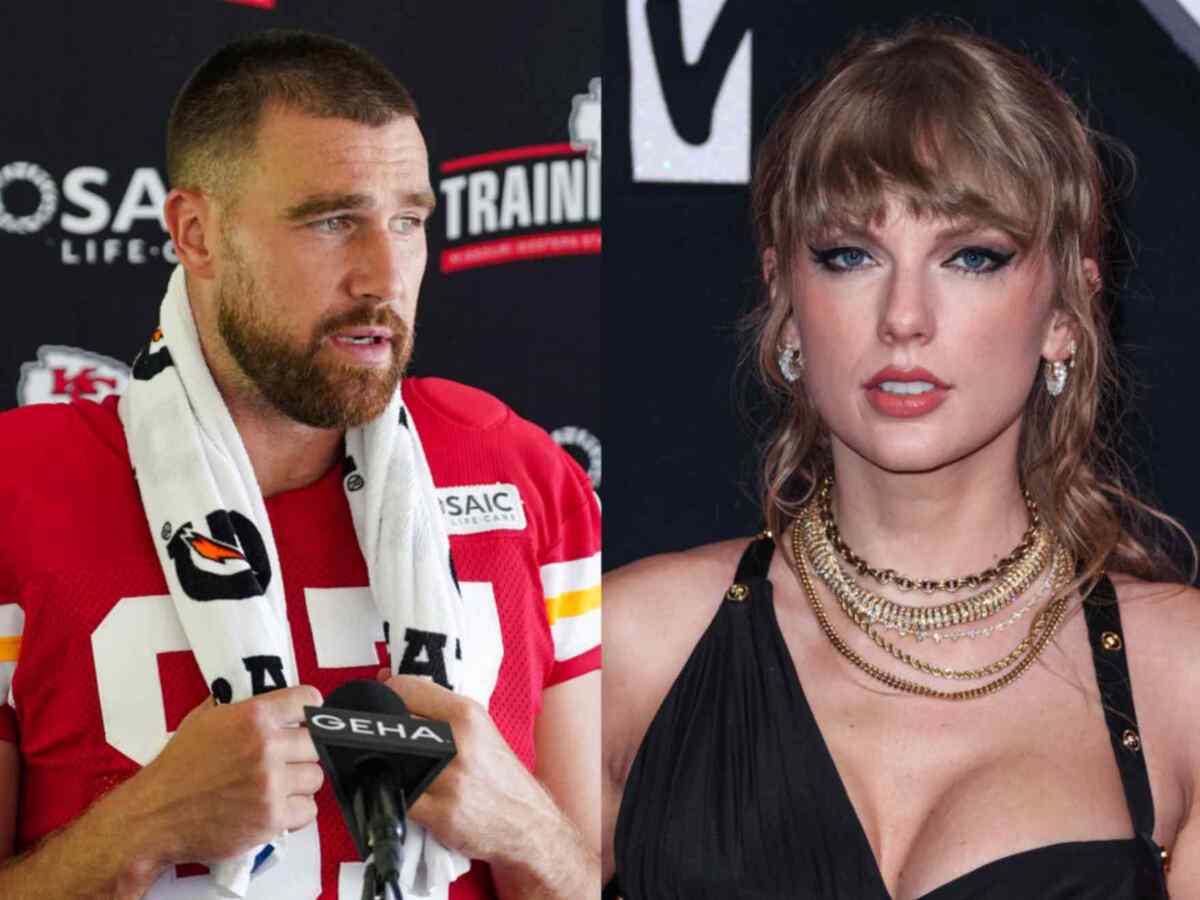 The Chiefs are scheduled to face the New York Jets in their week 4 game this Sunday at the MetLife Stadium. Swift, who seemingly had a good time watching the game with Travis' mom Donna Kelce is expected to do the same this week. As for the relationship rumors, neither Swift nor Kelce have publicly commented on it yet but both of them seem to be having a good time in each other's company.
In case you missed it:
Do follow us on: Facebook | Instagram | Twitter
Follow FirstSportz on WhatsApp Channel